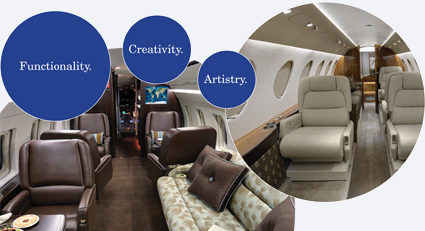 The Human Elements of Design
Duncan Aviation has always been a leader in business aviation. Recognized for a unique culture of responsiveness to customers, innovation in design and passion for excellence, Duncan Aviation has been setting trends in aircraft maintenance, avionics installations, interior completions and paint for many decades.
We have a unique culture of responsiveness to customers, innovation in design and a passion for excellence.
A large part of the company's success is due to the people who make up the Duncan Aviation team. Over the years, customers have developed deep relationships with Duncan Aviation airframe technicians, project managers, technical sales team members and, of course, designers.
The Duncan Design team is made up of nine talented design professionals with extensive backgrounds in commercial design, architecture, residential design, engineering, industrial design and aerospace. Recognized with various design awards for their achievements, this team has brought some really unique solutions to the corporate aircraft world, including Duncan Aviation-engineered sidewall solutions for certain airframes, beautiful seating solutions and unusual finishing effects.
The creativity, functionality and artistry required to be an aviation designer speaks to the irreplaceable human element—the fundamentals that are innate to great designers and the skills that lead to turning an aircraft into a functional work of art. That's something in which the Duncan Design team takes great pride.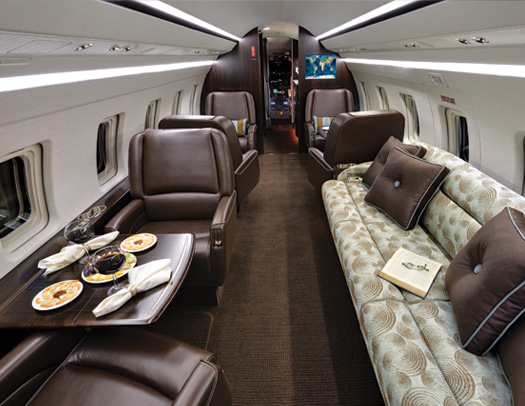 ( Return to top )