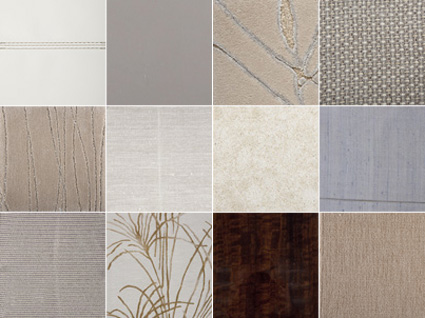 Earth-Friendly Aircraft Interior Options
Duncan Aviation's aircraft interior design team has selected a line of eco-friendly products for aircraft interiors. Inspired by new eco-friendly fabric collections from industry vendors, the collection features materials that are just as luxurious and beautiful as conventional materials used in aircraft completions.
"I want our clients to know that they never have to sacrifice quality or aesthetics to go green," says Lori Browning, Interior Designer for Duncan Aviation. "Many textile companies are creating new fabric lines to meet the 'green' demands of the commercial industry, and this collection features the most sustainable products available in the aircraft interiors market today."
This collection was developed as a response to a growing list of clients who believe in corporate responsibility and want to lead by example. The collection includes a range of natural, rapidly renewable and Leadership in Energy and Environmental Design (LEED)-certified materials such as cotton, wool, bamboo and a fully compostible fabric.
A full list of the materials that make up the green collection, along with photos and descriptions, can be found at www.DuncanAviation.aero/green. For more information how to incorporate these materials in your next interior project, please contact a member of the Duncan Aviation Interior Team in Lincoln, Nebraska, at 402.475.2611 or in Battle Creek, Michigan, at 269.969.8400.
( Return to top )