More Aircell Wi-Fi STCs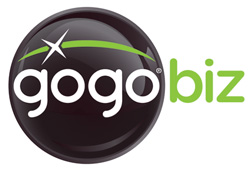 Duncan Aviation is pleased to announce that it recently completed additional Supplemental Type Certifications (STCs) for the installation of Aircell's Cabin Telecommunication Router, which provides Wi-Fi access in the cabin for Gogo Biz™ Inflight Internet service. The new STCs apply to Hawker 800XP / 850XP, 900XP, Falcon 2000, and Falcon 2000EX EASy aircraft.
Aircell's Gogo Biz Inflight Internet service provides high-speed inflight connectivity in the cabin, allowing passengers to use their laptops, BlackBerrys, iPhones and other Wi-Fi devices at connection speeds of 1-3 Mbps, providing an experience similar to that of ground-based Wi-Fi connections.
The installed system consists of an aircraft certified High-Speed Data (HSD) unit, wireless Router and two belly-mounted antennas. The STCs were certified under Duncan Aviation's Supplemental Type Certificate (STC) and Major Repair and Alterations (MRA) Organization Designation Authorization (ODA).
"We expect many more operators will be upgrading to Gogo Biz with Wi-Fi to make the most productive use of their time in the air," says Steve Elofson, Avionics Installation Sales Manager for Duncan Aviation. "Duncan Aviation is geared up to support customers with FAA-Certified Wi-Fi solutions for a good selection of business aircraft models. These new STCs join previous Duncan Aviation certifications for the Falcon 900EX EASy, the Cessna 680, the Challenger 300 and the Citation 750."
( Return to top )