Protecting Your Budget During Maintenance 
December 2022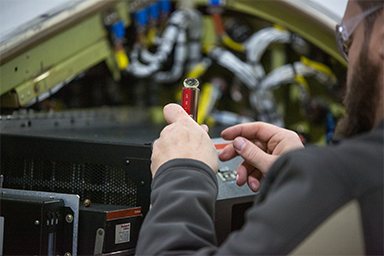 Frequently, customers don't think they need an avionics protection plan when down for heavy maintenance. They should think again.
Recently, at the Duncan Aviation Satellite shop in Seattle, WA, a Gulfstream G150 was in for scheduled maintenance when we discovered an avionics failure. I introduced the customer to the benefits of CASPSM (Collins Avionics Service Program) and got him quickly enrolled so that the failure could be covered at a minimal cost. 50% of the failure was covered and added to the price of the contract. Throughout the remainder of the maintenance event, we discovered several additional part issues.
By enrolling in coverage, our customer saved over $50K in the first month of being on CASP, which easily outweighed the cost of protecting the entire aircraft for a full year.
Avionics Protection Plans, like CASP and MSP Avionics, protect you during maintenance should a failure(s) be discovered, ensuring you will not incur additional, unplanned charges.
Customers often assume failures can't happen when they aren't flying but talk to any of Duncan Aviation's Satellite Shops, and we'll confirm it's a very common occurrence.
Reach out to any Satellite Avionics Shop for more information on enrolling your aircraft in either service program prior to maintenance events. www.DuncanAviation.aero/locations/#satellites