Scott Kruce Joins Duncan Aviation's Avionics Install Sales Team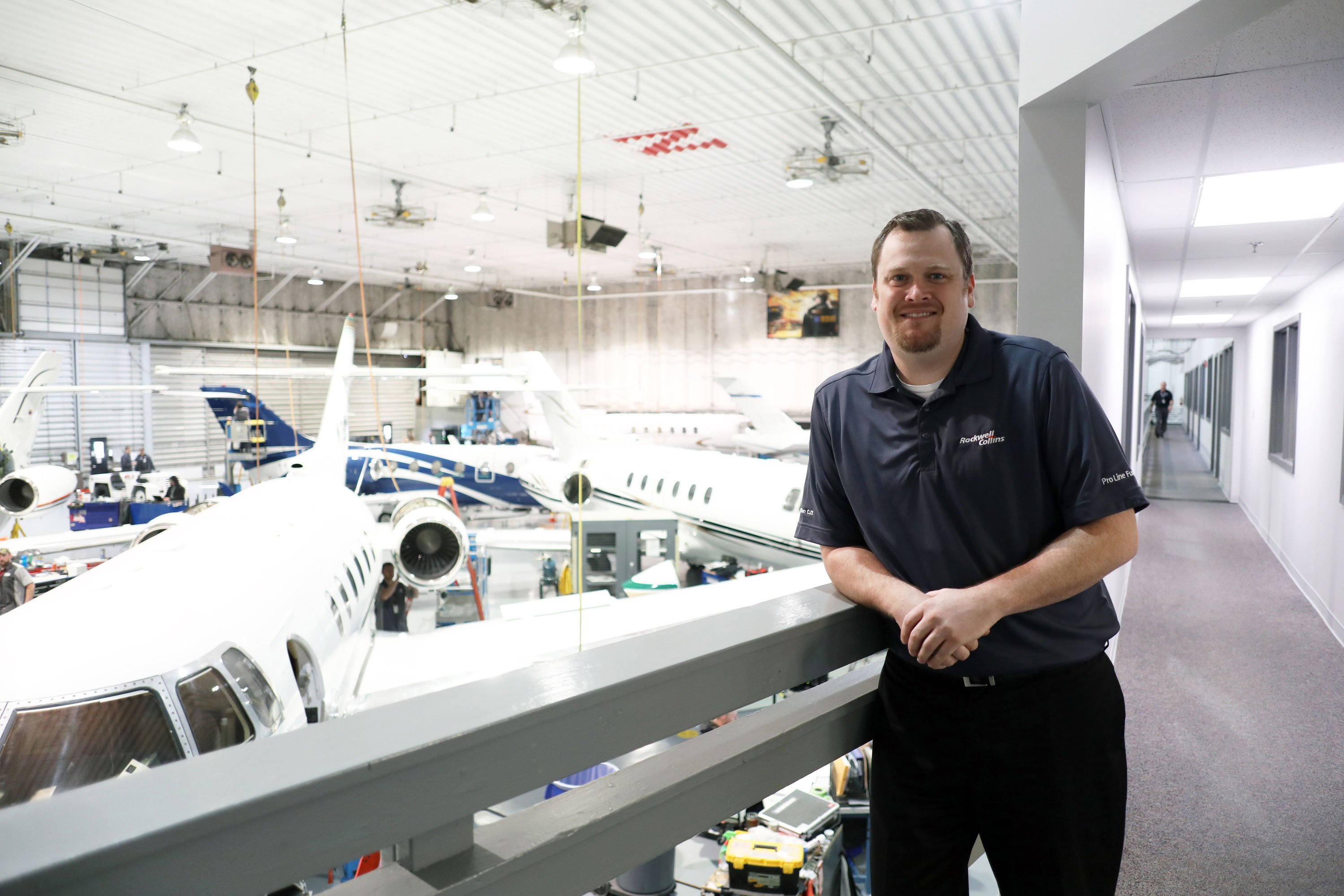 LINCOLN, NEB — Duncan Aviation is pleased to announce that Scott Kruce has joined the Avionics Install Sales team in Lincoln, Nebraska. In the 10 years Kruce has worked at Duncan Aviation, he has served as an Avionics Install Technician and Crew Lead.
Installing avoincs equipment on aircraft has given Kruce hands-on experience with both aircraft and customers, and he intends to use the knowledge he's gleaned over the last 10 years to help customers make the best decisions possible regarding their investments in equipment and upgrades.
"In the decade that I have been involved with avionics installations at Duncan Aviation, I have witnessed first-hand the extraordinary capabilities of our team. The innovation, ingenuity, and unrelenting drive for results displayed by my teammates have enabled us to accomplish goals that others had deemed impossible," says Kruce. "I am a passionate believer in the people of Duncan Aviation and everything that Duncan Aviation represents as a company. I am excited for this opportunity to share that passion with others throughout the aviation community."
Kruce and his wife Adela have an 11-year-old daughter Maggie and a 7-year-old son Henrik. They enjoy watching Maggie figure skate and Henrik play hockey. In his free time, Kruce enjoys playing softball.
"Scott has a proven background in leadership and customer service, which are invaluable in his new sales role," says Manager of Modifications Sales Nate Klenke. "I'm confident that Scott's winning attitude and continuous desire to grow will reinforce our clients' decisions to entrust their aircraft to Duncan Aviation where they say they have an experience like none other."
About Duncan Aviation
Duncan Aviation is an aircraft service provider supporting the aviation needs of government and business operators and other service providers. Services include major and minor airframe inspections, engine maintenance, major retrofits for cabin and cockpit systems, full paint and interior services, and preowned aircraft sales and acquisitions. Duncan Aviation also has international aircraft components solutions experts available 24/7/365 at +1 402.475.4125 who can handle any aircraft system problem with immediate exchanges, rotables, loaners or avionics/instrument/accessory repairs and overhauls. Complete service facilities are located in Battle Creek, Michigan; Lincoln, Nebraska; and Provo, Utah. We also have dozens of other facilities strategically located throughout the United States to provide customers with regional support and the quickest response possible to avionics, engine and airframe Aircraft On Ground (AOG) situations.
For more information about any of Duncan Aviation's services, call +1 402.475.2611 or visit www.DuncanAviation.aero