See the CJ3 Pro Line Fusion® Flight Deck Upgrade on Static Display at NBAA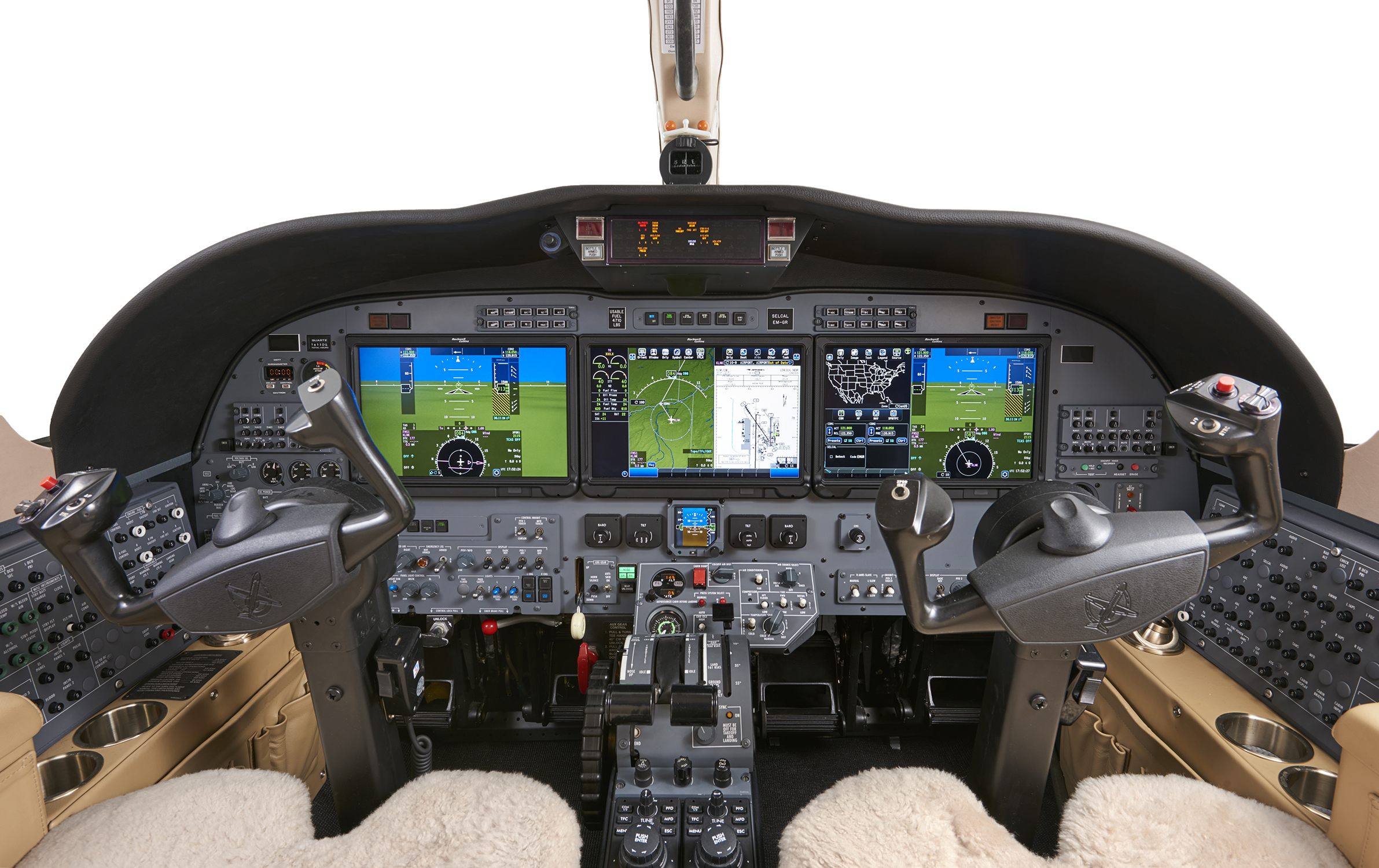 LINCOLN, NEB — Duncan Aviation and Rockwell Collins will have a Citation CJ3 aircraft with the Pro Line Fusion® flight deck upgrade on static display at the Orlando Executive Airport during NBAA's Business Aviation Convention and Exhibition to be held Nov. 1-3 in Orlando.
Attendees will be able to see the first Pro Line Fusion flight deck upgrade, which was installed by Duncan Aviation, in the CJ3 aircraft. They will then be able to interact with a realistic Pro Line Fusion demo unit and ask questions of the CJ3 test pilots as well as Rockwell Collins and Duncan Aviation representatives.
"The market asked for this and here we are one year later just about to certify it for operational use," said Craig Olson, vice president and general manager, Business and Regional Systems for Rockwell Collins. "The Pro Line Fusion flight deck upgrade for the CJ3 will provide a revolution in simplicity for pilots and provide turn-key compliance with ADS-B, WAAS and more."
"This is the perfect opportunity for operators to see first-hand the NextGen flight deck in the CJ3," says Jeff Simmons, Duncan Aviation Avionics Sales Representative. "They can get a hands-on operational experience by interacting with the Fusion Electronic Display Simulator Demo that will be available at the static display. Operators can also learn more about what they can accomplish in conjunction with the installation, using the downtime most efficiently and ensuring an improved aircraft all the way around."
In addition to the Pro Line Fusion installation, the static aircraft was painted at Duncan Aviation, which is well known in the industry for its aggressive turntimes and ability to manage large multi-shop projects. In addition to avionics installations, Duncan Aviation is able to perform maintenance on the CJ3 airframe and engines, complete new paint and interior refurbishments, and add other cabin and system upgrades.
Duncan Aviation's in-house design team recently completed five designs created specifically for the Citation CJ3 aircraft. These designs pair light and airy colors that make the cabin appear more spacious and open with darker, complementary colors for the carpeting and lower sidewalls. The beautiful yet neutral hues pull together rich textures, maintenance-friendly materials and subtle patterns that will appeal to most operators and passengers. To see these collections and three-dimensional drawings of how these interiors will look, visit www.DuncanAviation.aero/cj3interiors
Announced at last year's NBAA show, Duncan Aviation will complete certification for the Pro Line Fusion flight deck in the CJ3 in early 2017, providing operators with a new aftermarket option for meeting mandates while enhancing their ownership and flying experiences. Along with being certified WAAS/LPV, the baseline upgrade will meet the current 2020 mandate for ADS-B, as well as giving a clearer path for future mandates. The Pro Line Fusion flight deck replaces the factory-installed portrait displays with larger 14.1-inch landscape touchscreen primary flight displays. The new system includes intuitive, touch-interactive maps, and easy-to-use icons, giving the pilot the ability to control items on the screen through touch as well as through 2 new cursor control panels and a new QWERTY keyboard, which replaces the current FMS CDU mounted in the center pedestal.
To see progress of the CJ3 Pro Line Fusion flight deck upgrade, and to see more information about the upgrade and the Early adopter incentive packages for interested operators, visit www.DuncanAviation.aero/cj3prolinefusion. After NBAA 2016, the Current Early Adopter Incentive will no longer be offered, so take advantage of the savings and incentives while they are still available.
Visit the Duncan Aviation booth at the Citation Jet Pilots Annual Convention Oct. 19-23 in New Orleans. You may also visit Duncan Aviation at booth #3126 and Rockwell Collins at booth #3594 during this year's NBAA convention to be held Nov. 1-3 in Orlando.
About Duncan Aviation
Duncan Aviation is an aircraft service provider supporting the aviation needs of government and business operators and other service providers. Services include major and minor airframe inspections, engine maintenance, major retrofits for cabin and cockpit systems, full paint and interior services, and preowned aircraft sales and acquisitions. Duncan Aviation also has international aircraft components solutions experts available 24/7/365 at +1 402.475.4125 who can handle any aircraft system problem with immediate exchanges, rotables, loaners or avionics/instrument/accessory repairs and overhauls. Complete service facilities are located in Battle Creek, Michigan; Lincoln, Nebraska; and Provo, Utah. We also have dozens of other facilities strategically located throughout the United States to provide customers with regional support and the quickest response possible to avionics, engine and airframe Aircraft On Ground (AOG) situations.
For more information about any of Duncan Aviation's services, call +1 402.475.2611 or visit www.DuncanAviation.aero