Falcon: Passenger O2 Masks Life Limit
November 2014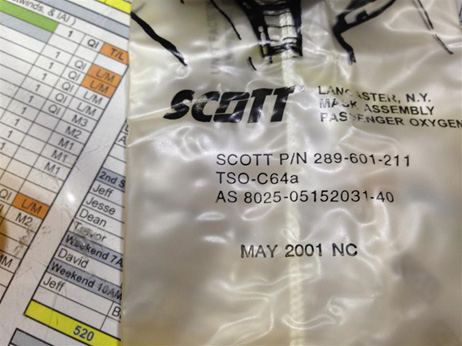 For years the Scott 289-601 has been the work horse of the passenger O2 mask world. These masks have gone through an evolution of manufacturers and are currently owned by the Zodiac Aerospace/ AVOX Systems Inc.
In the past, Dassault Falcon Jet and Scott had a service life limitation of six years from the date of manufacture in both the Component Maintenance Manual and in DFJ Chapter 5-20. Dassault has removed this requirement from its Chapter 5.
According to the AVOX Component Maintenance Manual, the masks can remain in service indefinitely as long as they pass the visual inspections. The first is scheduled three years after the initial install and then not to exceed 24 months thereafter.