Common Squawks Seen on Universal 4'' & 5'' FPCDUs
December 2015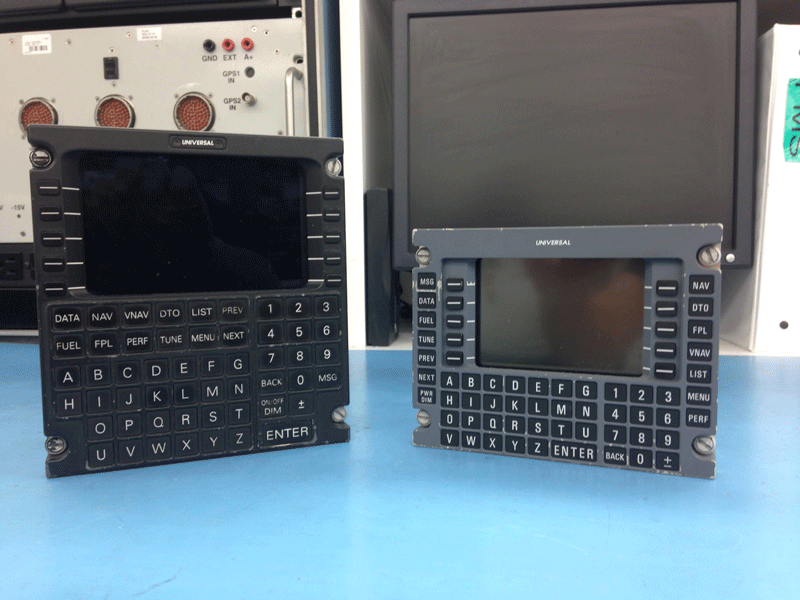 Universal Avionics 4" & 5" Flat Panel Control Display Units (FPCDU) are used widely on all make model aircraft in both commercial and business aviation. They are used in conjunction with the Nav Computer Unit (NCU) to display all of the NAV data in the cockpit and allow pilots to manually enter data into the NAV computer unit.
As with all avionics, over time they may begin displaying intermittent glitches. With some of the more common FPCDU squawks being a blank screen, colored lines across the screens or the keyboard issues, such as sticky buttons. When these issues begin to occur, it is time to send the unit in for repair.
Duncan Aviation has been a certified repair facility for Universal Avionics since 2005, with repair capabilities on Universal Flight Management System (FMS) and NCU Systems, as well as Terrain Awareness Warning System (TAWS) and Wide Area Augmentation System (WAAS) units, which are part of the FMS and NCU family of units.