Duncan Aviation Named Rolls-Royce Authorized Service Center
November 2016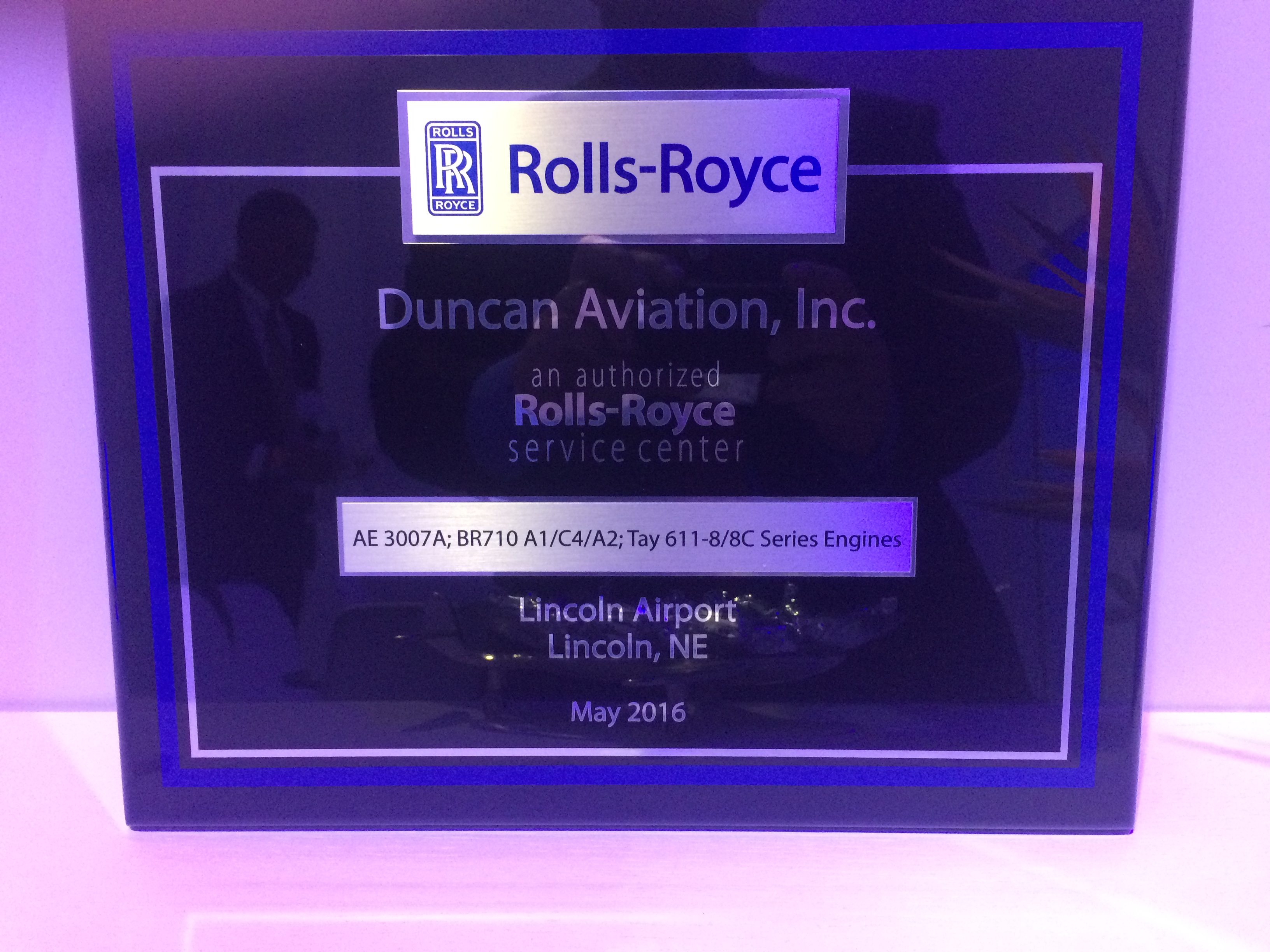 We are happy to announce that Duncan Aviation has been named to the Rolls-Royce network of Authorized Service Centers for its CorporateCare ® customers.
The new contract authorizes all of Duncan Aviation's MRO (Maintenance, Repair, and Overhaul) facilities in Battle Creek, Michigan, Lincoln, Nebraska, and Provo, Utah, and 14 Engine Rapid Response locations to service AE 3007A, BR710 A1/C4/A2, as well as Tay 611-8/8C engines.
For several years, Duncan Aviation has been supporting Rolls-Royce-powered aircraft around the country with line maintenance so many of our technicians are already factory trained for line maintenance and borescope inspection.
Beginning in the first quarter of 2017, Duncan Aviation will begin providing warranty claim processing and on-site parts, along with in-house engine maintenance on-site parts and warranty claim processing for all Gulfstream G500/G550, G400/G450, G300/G350, Bombardier Global Express and Global 5000/6000, Embraer Legacy 600 and 650 operators enrolled on Rolls-Royce CorporateCare.
"This is a huge benefit to our customers who already rely upon us for airframe maintenance and inspection," says Duncan Aviation Airframe Service Sales Rep Brad Lennemann. "Now they can rely upon us to manage all of their warranty maintenance, airframe and engine."