July Duncan Aviation Straight Talk Webinars
July 2020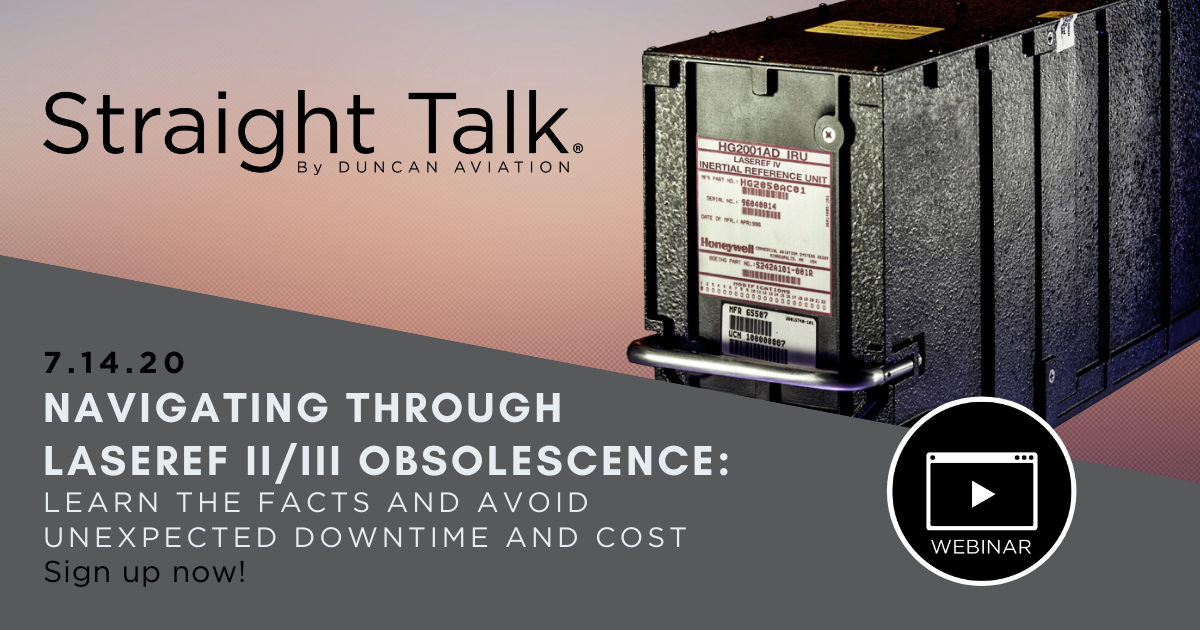 UPCOMING WEBINARS
Navigating Through LASEREF II/III Obsolescence: Learn the Facts and Avoid Unexpected Downtime and Cost
Avionics experts from Duncan Aviation will be joined by Honeywell Commercial Aviation's Ed Borger as we discuss LASEREF IV upgrade options and incentives available to operators of aging aircraft.
Tuesday, 14 Jul 2020, 11:00 AM Central Time
Register now: https://event.webinarjam.com/register/85/7vm05ak6

WEBINAR REPLAYS
Career Opportunities at Duncan Aviation
On June 17th, our Recruiting Team discussed different career paths and opportunities available at Duncan Aviation, and how to get your foot in the door at the world's largest family-owned business jet support facility.
Watch now: https://www.duncanaviation.aero/resources/straight-talk/career-opportunities-at-duncan-aviation
Sorting Through the Facts of COVID-19 and Ionization Systems
On June 22, we were joined by epidemiologist Dr. Rachel Sippy and Jonathan Salman from Aviation Clean Air as we discussed the effectiveness of ionization against viruses and other pathogens. We also explored the installation of the ACA ionization system.
Watch now: https://www.duncanaviation.aero/resources/straight-talk/sorting-through-the-facts-of-covid-19-and-ionization-systems