ACA Component Removes Harmful Pathogens
May 2020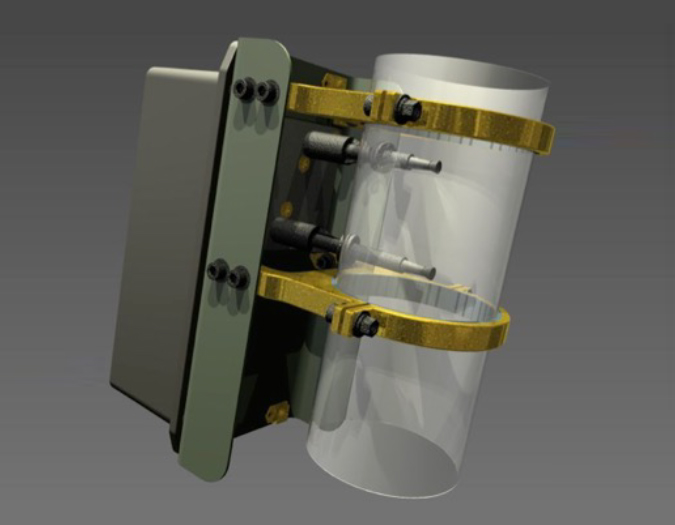 Duncan Aviation is now installing a pathogen-removing, air-cleaning component from ACA (Aviation Clean Air). This component is designed to work with your aircraft's existing environmental control system as an active air- and surface-purification system. Active means it's not passive like an air filtration system that works only when air passes through it. As your aircraft flies, the ACA system cleans and improves air quality throughout the aircraft by killing harmful pathogens and neutralizing odors and allergens.
Because it's not a static air filter, the system actively kills viral, bacterial, and fungal pathogens, such as those that cause the common cold, flu (swine, avian, etc), MRSA (methicillin-resistant Staphylococcus aureus), C. diff (clostridium difficile), E. coli (Escherichia coli), Ebola, pneumonia, polio, and mold. The system has been tested and proven to kill the original coronavirus that caused SARS (Severe Acute Respiratory Syndrome) as well.
In addition to pathogens, the ACA component also neutralizes potentially harmful gasses caused by fuel emissions, other VOCs (volatile organic compounds), and offensive odors caused by cooking or cleaning, cigar smoke, stagnant air, and lavatories. Pet odors are also neutralized. The system also reduces the static electricity in your aircraft that's caused by the low relative humidity of the cabin air.
The science behind the ACA ionization process can seem complex as it happens on a molecular level. In laymen terms, pathogens and odors are often airborne and eventually land on surfaces within an aircraft interior. The ACA component, in a process involving cold plasma, causes a chemical reaction that changes the positive and negative ions, severing hydrogen bonds on the cell's surface. Without these bonds, the pathogens will not be able to mutate or reproduce and will quickly die. They are no longer a threat to people, and most smells become odorless.
There are two relatively small components that are installed on the two main cabin air-distribution ducts. The components are sealed in black anodized aluminum box and weigh 1.34 pounds (607 grams) each.
"Due to the access required, an ideal time to install this powerful little system is during a scheduled maintenance or refurbishment event," says Steve. "But because it takes less than 2 weeks to install, it can also be done as a stand-alone event."
Call Duncan Aviation's Senior Avionics Service Sales Representative for more information and to schedule a time to install this ACA system in your aircraft.