Webinar: Duncan Aviation FBO Services
June 2021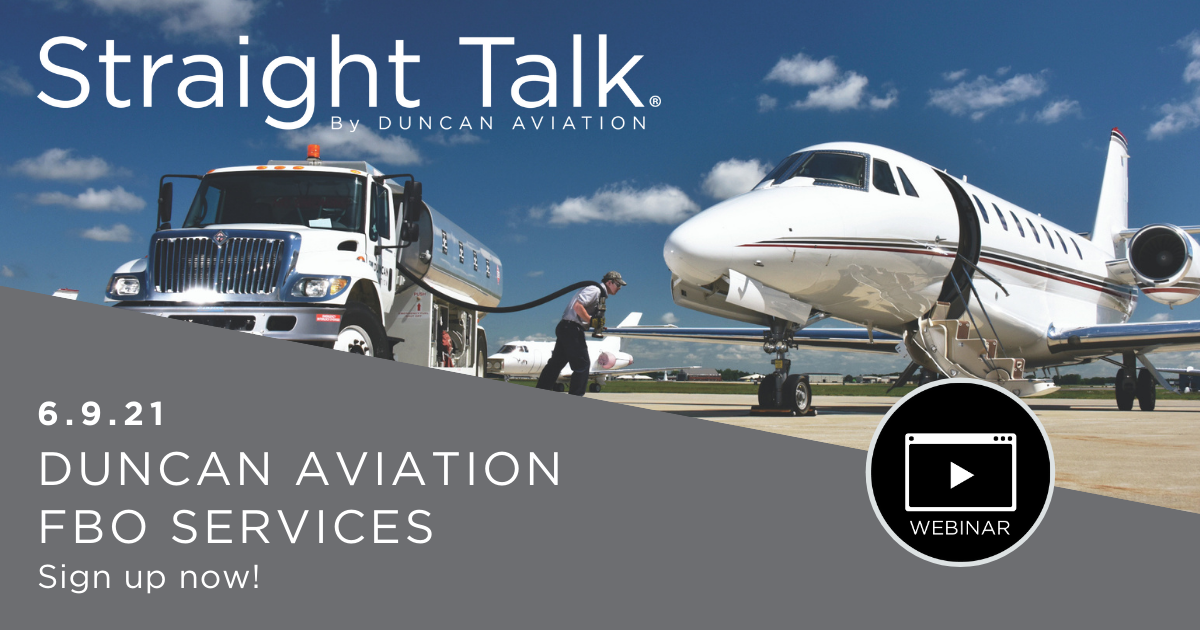 Sign up for the event here: https://event.webinarjam.com/register/143/zy5r9i4q
Tune into this interactive Duncan Aviation Straight Talk webinar to learn more about Duncan Aviation's FBO services and the importance of being IS-BAH accredited. We will have representatives from our Lincoln, Provo, Battle Creek, and Kalamazoo FBO locations talk about the most fun and unique aircraft that stop by our facilities.
We have four FBO locations supporting aviation travelers and world-class MRO facilities. With more than 60 years of experience, we provide unmatched customer service and amenities to general, business, commercial, and military aviation operators.
During this webinar you will:
DISCOVER the unique services we offer at our FBO locations.
LEARN what it means to be IS-BAH accredited.
REVIEW what differentiates Duncan Aviation from all other FBO's.
If you have any questions or requests before the webinar, please contact Eric Anderson at Eric.Anderson@DuncanAviation.com
See you there!