Four Benefits To Component Tracking Through myDuncan
May 2021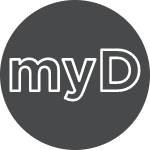 It is well known in the industry that Duncan Aviation's exclusive web-based project management system, myDuncan, is a convenient and useful management tool that allows operators to track aircraft through maintenance from any mobile device with internet access.
myDuncan can also be used to gain greater access and control of all send-in component repair work.
The following are four benefits to tracking component overhaul & repair work through myDuncan
Work gets started quicker
Through myDuncan, you can review and approve teardown reports, quotes, and change orders. Approving this critical paperwork immediately, any time day or night, keeps your project moving forward with no delay. This access is especially beneficial for customers in different time zones or on the other side of the world.
Follow along
Do you want to know the status of your component as it progresses from quote to in-work? Actively watch as your unit flows through Duncan Aviation's Component Repair shops. Review squawks and additional information, including the corrective action, attachments, and photos.
Get the answers you need
All questions about your project can be communicated through myDuncan and will be answered by those directly involved in your project—including your Customer Account Rep, Tech Rep, and the technicians who are actively working on your unit.
Documents all in one place
Essential documents like invoices, work orders, return-to-service, and 8130 can be retrieved all in one place. If you want your unit delivered to you in a specific way, waybills are also available on myDuncan.
Contact me if you want to set up an account and get started.