17 Weeks! Duncan Aviation's ADS-B Countdown Is On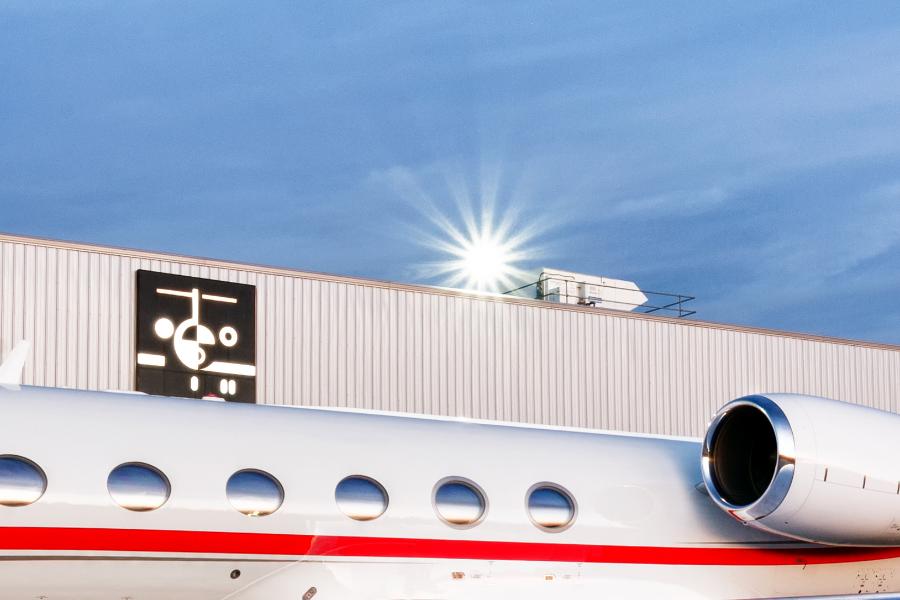 LINCOLN, NEB —Duncan Aviation's ADS-B countdown is on. As of today, the FAA's mandate to upgrade your business aviation aircraft to Automatic Dependent Surveillance-Broadcast (ADS-B) is 17 weeks away.
Duncan Aviation holds or has access to 42 Supplemental Type Certificates (STCs) for FAA-approved ADS-B equipment for more than 100 models. One of those models is the Gulfstream GIV, and more than half of all of those aircraft have yet to be upgraded for ADS-B.
Duncan Aviation has several paths to certification for this aircraft, including an STC developed by CMD Flight Solutions. Avionics technicians at any of Duncan Aviation's Satellite Avionics Shops can upgrade the TDR-94D in as little as 10 days, saving downtime and money and ensuring a path to certification before the mandate deadline.
Duncan Aviation is pleased that a great many of its customers have upgraded to ADS-B and will be flying after the FAA's mandate deadline. During the final 17 weeks, though, Duncan Aviation would also like to encourage those customers who have not yet performed the necessary upgrades to schedule time at one of the company's 27 conveniently located Satellite Avionics Shops or Workaway locations while there's still hangar space available.
"If you haven't yet upgraded but don't want to be flying low or sitting on the ground on January 1, 2020, take a moment to schedule hangar space and upgrade to ADS-B. Duncan Aviation's technicians around the country have performed hundreds of upgrades and are fully prepared for your aircraft," says Manager of Satellite Operations Matt Nelson. "Give us a call and let us help you put together a plan for you to get your aircraft into compliance," "If your aircraft is down for an inspection, contact us to have one of our eminently qualified techs come to your hangar to perform the upgrade."
Click here to see Duncan Aviation's Satellite Avionics Shops, www.duncanaviation.aero/locations/#satellites. For more information about pricing, quotes, or scheduling, please contact:
Regional Avionics Sales Manager Michael Kussatz (+1 531.207.3951 or email Kussatz@DuncanAviation.com) in the Eastern United States



About Duncan Aviation
Duncan Aviation is an aircraft service provider supporting the aviation needs of business aircraft operators, government agencies, and other aircraft service providers. Services include major and minor airframe inspections, engine maintenance, major retrofits for cabin and cockpit avionics systems, full paint and interior services, engineering and certification services, fabrication and manufacturing services, and preowned aircraft sales and acquisitions. Duncan Aviation also has international aircraft components solutions experts available 24/7/365 at +1 402.475.4125 who can handle any aircraft system problem with immediate exchanges, rotables, loaners or avionics/instrument/accessory repairs and overhauls. Complete service facilities are located in Battle Creek, Michigan; Lincoln, Nebraska; and Provo, Utah. We also have dozens of other facilities strategically located throughout the United States to provide customers with scheduled regional support and the quickest response possible to avionics, engine and airframe Aircraft On Ground (AOG) situations.
For more information about any of Duncan Aviation's services, call +1 402.475.2611 or visit https://www.DuncanAviation.aero/services