Dan Moog Joins Duncan Aviation's Turbine Engine Service Sales Team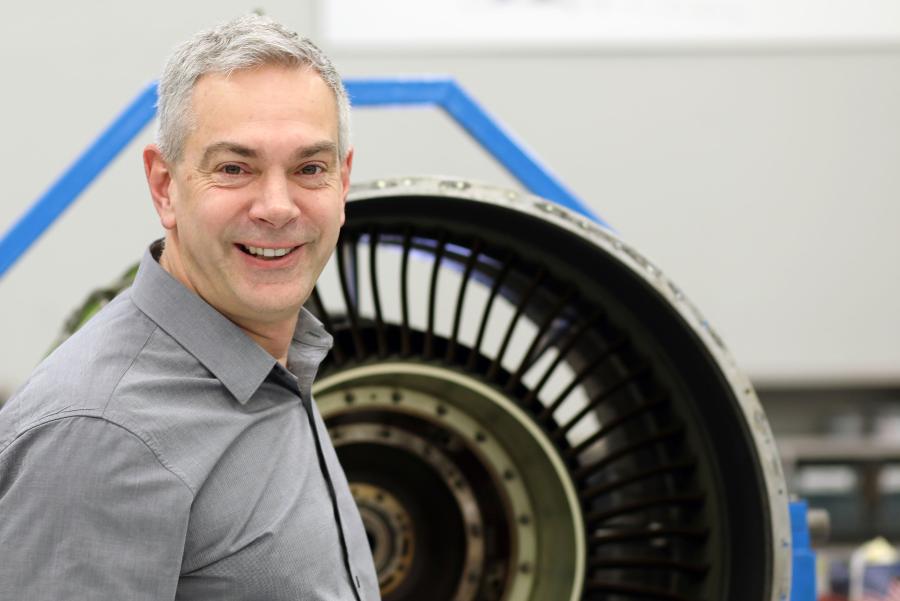 LINCOLN, NEB — Duncan Aviation is pleased to announce the addition of Dan Moog to the Turbine Engine Service Sales team. He will focus on developing new business relationships in new markets in the northeast region of the United States, introducing them to Duncan Aviation and the scheduled and unscheduled turbine engine services available.
Moog brings 25 years of aviation experience that includes aircraft engine and APU field service, regional sales, customer technical support, engineering support, and A&P technician experience. Prior to joining Duncan Aviation, he was a Regional Engine Sales Manager for Turbine Engine Specialists and a Field Service Engine/APU Rep for Honeywell Aerospace.
"Dan Moog comes to Duncan Aviation with a wealth of experience," says Mike Bernholtz, Engine Service Sales Team Leader. "He has a real desire to provide operators with top-notch customer service. I am confident that he will become an instrumental part of our engine support service in the northeast."
Moog places a high value on the customer relationships he has developed over his career and believes all that customers really want is a trusted point of contact to get honest and knowledgeable advice. "I am confident that with my expertise in engine and APU maintenance, knowledge of Honeywell engine and APU programs, and expertise from others at Duncan Aviation, that should give any business aircraft operator confidence in choosing Duncan Aviation for all their aircraft and engine needs."
Dan can be reached by calling +1 609.744.8738 cell or by email at Dan.Moog@DuncanAviation.com.
About Duncan Aviation
Duncan Aviation is an aircraft service provider supporting the aviation needs of business aircraft operators, government agencies, and other aircraft service providers. Services include major and minor airframe inspections, engine maintenance, major retrofits for cabin and cockpit avionics systems, full paint and interior services, engineering and certification services, fabrication and manufacturing services, and preowned aircraft sales and acquisitions. Duncan Aviation also has international aircraft components solutions experts available 24/7/365 at +1 402.475.4125 who can handle any aircraft system problem with immediate exchanges, rotables, loaners or avionics/instrument/accessory repairs and overhauls. Complete service facilities are located in Battle Creek, Michigan; Lincoln, Nebraska; and Provo, Utah. We also have dozens of other facilities strategically located throughout the United States to provide customers with scheduled regional support and the quickest response possible to avionics, engine and airframe Aircraft On Ground (AOG) situations.
For more information about any of Duncan Aviation's services, call +1 402.475.2611 or visit https://www.DuncanAviation.aero/services