Duncan Aviation Acquires Capital Avionics MRO Repair Services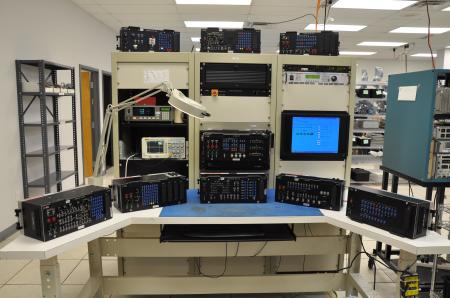 LINCOLN, NEB — Duncan Aviation is pleased to announce the acquisition of MRO repair services from Capital Avionics.
This acquisition bolsters Duncan Aviation's recent designation as one of only four BendixKing service partners in North America, and 14 worldwide authorized to repair, overhaul and sell BendixKing components.
Duncan Aviation has 50 years of experience supporting and servicing BendixKing components and has built an extensive list of repair and overhaul capabilities.
Along with additional capacity, Duncan Aviation has added the following repair and overhaul capabilities:
EFIS 40/50 System
KAI 487 Airspeed Indicator
KAS 297C Digital Altitude Selector
KC 192 (-15) Autopilot Computer
KC 140 Autopilot Computer
KC 225 System
KDC 481 Air Data Computer
"With Capital Avionics' assistance, training, and expertise, we are equipped and ready to provide a seamless service transition for Capital Avionics customers. Duncan Aviation will honor all existing warranties and provide direct points of contact for account and technical assistance," says Mark Cote, Duncan Aviation Vice President of Parts Sales, Avionics, Accessories and Satellites. "We're committed to providing the same great customer service, turntimes, workmanship, and high quality that Capital Avionics customers have come to expect."
Duncan Aviation Customer Account Representatives are ready to schedule your next repair.
Call 800.562.6377 or visit www.DuncanAviation.aero/services/components-repairs.
About Duncan Aviation
Duncan Aviation is an aircraft service provider supporting the aviation needs of business aircraft operators, government agencies, and other aircraft service providers. Services include major and minor airframe inspections, engine maintenance, major retrofits for cabin and cockpit avionics systems, full paint and interior services, engineering and certification services, fabrication and manufacturing services, and preowned aircraft sales and acquisitions. Duncan Aviation also has international aircraft components solutions experts available 24/7/365 at +1 402.475.4125 who can handle any aircraft system problem with immediate exchanges, rotables, loaners or avionics/instrument/accessory repairs and overhauls. Complete service facilities are located in Battle Creek, Michigan; Lincoln, Nebraska; and Provo, Utah. We also have dozens of other facilities strategically located throughout the United States to provide customers with scheduled regional support and the quickest response possible to avionics, engine and airframe Aircraft On Ground (AOG) situations.
For more information about any of Duncan Aviation's services, call +1 402.475.2611 or visit https://www.DuncanAviation.aero/services