Duncan Aviation Adds New HTF7000 Series Engine Capabilities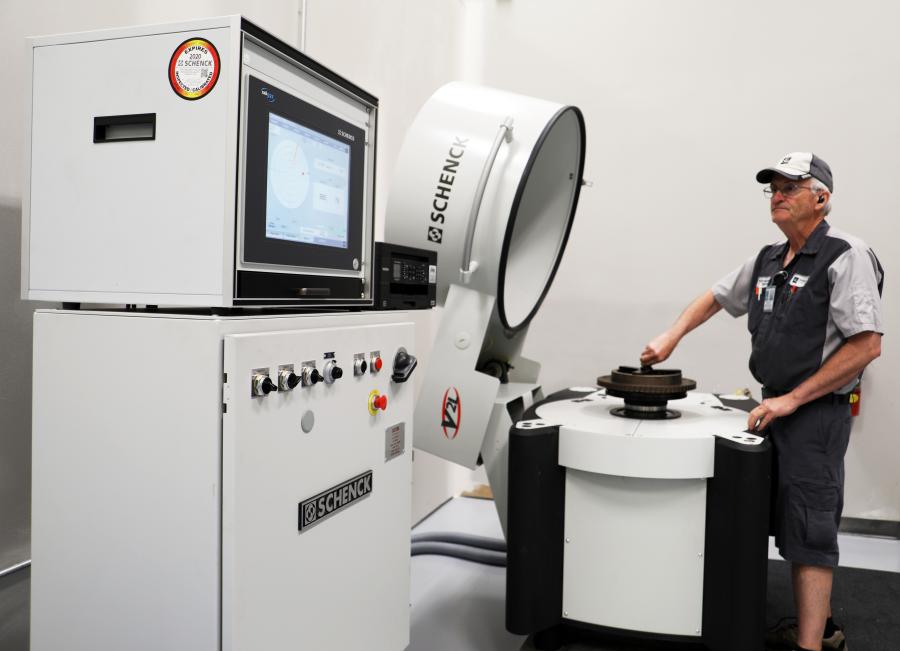 To further reduce downtime and control costs, Duncan Aviation has invested in the necessary equipment, tooling, and training to bring Honeywell HTF7000 Series engine Turbine blade changes and balancing capabilities in-house.
The company purchased a new Schenck V2L/CAB925 Vertical Balancing machine capable of achieving accuracy within 30 millionths of an inch. This precision measurement is critical for engines to be in the best balance condition possible when reassembled, avoiding vibrations.
Duncan Aviation has complete control of all necessary repairs on the HTF7000 series LPT module assembly. If, during a scheduled video borescope inspection, discrepancies are found requiring further engine disassembly and inspection, Duncan Aviation can do it all including deblade, reblade, and balance of individual LPT disks, and the assembly as a whole to include Group Balance.
Bringing this inspection in-house, cuts the downtime to 21 calendar days, depending on parts availability. "Having this new capability in–house reduces shipping costs, potential damage to the module, and miscommunication," says Shawn Schmitz, Duncan Aviation Engine Tech Rep. "We have better control of the entire engine event."
For more information about Duncan Aviation's Turbine Engine Services, stop by the booth (#N2506) at NBAA, Oct. 22-24 to talk to Jamie Willson, Susie Corn, and Joe Tulowitzki, or visit www.DuncanAviation.aero/services/engine-apu. While you're there signing up for the program, be sure
to check out our Virtual Reality Experience and join us for a cocktail from 3:30-6 on Tuesday. Visit www.DuncanAviation.aero/nbaa for updates and announcements.
About Duncan Aviation
Duncan Aviation is an aircraft service provider supporting the aviation needs of business aircraft operators, government agencies, and other aircraft service providers. Services include major and minor airframe inspections, engine maintenance, major retrofits for cabin and cockpit avionics systems, full paint and interior services, engineering and certification services, fabrication and manufacturing services, and preowned aircraft sales and acquisitions. Duncan Aviation also has international aircraft components solutions experts available 24/7/365 at +1 402.475.4125 who can handle any aircraft system problem with immediate exchanges, rotables, loaners or avionics/instrument/accessory repairs and overhauls. Complete service facilities are located in Battle Creek, Michigan; Lincoln, Nebraska; and Provo, Utah. We also have dozens of other facilities strategically located throughout the United States to provide customers with scheduled regional support and the quickest response possible to avionics, engine and airframe Aircraft On Ground (AOG) situations.
For more information about any of Duncan Aviation's services, call +1 402.475.2611 or visit https://www.DuncanAviation.aero/services