Duncan Aviation Completes Challenger STC For SmartSky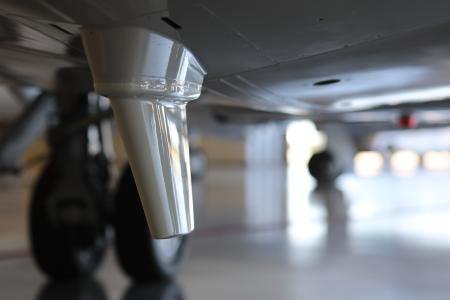 LINCOLN, NEB — Duncan Aviation is pleased to announce that it has received FAA approval for a Supplemental Type Certificate (STC) that will allow installation of SmartSky's air-to-ground connectivity system for Challenger 601, 604, 605 and 650 aircraft. SmartSky's network brings new, high-performance Wi-Fi to business aircraft, powered by a mix of advanced 4G LTE and 5G technologies.
Among the many engineering services Duncan Aviation provided, Certification Coordinator Russ Kromberg worked extensively with SmartSky's technical team regarding the optimal placement of the antennas so passengers will experience the best possible in-cabin speeds and connections.
Multiple passengers will now have simultaneous access to a highly compelling user experience in the air, enabling them to hold in-flight conference calls, VPN into the office, stream movies, compete in online games, and easily upload/download content during their flights.
"We are working on STCs for several additional makes and models for the SmartSky equipment," says Kromberg. "Those STCs, slated for completion in 2020, are for the Challenger 300, Learjet 45, and Falcon 900 and 2000."
"Duncan Aviation is an exceptional, visionary partner who knew exactly what their customers wanted and provided critical input for our design requirements," said SmartSky Chairman and CEO Haynes Griffin. "Our system meets or exceeds that high bar Duncan Aviation helped set, giving customers the internet speed they've long demanded using SmartSky's patented bi-directional, low-latency network."
Duncan Aviation has been providing certification services to the aviation industry for more than 30 years, developing hundreds of STCs across a wide range of products. To view our searchable STC Library, visit www.DuncanAviation.aero/services/engineering/stc-library.
About SmartSky
SmartSky Networks, based in North Carolina's Research Triangle, was formed in 2011 by senior telecommunications and aviation executives seeking to transform aviation through disruptive communications technologies and related tools. Working with leading aerospace and technology partners, SmartSky is rolling out its innovative air-to-ground network. The network takes advantage of patented spectrum reuse, advanced beamforming technologies and 60 MHz of spectrum for significantly enhanced connectivity. SmartSky's network uniquely enables a productive experience in the air similar to on the ground, including unmatched capacity for data transmissions both to and from the aircraft. This real-time, low latency, bidirectional data link makes SmartSky the best in-flight user experience, and a key enabler for the new and enhanced apps, services, and hardware.
About Duncan Aviation
Duncan Aviation is an aircraft service provider supporting the aviation needs of business aircraft operators, government agencies, and other aircraft service providers. Services include major and minor airframe inspections, engine maintenance, major retrofits for cabin and cockpit avionics systems, full paint and interior services, engineering and certification services, fabrication and manufacturing services, and preowned aircraft sales and acquisitions. Duncan Aviation also has international aircraft components solutions experts available 24/7/365 at +1 402.475.4125 who can handle any aircraft system problem with immediate exchanges, rotables, loaners or avionics/instrument/accessory repairs and overhauls. Complete service facilities are located in Battle Creek, Michigan; Lincoln, Nebraska; and Provo, Utah. We also have dozens of other facilities strategically located throughout the United States to provide customers with scheduled regional support and the quickest response possible to avionics, engine and airframe Aircraft On Ground (AOG) situations.
For more information about any of Duncan Aviation's services, call +1 402.475.2611 or visit https://www.DuncanAviation.aero/services