Duncan Aviation Develops 5G Interference Survey; Asks Business Aircraft Operators to Weigh In About Potential Mandates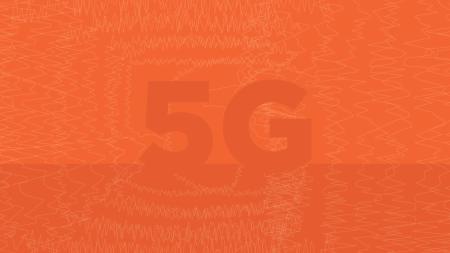 LINCOLN, NEB. — Duncan Aviation recently developed a survey to help measure how aware business aircraft operators are about 5G interference and how they are preparing for the expansion of 5G in and around airport operation areas on July 1, 2023.
The survey can be located here: 5G Interference and Business Aircraft (jotform.com)
"Duncan Aviation works to stay informed on mandates and directives that will have an impact on operators of business class aircraft," explains Nate Klenke, Duncan Aviation Completions and Modifications Sales Manager at its Lincoln, Neb., location. "Although 5G interference has been discussed at length with regards to commercial class aircraft, there has been limited discussion surrounding business and general aviation. We would like to ask for help from business operators to better understand how we can best prepare our customers and the industry for proposed requirements for compliance."
On Dec 7, 2021, the FAA issued AD 2021-23-12 addressing operational limitations for low-visibility approaches and how they will be applied through NOTAM announcements. More recently, the FAA has acted to release a Notice of Proposed Rulemaking (NPRM) with proposed guidelines for all transport and commuter category airplanes equipped with Radio (also known as radar) Altimeters. This NPRM outlines proposed changes to allow for continued safe operation in the 5G frequency environments.
Results from this survey will help Duncan Aviation educate operators and bring awareness to the challenges and requirement for continued operation in 5G environments. As more information becomes available, Duncan Aviation will continue to update operators with relevant data.
The FAA, the aviation industry, telecommunications companies, and their regulators have been discussing and weighing the concerns of the expansion of 5G C-Band interference for years, in the U.S. and internationally. Recent dialogue has helped to establish information sharing between aviation and telecommunications sectors and newly agreed measures to reduce the risk of disruption, but these issues are ongoing and will not be resolved overnight.
About Duncan Aviation
Duncan Aviation is an aircraft service provider supporting the aviation needs of business aircraft operators, government agencies, and other aircraft service providers. Services include major and minor airframe inspections, engine maintenance, major retrofits for cabin and cockpit avionics systems, full paint and interior services, engineering and certification services, fabrication and manufacturing services, and preowned aircraft sales and acquisitions. Duncan Aviation also has international aircraft components solutions experts available 24/7/365 at +1 402.475.4125 who can handle any aircraft system problem with immediate exchanges, rotables, loaners or avionics/instrument/accessory repairs and overhauls. Complete service facilities are located in Battle Creek, Michigan; Lincoln, Nebraska; and Provo, Utah. We also have dozens of other facilities strategically located throughout the United States to provide customers with scheduled regional support and the quickest response possible to avionics, engine and airframe Aircraft On Ground (AOG) situations.
For more information about any of Duncan Aviation's services, call +1 402.475.2611 or visit https://www.DuncanAviation.aero/services