Duncan Aviation Has A New Gulfstream Sales Rep In Provo: Mark White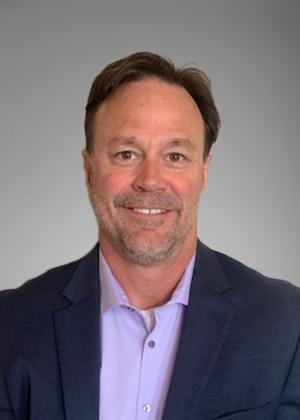 LINCOLN, NEB — Duncan Aviation is pleased to announce that Mark White has accepted the position of Gulfstream Sales Representative at the company's full-service facility in Provo, Utah. White brings more than 20 years of Gulfstream sales experience to his new position with Duncan Aviation. During his sales career with territories both East and West of the Mississippi, White amassed a great deal of knowledge and built strong relationships throughout the business aviation community, selling both parts (brakes, landing gear, Auxiliary Power Units) and maintenance/service (airframe, avionics, refurbishments, cabin management).
"From my parts sales days with Gulfstream, I knew Duncan Aviation well and had a great relationship with many team members at the company. I valued their professionalism and knowledge," says White. "I specifically went after Duncan Aviation because it's an anomally in today's business evironment: It's family owned, it operates according to its strong core values, and it has an impeccable reputation in the business aviation industry."
White says he was drawn to Duncan Aviation because the company's leaders practice what they preach.
"If you look at the pictures of the Senior Management Team on the Duncan Aviation website, you'll see every member of the senior team surrounded by family members, and some even have their dogs in the pictures," says White. "That sends a powerful and positive message about what the leadership and the company value."
Family is extremely important to White, too. He and his wife Ronda have two children: Christina (29) and Jaxon (8). Ronda White is the marketing director for the local CBS affiliate, and she has won nine Emmys for her production spots. During their free time, the White family enjoys wake boarding and wake surfing on nearby Lake Pleasant. White also collects classic cars—he has a '79 Trans Am—and he loves off-road motorcycling.
"Although it was tough to take on a new position at a new company in the middle of March during a global pandemic, that's how strongly I believe in Duncan Aviation and how stoked I am to work with our customers at our facility in Provo, Utah," says White. "I toured the brand new Duncan Aviation facilities in Provo, Utah, in December, and they are breathtaking. After meeting with Chad (Doehring, VP of Operations at Provo), I'm really excited to get to work. Excited and grateful. No matter where you go in life or what you do, you have to be grateful for the opportunities."
About Duncan Aviation
Duncan Aviation is an aircraft service provider supporting the aviation needs of business aircraft operators, government agencies, and other aircraft service providers. Services include major and minor airframe inspections, engine maintenance, major retrofits for cabin and cockpit avionics systems, full paint and interior services, engineering and certification services, fabrication and manufacturing services, and preowned aircraft sales and acquisitions. Duncan Aviation also has international aircraft components solutions experts available 24/7/365 at +1 402.475.4125 who can handle any aircraft system problem with immediate exchanges, rotables, loaners or avionics/instrument/accessory repairs and overhauls. Complete service facilities are located in Battle Creek, Michigan; Lincoln, Nebraska; and Provo, Utah. We also have dozens of other facilities strategically located throughout the United States to provide customers with scheduled regional support and the quickest response possible to avionics, engine and airframe Aircraft On Ground (AOG) situations.
For more information about any of Duncan Aviation's services, call +1 402.475.2611 or visit https://www.DuncanAviation.aero/services