Duncan Aviation Introduces Straight Talk Book About Flight Data Recorders/Cockpit Voice Recorders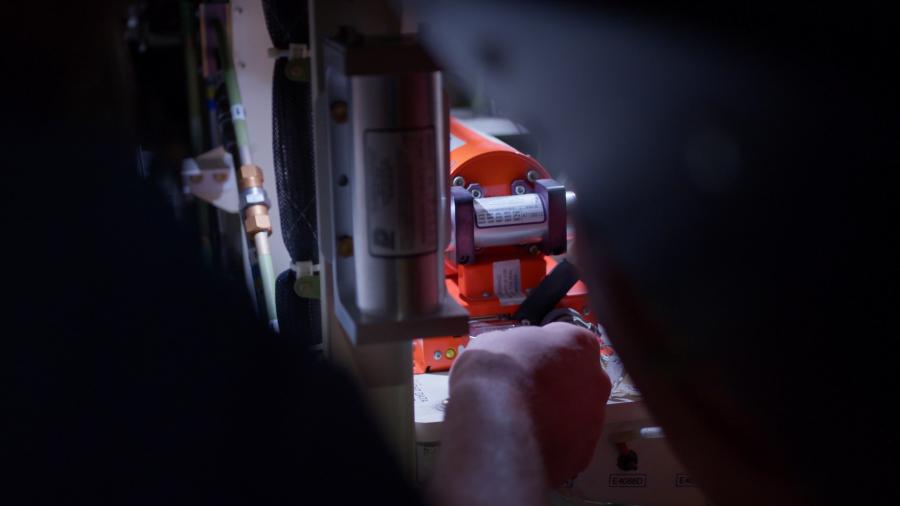 LINCOLN, NEB. — The many pilots at Duncan Aviation share our customers' passion for flying and know that trying to stay on top of mandates and regulations has the potential to cut into flying time. To ensure Duncan Aviation's customers spend as much time flying as they'd like, while at the same time remaining well-informed when it comes to the latest mandates and regulations, two of the company's avionics experts have written a book about Flight Data Recorders (FDRs) and Cockpit Voice Recorders (CVRs).
The authors of the Straight Talk About FDRs/CVRs, Manager of Satellite Operations Matt Nelson and Manager of the Houston, Texas, Duncan Aviation Satellite Mark Winter intend for it to be a learning tool. They also hope the book answers all of your questions regarding the use and regulation of FDRs/CVRs. The book can be found here: DuncanAviation.aero/resources/straight-talk/fdrs-cvrs
As with a lot of innovative technology, FDRs and CVRs were borne of disaster. Both devices were designed to record bits of information from the aircraft and its systems or from the pilots in the cockpit to help investigators learn more about aircraft incidents and accidents, including the events leading up to them.
Digital technology has dramatically increased the amount of information that can be stored on the recorders, and the authors discuss which systems are typically monitored and recorded and why. This book also goes into detail about the complexity of the various regulations and mandates regarding the units themselves, the affected aircraft, and the various parameters—or data points—required by the FAA, European Union Aviation Safety Agency (EASA), Transport Canada (TCCA), and Agencia Federal de Aviacion Civil) AFAC.
In part, the Straight Talk About FDRs/CVRs was created as a result of the expanded Mexican regulations regarding FDRs, most of which went into effect December 31, 2022 and are now being enforced. The authors go into great detail, clarifying the somewhat confusing mandate and what exactly you'll need when you fly in Mexican airspace.
For more information about any aspect of this book, including information regarding how and when to access the information on the FDRs/CVRs, please contact: Manager of Satellite Operations Matt Nelson (Matt.Nelson@DuncanAviation.com; +1 402.479.4202).
About Duncan Aviation
Duncan Aviation is an aircraft service provider supporting the aviation needs of business aircraft operators, government agencies, and other aircraft service providers. Services include major and minor airframe inspections, engine maintenance, major retrofits for cabin and cockpit avionics systems, full paint and interior services, engineering and certification services, fabrication and manufacturing services, and preowned aircraft sales and acquisitions. Duncan Aviation also has international aircraft components solutions experts available 24/7/365 at +1 402.475.4125 who can handle any aircraft system problem with immediate exchanges, rotables, loaners or avionics/instrument/accessory repairs and overhauls. Complete service facilities are located in Battle Creek, Michigan; Lincoln, Nebraska; and Provo, Utah. We also have dozens of other facilities strategically located throughout the United States to provide customers with scheduled regional support and the quickest response possible to avionics, engine and airframe Aircraft On Ground (AOG) situations.
For more information about any of Duncan Aviation's services, call +1 402.475.2611 or visit https://www.DuncanAviation.aero/services