Duncan Aviation Offers On-site Services for Aircraft Readiness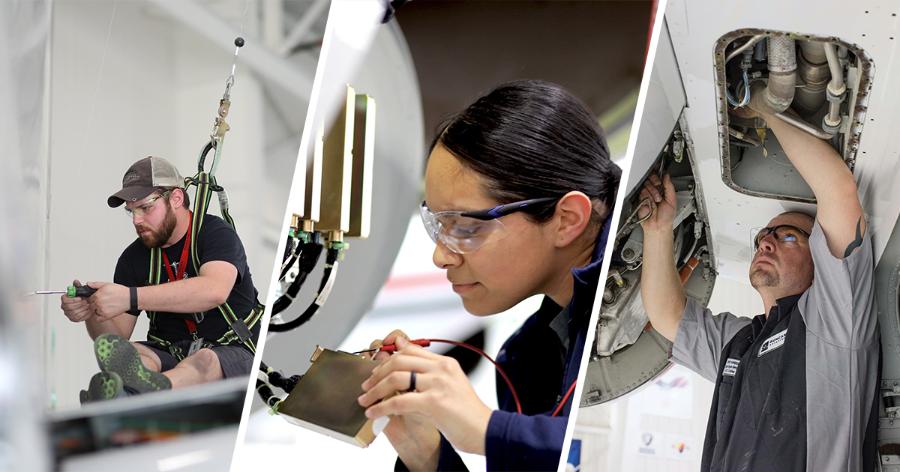 LINCOLN, NEB — The Duncan Aviation engine Rapid Response Team (RRT) network has experts strategically stationed around the country offering services to assist operators in getting their aircraft in flight-ready condition for when their flying activity resumes.
Airplanes are designed to fly, not sit. The longer these complex machines sit idle, the more likely issues will develop, and more will be required to return them to service. Duncan Aviation advises flight crews plan to preflight and conduct engine runs a couple of days before the first scheduled flight to give enough time to address each squawk.
According to Andrew Arcuri, Assistant Manager-RRT, the demand for assistance to get aircraft in flight-ready condition is increasing by the week. "The calls keep coming in. We are busy talking with customers and providing services where they need us." The RRT remains very mobile and unhindered with travel restrictions. While on the road, they are committed to following all communicated safety and social distancing policies while in customer facilities.
Through the coordinated efforts of all Duncan Aviation MRO facilities in Battle Creek, MI, Lincoln, NE, and Provo, UT, as well as the 30 Satellite Avionics locations, and RRT launch sites, customers can experience some of Duncan Aviation's airframe, avionics, and engine services at their base hangar.
"We see more and more requests for in-house coop maintenance," says Arcuri. "Whether airframe, avionics, or engine, we are working together to become an extension of our customers' flight department maintenance teams."
Available On-Site Services
Airframe
Airframe inspections
Airframe maintenance tasks and discrepancies
Detailed aircraft preflight/post flight walk around for 91 & 135 operators
Contact
Tyler L. Spurling
Assistant Production Manager - MRO RRT
Mobile: +1 402.984.5387
Email: Tyler.Spurling@DuncanAviation.com
Avionics
Avionics system operational checks and repairs
411 / 91.413 / RVSM inspections
Sanitize aircraft
Contact
Michael Kussatz
Regional Avionics Sales Manager
Mobile: +1 531.207.3951
Email: Michael.Kussatz@DuncanAviation.com
Engine
Engine run ops and leak checks
CW with engine inspections
Assist on time change items
Contact
Andew Arcuri
Assistant Manager Engine RRT
Mobile: +1 302.332.8391
Andrew.Arcuri@DuncanAviation.com
About Duncan Aviation
Duncan Aviation is an aircraft service provider supporting the aviation needs of business aircraft operators, government agencies, and other aircraft service providers. Services include major and minor airframe inspections, engine maintenance, major retrofits for cabin and cockpit avionics systems, full paint and interior services, engineering and certification services, fabrication and manufacturing services, and preowned aircraft sales and acquisitions. Duncan Aviation also has international aircraft components solutions experts available 24/7/365 at +1 402.475.4125 who can handle any aircraft system problem with immediate exchanges, rotables, loaners or avionics/instrument/accessory repairs and overhauls. Complete service facilities are located in Battle Creek, Michigan; Lincoln, Nebraska; and Provo, Utah. We also have dozens of other facilities strategically located throughout the United States to provide customers with scheduled regional support and the quickest response possible to avionics, engine and airframe Aircraft On Ground (AOG) situations.
For more information about any of Duncan Aviation's services, call +1 402.475.2611 or visit https://www.DuncanAviation.aero/services