Duncan Aviation Reminds European Operators About Upcoming ADS-B Mandates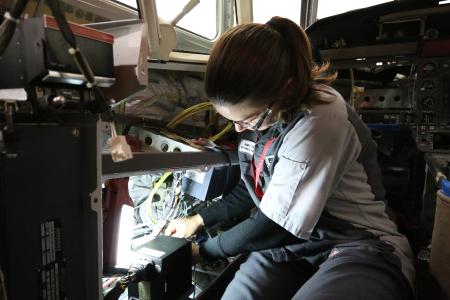 LINCOLN, NEB — As the European Aviation Safety Agency's (EASA's) deadline for upgrading to Automatic Dependent Surveillance-Broadcast (ADS-B) is approaching quickly, Duncan Aviation reminds European operators to plan for these upgrades as soon as possible. Owner/operators who need to retrofit their aircraft have until midnight on June 6, 2020, to meet the terms of the mandate. Aircraft must be equipped with a GPS position source (such as a certified WAAS GPS antenna) and a 1090-megahertz Mode S Extended squitter transponder to relay the information to air traffic control (ATC).
Duncan Aviation is encouraging its European, Middle-Eastern and African-based (EMEA) customers to contact its alliance partner JetSupport in Amsterdam, The Netherlands, and schedule their upgrades as soon as possible in order to avoid the last-minute rush. As the deadline nears, hangar space and skilled avionics technicians will be at a premium, and costs will likely rise.
Duncan Aviation would also like to remind EMEA owners and operators that after midnight on December 31, 2019, their aircraft must have functioning ADS-B equipment if they intend to fly in United States airspace. The FAA's ADS-B mandate deadline is several months earlier than the EASA deadline.
For its European-based customers who are planning to travel to the United States, Duncan Aviation has Satellite Avionics Shops and workaway stations located at busy airports throughout the United States (www.duncanaviation.aero/locations/#satellites), and its skilled avionics techs have already performed hundreds of ADS-B upgrades.
Recently, Duncan Aviation's Engineering & Certification Department received approvals from three civil aviation authorities for its Supplemental Type Certificates (STCs)--ST01810WI and ST01811WI—that upgrade the Honeywell Primus II system for Automatic Dependent Surveillance Broadcast-Out (ADS-B) in Cessna 560/560XL and Hawker 800/800XP aircraft, respectively. Approved by the FAA in December 2015, the STCs have also been accepted by Transport Canada Civil Aviation (TCCA), Mexico's Dirección General de Aeronáutica Civil (DGAC), and the 27-member nations of the European Aviation Safety Agency (EASA).
Additionally, the Duncan Aviation Engineering & Certification Department has been developing STCs for various equipment and aircraft to give aircraft owner/operators as much choice regarding ADS-B equipment as possible. The company now holds or has access to 42 STCs for FAA-approved ADS-B equipment, which allows the company to perform upgrades on more than 100 aircraft models. Search the company's NextGen Solutions database to see what STCs and ADS-B equipment is available for your aircraft at www.DuncanAviation.aero/services/avionics-installation/nextgen-solutions.
To learn more about Duncan Aviation, visit www.DuncanAviation.aero or stop by Duncan Aviation at stand #E89 at EBACE 2019 held May 21-23 at Palexpo Geneva in Geneva, Switzerland. Visit www.DuncanAviation.aero/ebace to see Duncan Aviation attendees and show announcements.
About JetSupport
JetSupport B.V. provides MRO services and support solutions for business aviation, special purpose aircraft and commuter aircraft with focus on flexibility, transparency and providing aircraft/component availability. With over 12500 m2 of facilities such as hangar space, offices and lounge, JetSupport is located at Amsterdam Schiphol Airport in The Netherlands. More information about JetSupport can be found on www.jetsupport.nl or call +31 20 5022280.
About Duncan Aviation
Duncan Aviation is an aircraft service provider supporting the aviation needs of business aircraft operators, government agencies, and other aircraft service providers. Services include major and minor airframe inspections, engine maintenance, major retrofits for cabin and cockpit avionics systems, full paint and interior services, engineering and certification services, fabrication and manufacturing services, and preowned aircraft sales and acquisitions. Duncan Aviation also has international aircraft components solutions experts available 24/7/365 at +1 402.475.4125 who can handle any aircraft system problem with immediate exchanges, rotables, loaners or avionics/instrument/accessory repairs and overhauls. Complete service facilities are located in Battle Creek, Michigan; Lincoln, Nebraska; and Provo, Utah. We also have dozens of other facilities strategically located throughout the United States to provide customers with scheduled regional support and the quickest response possible to avionics, engine and airframe Aircraft On Ground (AOG) situations.
For more information about any of Duncan Aviation's services, call +1 402.475.2611 or visit https://www.DuncanAviation.aero/services