Duncan Aviation's Bob Cornett Named Airframe Manager In Provo, Utah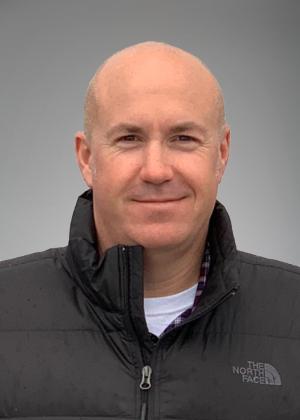 LINCOLN, NEB. — Duncan Aviation is pleased to announce that Bob Cornett has accepted the Aiframe Manager position at the company's full-service facility in Provo, Utah. Cornett joined the Duncan Aviation team in Lincoln, Nebraska, in 1999 as a Line Service Representative, after having performed roughly the same duties in the United States Navy.
Because Cornett earned his Private Pilot's license when he was still in high school, after he got out of the Navy, he wanted a job where he had flight benefits. Prior to coming to Duncan Aviation, Cornett worked briefly for a small FBO and flew as often as he could. He fully understands the passion Duncan Aviation's customers have for flying.
In 2018, Cornett was asked to move to the company's facility in Provo, Utah, and build the location's FBO Services from the ground up. He jumped at the chance and took on the responsibilities as Manager of FBO Services.
Although it was time-consuming work, Cornett welcomed the challenge. He was putting in roughly 60 hours per week, and he credits his team with their success. In January 2021, Cornett added Manager of the Accessories Shop to his responsibilities in addition to managing FBO services.
"Bob brings years of leadership experience and enthusiasm to this new role," says Vice President of Aircraft Services Cobi Lane. "He has a passion for aviation and has demonstrated his dedication to Duncan Aviation's customers during his years with the company. We're confident he'll lead the Airframe teams and continue to provide exemplary service to our customers."
Leaving the FBO team is bittersweet, and Cornett's memories of what it took to build the FBO team from the beginning is something he'll always treasure. He is also looking forward to his new challenge.
"I intend to work with the Airframe Team Leaders and their teams to coordinate resources and ensure that our customers' needs and timeframes are being met," says Cornett. "Throughout every step of my career at Duncan Aviation, I've had the opportunity to work closely with my team members and our customers. Because I relate well to both, I'm eager to support and continue to build the Provo Airframe team so we can continue to provide our customers with the customer service Duncan Aviation is known for. Additionally, we have a great deal of untapped potential on our teams, and I'm excited to work with our amazing Tech Reps and Team Leads to achieve new heights."
Cornett and his wife Jenny just celebrated their 25th anniversary, and they love life in Provo where there's so much to do outdoors. During their years together, they've always had dogs, and Jet and Jersey easily adjusted to their move to Provo 5 years ago. Last November, with heavy hearts, they said goodbye to Jersey, and at 14, Jet is now a relaxed old guy who prefers resting in the sun to running in the mountains. In February, they added a Belgium Malinois, and they named her Marty. Cornett intends to make Marty his running partner as he eases back into his fitness regime.
"We were warned that this breed is high energy, but after years of our mellow, older dogs, we're a little shocked by how energetic she is," says Cornett. "I think she'll be a lot of fun for Jenny and me, though."
About Duncan Aviation
Duncan Aviation is an aircraft service provider supporting the aviation needs of business aircraft operators, government agencies, and other aircraft service providers. Services include major and minor airframe inspections, engine maintenance, major retrofits for cabin and cockpit avionics systems, full paint and interior services, engineering and certification services, fabrication and manufacturing services, and preowned aircraft sales and acquisitions. Duncan Aviation also has international aircraft components solutions experts available 24/7/365 at +1 402.475.4125 who can handle any aircraft system problem with immediate exchanges, rotables, loaners or avionics/instrument/accessory repairs and overhauls. Complete service facilities are located in Battle Creek, Michigan; Lincoln, Nebraska; and Provo, Utah. We also have dozens of other facilities strategically located throughout the United States to provide customers with scheduled regional support and the quickest response possible to avionics, engine and airframe Aircraft On Ground (AOG) situations.
For more information about any of Duncan Aviation's services, call +1 402.475.2611 or visit https://www.DuncanAviation.aero/services