Duncan Aviation's Engineering & Certification Services Releases Two STCs for Honeywell Aerospace FMS NZ 6.1.1 & FANS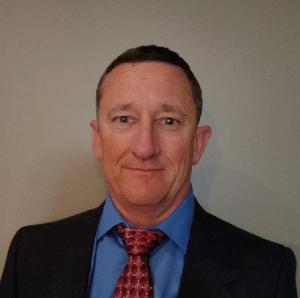 LINCOLN, NEB — Duncan Aviation Engineering & Certification Services is pleased to announce it has revised two Supplemental Type Certificates (STCs): One for the Honeywell Flight Management System (FMS) and the other for Future Air Navigation System (FANS). The revisions to the STCs allow Challenger 601 (CL-601-3A/R variant) owner/operators to upgrade their existing NZ-2010 FMS to version 6.1.1.
"The upgrade to the 6.1.1 software will take care of the FANS latency issue. The new software includes a message latency monitor to detect old Controller-Pilot Data Link Communication (CPDLC) messages that may no longer apply. Prior to the software fix, Air Traffic Control (ATC) could send a pilot a message, and it was possible for that message to get lost or delayed. If the pilot later received the outdated CPDLC message that said to climb to a different altitude but didn't realize it was several hours old, the change in altitude could have devastating consequences. With this updated software, pilots will now be notified if the message is out of date," says Duncan Aviation Certification Coordinator Russ Kromberg.
Please contact members of the Duncan Aviation Avionics Sales team for information about upgrading aircraft that were previously equipped with the Honeywell NZ-2000 FMS.
About Duncan Aviation
Duncan Aviation is an aircraft service provider supporting the aviation needs of business aircraft operators, government agencies, and other aircraft service providers. Services include major and minor airframe inspections, engine maintenance, major retrofits for cabin and cockpit avionics systems, full paint and interior services, engineering and certification services, fabrication and manufacturing services, and preowned aircraft sales and acquisitions. Duncan Aviation also has international aircraft components solutions experts available 24/7/365 at +1 402.475.4125 who can handle any aircraft system problem with immediate exchanges, rotables, loaners or avionics/instrument/accessory repairs and overhauls. Complete service facilities are located in Battle Creek, Michigan; Lincoln, Nebraska; and Provo, Utah. We also have dozens of other facilities strategically located throughout the United States to provide customers with scheduled regional support and the quickest response possible to avionics, engine and airframe Aircraft On Ground (AOG) situations.
For more information about any of Duncan Aviation's services, call +1 402.475.2611 or visit https://www.DuncanAviation.aero/services