Duncan Aviation's Jason Thuman Named Kansas City Satellite Shop Manager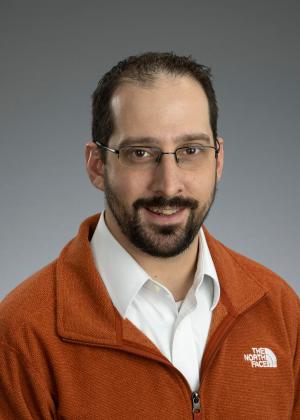 LINCOLN, NEB — Duncan Aviation is pleased to announce that Jason Thuman has accepted the position of manager at the company's Satellite Shop in Kansas City, Missouri. He'll transition from Duncan Aviation's full-service facility in Lincoln, Nebraska, to the Satellite Shop in Kansas City by January 4, 2021.
Manager of Satellite Operations Matt Nelson is delighted that Thuman accepted the position in Kansas City.
"Jason is an experienced technician and a competent leader who does what he says he's going to do. I'm confident that he has the right attitude and ability to lead the team at the Kansas City Shop. Together, they'll implement his vision as he grows the shop to better serve Duncan Aviation customers in the area," said Nelson.
In addition to 14 years of experience performing avionics installations at Duncan Aviation, Thuman has an Associates in Applied Science and Advanced Electronics and Avionics from Westwood College in Broomfield, Colorado. In March 2021, he'll graduate from Bellevue University in Bellevue, Nebraska, with his Bachelor's Degree in Business Management and Leadership. Before starting work on his Master's Degree in Organizational Leadership in July 2021, Thuman plans to take his oral and practical exams for his Airframe and Powerplant (A&P) license.
Thuman has always been drawn to electronics, stereos and consumer theater systems, and when he was still in high school, he developed an interest in aviation.
"I'm fortunate to have a career that lets me work on all of the things I'm passionate about. I get to help Duncan Aviation's customers achieve the ambience they want in their aircraft by rewiring aircraft and installing cockpit avionics, lighting, and Cabin Management Systems (CMSes)," says Thuman.
Thuman is also excited about cabin modifications, and he's hoping to expand the capabilities at the Kansas City Satellite Shop to include more of that kind of work.
"In Kansas City, we're close enough to the full-service Duncan Aviation facility in Lincoln to engage in cooperative projects to meet the needs of all of our customers," says Thuman. "My plan is to continue providing the excellent avionics service that the Kansas City shop is known for and grow our team to expand our capabilities and services."
Originally from North Platte, Nebraska, Thuman and his wife Lucia have two sons: Axton (8) and Zander (3). In his rare spare time, Thuman focuses his technical expertise on his own home-theater setup. He also loves golf and has had the same partner in the same golf league for the last 10 years. Thuman admits that one of the things he'll miss most about Lincoln is the Duncan Aviation golf league at Crooked Creek.
About Duncan Aviation
Duncan Aviation is an aircraft service provider supporting the aviation needs of business aircraft operators, government agencies, and other aircraft service providers. Services include major and minor airframe inspections, engine maintenance, major retrofits for cabin and cockpit avionics systems, full paint and interior services, engineering and certification services, fabrication and manufacturing services, and preowned aircraft sales and acquisitions. Duncan Aviation also has international aircraft components solutions experts available 24/7/365 at +1 402.475.4125 who can handle any aircraft system problem with immediate exchanges, rotables, loaners or avionics/instrument/accessory repairs and overhauls. Complete service facilities are located in Battle Creek, Michigan; Lincoln, Nebraska; and Provo, Utah. We also have dozens of other facilities strategically located throughout the United States to provide customers with scheduled regional support and the quickest response possible to avionics, engine and airframe Aircraft On Ground (AOG) situations.
For more information about any of Duncan Aviation's services, call +1 402.475.2611 or visit https://www.DuncanAviation.aero/services