Duncan Aviation's Pete Marte Now Manages White Plains/Oxford Satellite Avionics Shops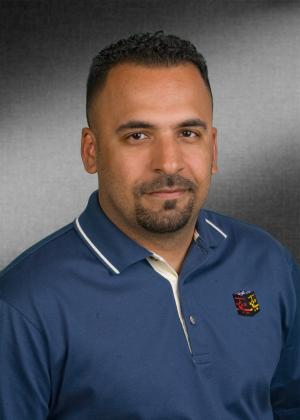 LINCOLN, NEB — Duncan Aviation is pleased to announce that Pete Marte has accepted the position as manager of the company's Satellite Avionics Shops in White Plains, New York, and Oxford, Connecticut.
"We have an extremely capable leader, a creative problem-solver and a long-time team member in Pete. He's ready to move into the position at the helm in White Plains and Oxford," says Manager of Satellite Operations Matt Nelson. "Our customers in the area have known him for many years, and they trust him."
Marte divides his time primarily between the White Plains and Oxford, and he and his team also routinely work at customers' hangars on many airports in the area, including Bradley, Bridgeport and Danbury in Connecticut, and Duchess County and Stewart in New York.
"We've been performing avionics line maintenance, inspections, troubleshooting, wire connector repair, small and minor installations. We had been doing some ADS-B installation, even after the mandate deadline, but at the moment, ownwer/operators are lying low," says Marte. "We're in the heart of the worst of the outbreak of the coronavirus in the country, and everyone here is aware of that."
Marte explains that planes are at the airports and hangars are full. Even the folks who manage them are home, and they're staying put; however, they're still asking Marte and his team to get work done while their aircraft are down.
"All we need is access to the aircraft," said Marte. "We can take it from there—no need for face-to-face contact."
In addition to the avionics repairs and installations, Marte and his team will soon have a disinfectant unit that lets all the three main Duncan Aviation facilities in Battle Creek, Michigan, Lincoln, Nebraska and Provo, Utah, along with most of our 28 Satellite Shops around the country, disinfect aircraft interiors with an EPA-approved, hospital-grade disinfectant. Marte and his team will be trained on these units as soon as they receive them.
Marte began his aviation career in the United States Navy in 1998 as an avionics technician working on P-3 Orion aircraft in Pensacola, Florida. After a promotion tacked on an additional year, Marte was honorably discharged after serving five years in the Navy. In 2003, he joined the Duncan Aviation team at the Teterboro Satellite Avionics Shop in New, Jersey.
About Duncan Aviation
Duncan Aviation is an aircraft service provider supporting the aviation needs of business aircraft operators, government agencies, and other aircraft service providers. Services include major and minor airframe inspections, engine maintenance, major retrofits for cabin and cockpit avionics systems, full paint and interior services, engineering and certification services, fabrication and manufacturing services, and preowned aircraft sales and acquisitions. Duncan Aviation also has international aircraft components solutions experts available 24/7/365 at +1 402.475.4125 who can handle any aircraft system problem with immediate exchanges, rotables, loaners or avionics/instrument/accessory repairs and overhauls. Complete service facilities are located in Battle Creek, Michigan; Lincoln, Nebraska; and Provo, Utah. We also have dozens of other facilities strategically located throughout the United States to provide customers with scheduled regional support and the quickest response possible to avionics, engine and airframe Aircraft On Ground (AOG) situations.
For more information about any of Duncan Aviation's services, call +1 402.475.2611 or visit https://www.DuncanAviation.aero/services