Duncan Aviation's Provo Design Center Is Making Dreams Come True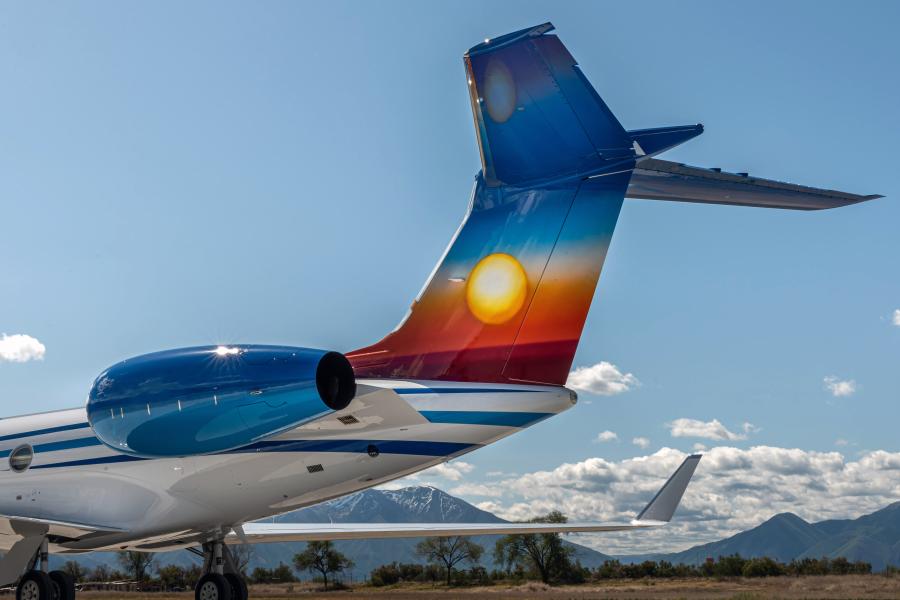 LINCOLN, NEB — Duncan Aviation is proud of the work its Design Center in Provo, Utah, has been completing this year, providing customers unique exterior paint schemes and custom interior refurbishments that meet their every need. Lead Designer Molly Foster joined Duncan Aviation in December 2019 and has been working with customers in Provo to create design solutions that offer the ultimate in comfort, utility and artistry.
"In developing our new Provo Design Center, we worked closely with the architects to create an extension of our other two facilities located in Nebraska and Michigan", says Mary Lee, Senior Lead Designer and Team Lead.
"Molly, our Lead Designer on site in Provo, has excellent attention to detail and expertise, and she quickly works to put our Provo customers at ease to make their experience in planning their completion project inviting and enjoyable."
In addition to her talents, Foster brought three years of aviation experience with her to Duncan Aviation.
One of the first customers that Foster worked with at the Provo Design Center was the owner of a G550 who wanted to update their existing paint scheme.
"The existing scheme had a dated design featuring a palm tree that gave it a Miami Vice look," says Foster. "The new design now has a light-to-dark blue fade on the nose and engines, and the tail features a hand-painted sunset. I cannot give our paint team here in Provo enough credit for how perfectly that intricate design turned out."
Foster is currently working on the details of a large-scale interior refurbishment for a Global Express customer that is due to input into the Provo facility in December. In addition to the new interior, the workscope includes full exterior paint, upgraded flightdeck avionics, and a 20-year inspection that will utilize all of the other capabilities that Provo now has to offer. This is testament that Duncan Aviation's third full-service facility is providing the same range and quality of services available that customers have come to expect in Lincoln, Nebraska, and Battle Creek, Michigan, for the last 64 years.
About Duncan Aviation
Duncan Aviation is an aircraft service provider supporting the aviation needs of business aircraft operators, government agencies, and other aircraft service providers. Services include major and minor airframe inspections, engine maintenance, major retrofits for cabin and cockpit avionics systems, full paint and interior services, engineering and certification services, fabrication and manufacturing services, and preowned aircraft sales and acquisitions. Duncan Aviation also has international aircraft components solutions experts available 24/7/365 at +1 402.475.4125 who can handle any aircraft system problem with immediate exchanges, rotables, loaners or avionics/instrument/accessory repairs and overhauls. Complete service facilities are located in Battle Creek, Michigan; Lincoln, Nebraska; and Provo, Utah. We also have dozens of other facilities strategically located throughout the United States to provide customers with scheduled regional support and the quickest response possible to avionics, engine and airframe Aircraft On Ground (AOG) situations.
For more information about any of Duncan Aviation's services, call +1 402.475.2611 or visit https://www.DuncanAviation.aero/services