Duncan Aviation's Steve Ward Named Dallas/Fort Worth Satellite Shop Manager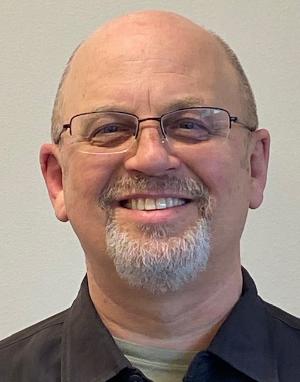 LINCOLN, NEB — Duncan Aviation is pleased to announce that in early January 2021, Steve Ward accepted the position of manager of the company's Satellite Avionics Shop in Dallas, Texas, and of the Avionics Repair Station in Fort Worth. Ward was hired to work at the Dallas Satellite Shop 22 years ago, and he has more than 35 years in the aviation industry. Located at the Dallas Love Airfield, the Dallas Duncan Aviation Satellite is the oldest of the company's 26 Satellite Facilities and workaway stations.
While installing avionics on rotor craft, Ward finished his associates degree in avionics at Alexandria Technical College in Minnesota, and during the next eight years, as he installed equipment on and performed bench work for aircraft for the DEA, he continued his education on the job, earning his A&P license, too.
It was while Ward was working as a contractor, chasing DC-8 cargo planes around the country that he decided although the money was good, he really wanted more stability, a more family-friendly atmosphere and a lot less travel. That's when he heard about the Duncan Aviation Satellite Shop in Dallas, Texas, and he applied.
Retired Manager Kent Beal hired Ward immediately, and Ward has never looked back.
"I'd say Duncan Aviation is unrivaled with regard to the level of knowledge, resources, and experience in business aviation," says Ward. "The family atmosphere was especially appealing to me when I started, and it still is, but the greatest thing about working here is when I have any kind of a problem, all I need is to pick up the phone, and the company has my back."
Ward has also always been impressed that among the many things Duncan Aviation's customers can count on is honesty.
"I am proud to work for a company that values honesty and integrity. I want our customers to be at ease with the information we give them and the work we do for them," says Ward. "I know we all work hard to communicte openly with the DOMs and Chief Pilots, and throughout the company, we strive for on-time and on-budget deliveries."
The shop in Dallas has been busy with line work and some installs, and just like many of Duncan Aviation's Satellite Shops, they work on everything from King Airs to the large corporate aircraft.
"During the ADS-B boom, we performed a whole lot of upgrades, just like everyone else, and since then, we've been working on upgrades to TCAS and various connectivity options," says Ward.
While mounting surveillance equipment on aircraft for the DEA, Ward met his soon-to-be wife and her son. Ward and his wife have now been married for 29 years, and they enjoy spending time with their kids and 2 granddaughters whenever possible.
Duncan Aviation's Manager of Satellite Operations Matt Nelson says, "Steve has been part of our team in the Dallas/Fort Worth metroplex for many years. Steve has the experience and knowledge that our customers expect from us, and we feel that they will be in good hands as we move forward."
About Duncan Aviation
Duncan Aviation is an aircraft service provider supporting the aviation needs of business aircraft operators, government agencies, and other aircraft service providers. Services include major and minor airframe inspections, engine maintenance, major retrofits for cabin and cockpit avionics systems, full paint and interior services, engineering and certification services, fabrication and manufacturing services, and preowned aircraft sales and acquisitions. Duncan Aviation also has international aircraft components solutions experts available 24/7/365 at +1 402.475.4125 who can handle any aircraft system problem with immediate exchanges, rotables, loaners or avionics/instrument/accessory repairs and overhauls. Complete service facilities are located in Battle Creek, Michigan; Lincoln, Nebraska; and Provo, Utah. We also have dozens of other facilities strategically located throughout the United States to provide customers with scheduled regional support and the quickest response possible to avionics, engine and airframe Aircraft On Ground (AOG) situations.
For more information about any of Duncan Aviation's services, call +1 402.475.2611 or visit https://www.DuncanAviation.aero/services