Duncan Aviation's Terry Stehlik Named Program Manager of Government & Special Programs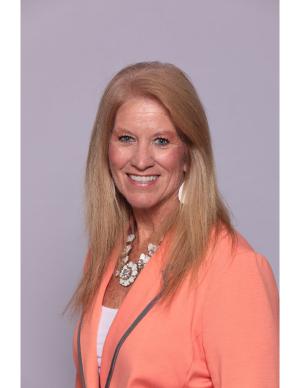 LINCOLN, NEB. — Duncan Aviation is pleased to announce that Terry Stehlik has accepted the position of Program Manager for Government & Special Programs at the company's full-service facility in Lincoln, Nebraska. Stehlik knows Duncan Aviation and its customers quite well as she's recently celebrated her 26th anniversary at the company.
In this new position, Stehlik will start by managing a multi-year contract for a large fleet of aircraft.
"In this position, I'll serve as the primary point of contact between the customer and our internal team to ensure the program expectations and metrics are met. Providing our customers with a single point of contact who coordinates communication among the production teams lets customers focus on their aircraft instead of having to remember who they dealt with in which shop," says Stehlik. "Additionally, it's my responsibility to ensure that we stay in compliance with Federal Acquisition Regulations and Defense Federal Acquisition Regulations on every project."
These acquisition regulations are related to government procurement in the United States and refer to contracts issued by the United States Military and NASA, as well as by US civilian federal agencies.
For the last 14 years, she's worked as a Government Contracts Manager and Facility Security Officer, so Stehlik knows the issues that face Government & Special Programs pretty well already.
"We're pleased Terry has accepted this new opportunity. Her background in Government programs, along with her great interpersonal savvy, organizational skills, and strong customer service will serve her well in this new position," says Manager of Government & Special Programs Dave Shipperbottom.
Having started her career at Duncan Aviation in 1996 as a credit analyst in Accounts Receivable, Stehlik spent 12 years working primarily with aviation industry Original Equipment Manufacturers (OEMs). After she moved to the Government & Special Programs office in 2008, she gained a great deal of knowledge about the workings of Government contracts and Department of Defense security requirements so the learning curve for this new position won't be quite as steep.
When Stehlik has free time, she enjoys doing anything outdoors, including golfing, gardening, and competing in adventure races. She has two grown children who are married, and she has a two-and-a-half-year-old granddaughter who lives in Michigan.
"I'm excited about this opportunity because I get to work directly with customers again," says Stehlik. "I'm looking forward to talking to potential customers and vendors and sharing Duncan Aviation's many capabilities. Taking ownership of projects from start to finish is personally rewarding, and I learn from each and every project."
About Duncan Aviation
Duncan Aviation is an aircraft service provider supporting the aviation needs of business aircraft operators, government agencies, and other aircraft service providers. Services include major and minor airframe inspections, engine maintenance, major retrofits for cabin and cockpit avionics systems, full paint and interior services, engineering and certification services, fabrication and manufacturing services, and preowned aircraft sales and acquisitions. Duncan Aviation also has international aircraft components solutions experts available 24/7/365 at +1 402.475.4125 who can handle any aircraft system problem with immediate exchanges, rotables, loaners or avionics/instrument/accessory repairs and overhauls. Complete service facilities are located in Battle Creek, Michigan; Lincoln, Nebraska; and Provo, Utah. We also have dozens of other facilities strategically located throughout the United States to provide customers with scheduled regional support and the quickest response possible to avionics, engine and airframe Aircraft On Ground (AOG) situations.
For more information about any of Duncan Aviation's services, call +1 402.475.2611 or visit https://www.DuncanAviation.aero/services