Duncan Aviation Sets Up Shop At Nashville International Airport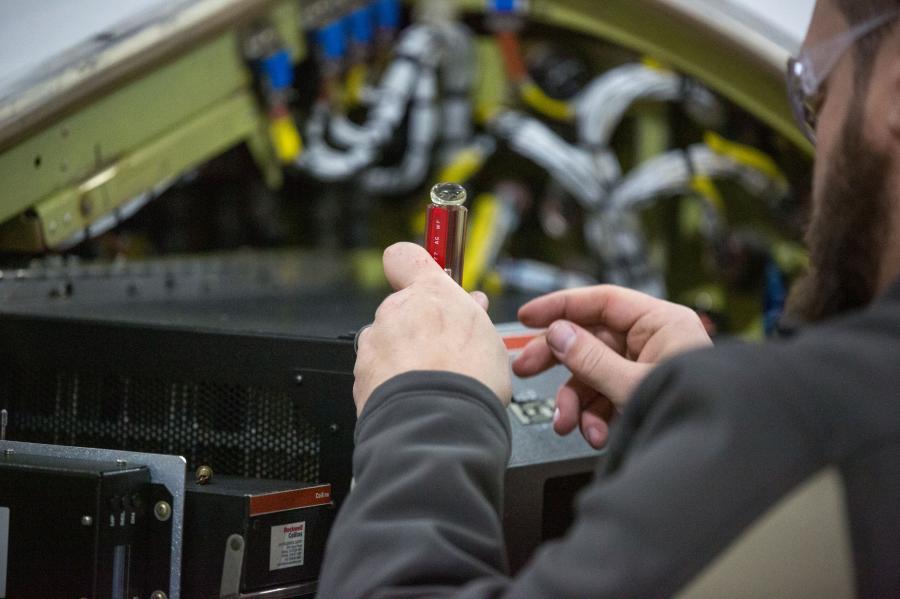 LINCOLN, NEB. — Duncan Aviation is excited to announce it received FAA authorization to expand its Satellite network with its newest Satellite Repair Station in Nashville, Tennessee.
Director of Maintenance Nicholas Weaver is pleased with the announcement. "Duncan Aviation on the field is going to be a major asset to not only our company but to all the other operators located here," he says. "Having support so close is going to allow us to minimize downtime and keep these aircraft operating 24/7. I no longer have to factor in travel time or fees when faced with an issue we need support with, and that is something everyone struggles with. I look forward to working with Duncan Aviation and want to say, 'Welcome to BNA!'"
Engine Service Sales Representative Joe Tulowitzki has visited customers in the Nashville area for the last 10 years, and he has listened as they expressed their needs.
"Consistently, they talked about how we could make a difference in the area," said Tulowitzki. "The piece of the puzzle that was missing for them was a good source for avionics repairs and installation work. We put together a Town Hall meeting and asked our customers for their input."
Duncan Aviation's other closest Satellites are located in St. Louis, Missouri, which is 315 miles away from Nashville, and in Atlanta, Georgia, which is 250+ miles away. The new Duncan Aviation Satellite at Nashville International Airport (BNA) will have location going for it. "It's in close proximity to many cities, including Memphis, Knoxville, and Chattanooga, Tennessee; Louisville, Kentucky; and Birmingham and Huntsville, Alabama. We're opening here because we listened to our customers and know we are filling a void in the avionics repairs, services, and installations in the area," adds Tulowitzki.
Crew Leader Joe Vittling spent nearly five years working with Duncan Aviation's Satellite customers in Southern California, and he's happy to be connecting with customers in Nashville.
"I started up Nashville alongside the Manager of the Duncan Aviation Satellite Shop in St. Louis, Ed Reeve. I'm looking forward to bringing the quality and service Duncan Aviation is known for to the middle-Tennessee area," says Vittling. "There has always been a lack of avionics support for business jets in this area, so I'm excited about the opportunity to meet the customers and grow our services here."
The contact information for Duncan Aviation's newest Satellite is:
Duncan Aviation Nashville
603 Hangar Lane
Hangar 18
Nashville, Tennessee 37217
Phone: +1 615.953.7202
About Duncan Aviation
Duncan Aviation is an aircraft service provider supporting the aviation needs of business aircraft operators, government agencies, and other aircraft service providers. Services include major and minor airframe inspections, engine maintenance, major retrofits for cabin and cockpit avionics systems, full paint and interior services, engineering and certification services, fabrication and manufacturing services, and preowned aircraft sales and acquisitions. Duncan Aviation also has international aircraft components solutions experts available 24/7/365 at +1 402.475.4125 who can handle any aircraft system problem with immediate exchanges, rotables, loaners or avionics/instrument/accessory repairs and overhauls. Complete service facilities are located in Battle Creek, Michigan; Lincoln, Nebraska; and Provo, Utah. We also have dozens of other facilities strategically located throughout the United States to provide customers with scheduled regional support and the quickest response possible to avionics, engine and airframe Aircraft On Ground (AOG) situations.
For more information about any of Duncan Aviation's services, call +1 402.475.2611 or visit https://www.DuncanAviation.aero/services