Duncan Aviation Team Lead Logan McCabe to Run New DC-Based Satellite Repair Station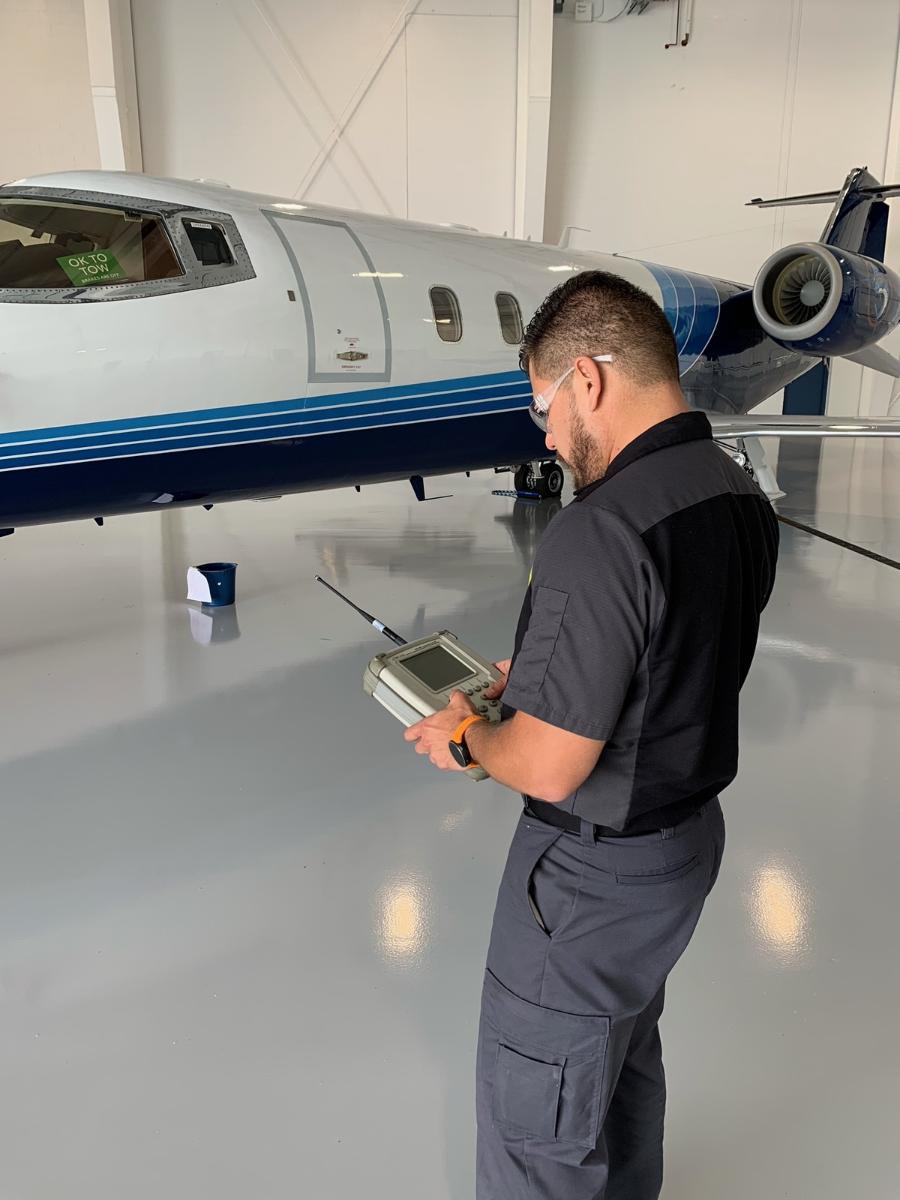 LINCOLN, NEB — Duncan Aviation is pleased to announce that Logan McCabe will lead the team at the company's newest Satellite Repair Station in the Washington, DC, area. McCabe will join the new shop in Chantilly Air's newly completed Jet Center in Virginia in mid-July.
"I'll be working directly with customers and building relationships in addition to completing avionics system installations and service work," says McCabe. "I'll do whatever it takes to keep the new shop growing and humming along. It's a gorgeous new facility, and I'm excited to have the opportunity to grow with a new Duncan Aviation Satellite Shop."
After earning his Bachelor's Degree in Business Management at Florida Atlantic University, McCabe began working as an installations specialist at Duncan Aviation's Satellite Shop in Fort Lauderdale, Florida. From there, he joined the team at the Duncan Aviation Satellite Shop in Austin, Texas, as the crew leader.
Duncan Aviation and Chantilly Air have been meeting the needs of business aviation customers for decades, and this latest endeavor will offer complementary services to maintenance and avionics customers in and around the Manassas Regional Airport (HEF) in Northern Virginia.
Located roughly 30 miles from downtown Washington, DC, Chantilly Air's new FBO adds 60,000 square feet of hangar space along with a state-of-the-art FBO that includes:
Conference rooms
Pilot lounge with private snooze rooms
Crew fitness center and private shower facilities
VIP waiting and screening area
Rentable office space
Go Rentals onsite
Manager of Satellite Operations Matt Nelson says Duncan Aviation started serving customers in the Mid-Atlantic region at the new Satellite Shop in Manassas in April of this year.
"We are tremendously excited to have a presence in this region and honored to be housed in this new facility. Our relationship with Chantilly Air allows both companies to build our brands and create a strong, local presence," says Matt Nelson. "With Logan and all of the other team members pitching in to get things done, the new shop will thrive."
The original concept of placing Duncan Aviation's experienced, talented avionics technicians closer to customers hasn't changed, and neither has the desire to place Duncan Aviation's Satellites in facilities owned and operated by reliable and esteemed aviation companies like Chantilly Air, which has been providing maintenance, fueling, and charter-management services for nearly 30 years.
Satellite Shops are supported by the full-service Duncan Aviation Avionics & Instrument Shop at its headquarters in Lincoln, Nebraska. The Satellites, including this newest station in the Chantilly Air hangar, will inspect, install, troubleshoot, service, and repair virtually every type of equipment business aircraft have aboard.
McCabe and his wife Katelyn have been married for 6 years, and they have three children: Hayden (6), Dean (4), and Emmett (1). They're excited about their move to Virginia because the McCabe's have family nearby, so their kids will be near their cousins. They're also looking forward to visiting all the museums in the area, taking trips to the beach, and going to the zoo.
"I'm proud to work for Duncan Aviation," says McCabe. "Everyone who comes to us knows they're going to get quality and professionalism. It's a great company in a great industry, and I love being a part of it."
About Chantilly Air, Inc.
Chantilly Air is one of the largest and most established aviation service providers based in the DC Metro Area. Chantilly Air provides a range of aviation asset management services including Aircraft Maintenance, Charter, Management, Storage and FBO facilities.
Chantilly Air's dedication to safety is reflected by being a Wyvern Wingman-rated and International Standard for Business Aircraft Operation (IS-BAO) Stage 3 registered operator. In addition, Chantilly Air's maintenance personnel have earned the FAA Diamond Award due to their excellent safety record, superior equipment and processes and strict adherence to best industry practices.
For more information, please visit the website at www.chantillyair.com or call 1.800.720.JETS (5378). Follow on LinkedIn and Twitter!
About Duncan Aviation
Duncan Aviation is an aircraft service provider supporting the aviation needs of business aircraft operators, government agencies, and other aircraft service providers. Services include major and minor airframe inspections, engine maintenance, major retrofits for cabin and cockpit avionics systems, full paint and interior services, engineering and certification services, fabrication and manufacturing services, and preowned aircraft sales and acquisitions. Duncan Aviation also has international aircraft components solutions experts available 24/7/365 at +1 402.475.4125 who can handle any aircraft system problem with immediate exchanges, rotables, loaners or avionics/instrument/accessory repairs and overhauls. Complete service facilities are located in Battle Creek, Michigan; Lincoln, Nebraska; and Provo, Utah. We also have dozens of other facilities strategically located throughout the United States to provide customers with scheduled regional support and the quickest response possible to avionics, engine and airframe Aircraft On Ground (AOG) situations.
For more information about any of Duncan Aviation's services, call +1 402.475.2611 or visit https://www.DuncanAviation.aero/services