Duncan Aviation Welcomes Director & Associate General Counsel Kramer L. Lyons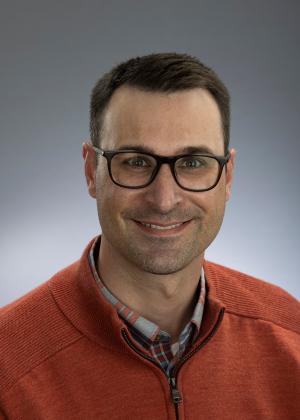 LINCOLN, NEB. — Duncan Aviation is pleased to welcome a new member to its Senior Management Team, Director and Associate General Counsel Kramer L. Lyons. As Associate General Counsel, Lyons negotiates contracts with OEMs and vendors, assists with personnel matters, provides assistance with Aircraft Sales transactions, and handles real estate leases for Duncan Aviation's facilities. He's also an officer who provides legal advice and assistance to the Duncan Aviation Board of Directions, Board of Advisors, Duncan family shareholders, Senior Management Team, department managers, and other company employees regarding the company's business and legal matters.
Prior to joining Duncan Aviation, Lyons was an attorney with the Lincoln-based law firm O'Neil Heinrich, where he focused on general corporate law, business and commercial transactions, mergers and acquisitions, and construction law.
"I wasn't necessarily looking for a career change, but several people I know here at Duncan Aviation encouraged me to consider the position," says Lyons. "The opportunity to be part of the team at a company with Duncan Aviation's reputation and get more involved in the business side of matters was appealing. Going in-house felt like a good fit, and despite the steep learning curve and the overwhelming number of aviation-specific acronyms, I'm excited to focus on one client and be involved in high-level business decisions."
After earning his undergraduate degree in Economics from Hastings College in Hastings, Nebraska, Lyons attended the University of Nebraska College of Law.
"We are pleased that Kramer has joined the Duncan Aviation legal team," says Vice President and General Counsel Thomas B. Fischer. "The areas of his focus while in private practice will translate well into the nature and scope of the legal issues we see."
Although Lyons met his wife Jamie on a golf course in Hastings when they were in 9th grade, the two didn't start dating until they were both in college. The Lyons' have two children: Charlotte (4) and Henry (2). In their spare time, the family enjoys visiting zoos and state parks and spending summer days in the pool. Lyons is an avid golfer and enjoys hunting and fishing. He occasionally finds time to sneak out with friends to catch a local dirt track race.
Lyons had always heard of Duncan Aviation's reputation as a great place to work with highly skilled employees, and in the short time he's spent at the company so far, he's found few surprises in that regard.
"Although the scope of the facilities is greater than I had thought, I'm impressed at how capable our team members here are," said Lyons. "The men and women I've met can really hold their own; there are a lot of really intelligent people with many years of experience and knowledge here who are caring for our customers, and they're helping me as I learn the specifics of the business aviation industry."
About Duncan Aviation
Duncan Aviation is an aircraft service provider supporting the aviation needs of business aircraft operators, government agencies, and other aircraft service providers. Services include major and minor airframe inspections, engine maintenance, major retrofits for cabin and cockpit avionics systems, full paint and interior services, engineering and certification services, fabrication and manufacturing services, and preowned aircraft sales and acquisitions. Duncan Aviation also has international aircraft components solutions experts available 24/7/365 at +1 402.475.4125 who can handle any aircraft system problem with immediate exchanges, rotables, loaners or avionics/instrument/accessory repairs and overhauls. Complete service facilities are located in Battle Creek, Michigan; Lincoln, Nebraska; and Provo, Utah. We also have dozens of other facilities strategically located throughout the United States to provide customers with scheduled regional support and the quickest response possible to avionics, engine and airframe Aircraft On Ground (AOG) situations.
For more information about any of Duncan Aviation's services, call +1 402.475.2611 or visit https://www.DuncanAviation.aero/services