Duncan Aviation Welcomes Director of Production Cobi Lane in Provo, Utah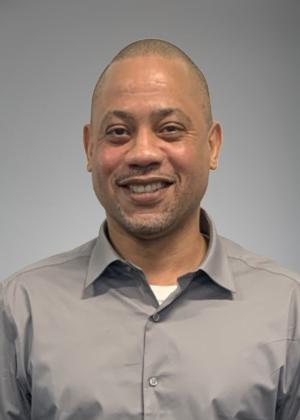 LINCOLN, NEB — Duncan Aviation is pleased to welcome Cobi Lane as its new Director of Production Operations in Provo, Utah. Lane will be responsible for leading the Airframe, Engine and Modifications production areas at Duncan Aviation's newest full-service facility.
"I'm confident that under Cobi's leadership our Airframe, Engine and Modifications business will continue to grow and flourish," says Executive VP and COO of Duncan Aviation's Provo facility Chad Doehring. "We are excited that Cobi has joined the team here in Provo, and we know he'll serve our customers well."
Lane brings a wealth of knowledge and experience to this new position, having worked as a Tech 2 Mechanic, Senior Tech, Mechanical Team Leader, Shift Leader, Service Team Manager, Operations Manager, and Director of Customer Service over the last 21 years. Prior to beginning his career in the business aviation industry, Lane served in the United States Air Force for seven years and worked on maintenance for the KC-135R model tanker.
"I'm looking forward to using my relationship-building skills as I meet with fellow team members, learn the various teams, and get started working with our customers," says Lane. "I'm also looking forward to getting to work and executing on behalf of Duncan Aviation and its customers so we can continue being the best of the best."
In addition to his myriad work experience, Lane also earned a Bachelor's Degree in Professional Aeronautics from Embry-Riddle Aeronautical University in Daytona Beach, Florida, and he subsequently earned his Airframe and Powerplant licenses.
After settling into their new home in Utah, Lane and his wife Tiffany look forward to spending time with their children and family. Although transitioning to a new job in a new state and moving into a new home are a bit demanding, Lane is looking forward to settling in so he can again fish, work out and go bowling.
About Duncan Aviation
Duncan Aviation is an aircraft service provider supporting the aviation needs of business aircraft operators, government agencies, and other aircraft service providers. Services include major and minor airframe inspections, engine maintenance, major retrofits for cabin and cockpit avionics systems, full paint and interior services, engineering and certification services, fabrication and manufacturing services, and preowned aircraft sales and acquisitions. Duncan Aviation also has international aircraft components solutions experts available 24/7/365 at +1 402.475.4125 who can handle any aircraft system problem with immediate exchanges, rotables, loaners or avionics/instrument/accessory repairs and overhauls. Complete service facilities are located in Battle Creek, Michigan; Lincoln, Nebraska; and Provo, Utah. We also have dozens of other facilities strategically located throughout the United States to provide customers with scheduled regional support and the quickest response possible to avionics, engine and airframe Aircraft On Ground (AOG) situations.
For more information about any of Duncan Aviation's services, call +1 402.475.2611 or visit https://www.DuncanAviation.aero/services