Engine Assurance Program (EAP) awards Duncan Aviation 20 TFE731 engines for MPI and CZI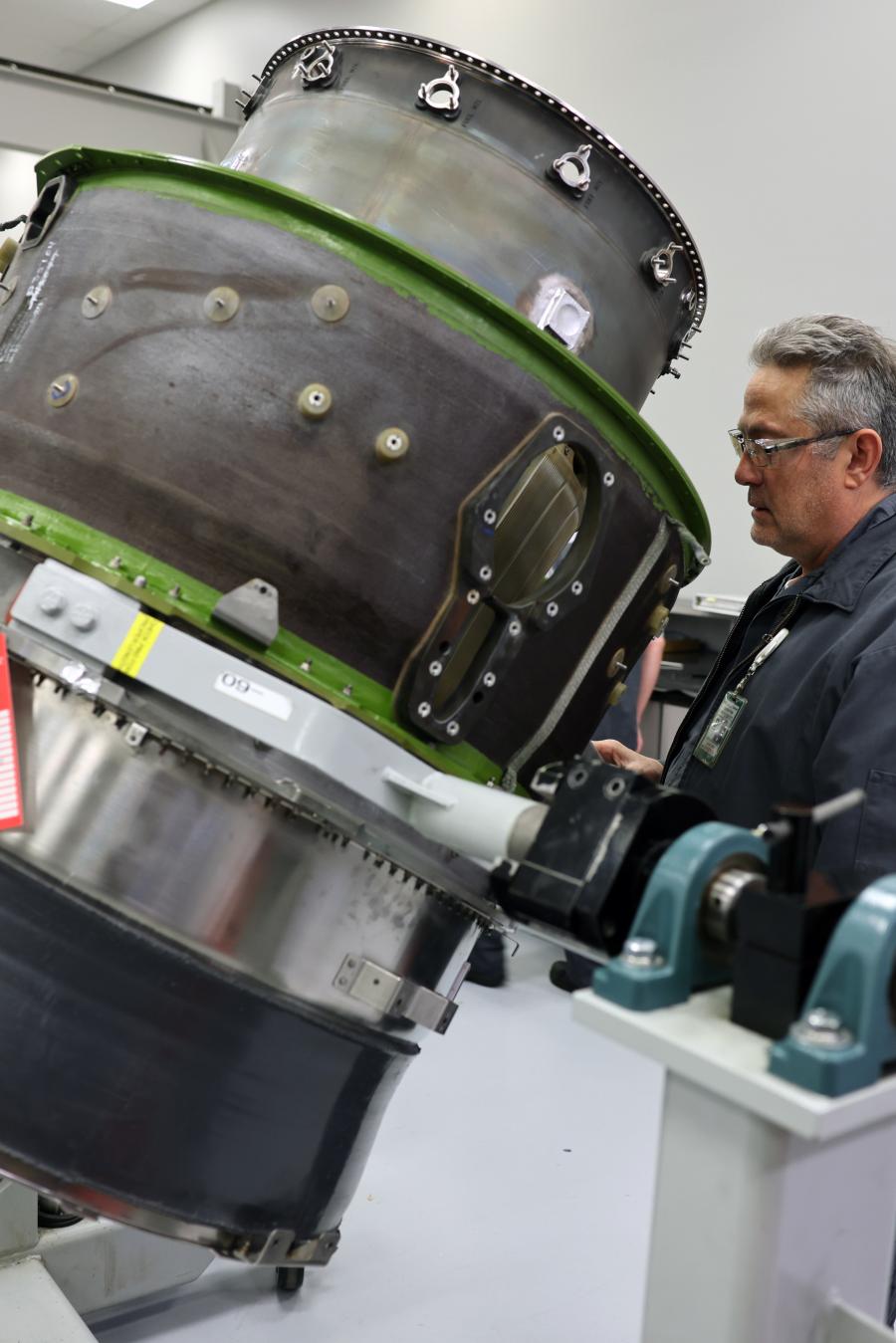 Dallas, Texas / July 6, 2022 – Engine Assurance Program (EAP), the high-quality hourly maintenance program for operators of Honeywell, General Electric, Rolls-Royce and Pratt & Whitney engines, has agreed to send 20 TFE731 engines to Duncan Aviation for MPI, CZI and unscheduled events over the next 12 months.
EAP's hourly engine maintenance program covers scheduled and unscheduled maintenance, including life-limited parts, LRUs, R&R, shipping, rentals, line maintenance, trend monitoring and catastrophic coverage while boasting a 99.99 percent dispatch reliability rate. EAP supports all variants of the TFE731 engine and their APUs which power many of today's most popular business jets.
"EAP and Duncan Aviation have worked closely for several years, and we have had four engines through Duncan Aviation's shop in the last 30 days for scheduled and unscheduled events. This partnership is providing great results for clients, so we have agreed to send Duncan Aviation 20 TFE731 engines over the next 12 months for their respective shop visits," said Sean Lynch, EAP program coordinator.
Duncan Aviation is a Honeywell-authorized TFE731 Line/Major/Heavy Level service provider with a Honeywell certified 20,000-lb., thrust-class turbofan engine test cell and state-of-the-art control room housed in its modern 20,000-square-foot turbine engine facility in Lincoln, Nebraska.
"Our relationship with EAP has organically grown over the years. This has greatly benefited both companies as well as aircraft owners. Over that timeframe, we have developed a good understanding of EAP's company values and how well they align with our own values. As a Honeywell-authorized facility we utilize parts authorized or provided through the OEM. This is the same quality expectation that EAP has for its customers," stated Ryan Huss, Duncan Aviation VP of Sales.
"We're aligned both technically and culturally," added Lynch. "We don't just take care of engines; we take care of people. Duncan Aviation shares this same customer-centric philosophy, which is why we're excited to bring this partnership to customers. They'll provide the high-quality product that we expect for our clients and great service."
In addition to dispatch reliability, EAP provides customers with increased residual value of their aircraft, enhanced customer service and meaningful cost savings.
About EAP
The Engine Assurance Program (EAP) is the high-quality alternative to traditional hourly engine maintenance programs. It provides an affordable option delivered with expert customer service for operators of:
Honeywell

TFE731-2

Lear 31
Falcon 10
Lear 35

Honeywell

TFE731-3

Falcon 50
Hawker 700
Astra 1125/SP
Citation III/VI
Lear 55

Honeywell

TFE731-4

Falcon 50-4
Citation VII

Honeywell

TFE731-5

Falcon 900B/C
Falcon 20-5
Hawker 800A/XP Hawker 850XP

Honeywell

TFE731-20

Lear 40/XR
Lear 45/XR

Honeywell

TFE731-40

Astra SPX

Falcon 50EX

Gulfstream G100 Gulfstream G150

Honeywell

TFE731-50R

Falcon 900XP

Honeywell

TFE731-60

Falcon 900EX/LX

Pratt & Whitney

PW305 A/B

Lear 60/XR
Hawker 1000

Pratt & Whitney

JT15D-4

Citation II/SII

Pratt & Whitney

JT15D-5

Beechjet 400

Citation V

Rolls-Royce

AE3007C/C1

Citation X

Rolls-Royce

AE3007A1E

Legacy 600

Rolls-Royce

Tay 611-8

Gulfstream GIV/SP

General Electric

CF34-3A/-3A1/3A2

Challenger 601 1A/3A/ 3R
Using EAP's oversight, the engines can be operated more economically. EAP is headquartered in Dallas, Texas.
For more information, contact Sean Lynch at info@eap.aero or +1.214.350.0877 or visit www.eap.aero.
About Duncan Aviation
Duncan Aviation is an aircraft service provider supporting the aviation needs of business aircraft operators, government agencies, and other aircraft service providers. Services include major and minor airframe inspections, engine maintenance, major retrofits for cabin and cockpit avionics systems, full paint and interior services, engineering and certification services, fabrication and manufacturing services, and preowned aircraft sales and acquisitions. Duncan Aviation also has international aircraft components solutions experts available 24/7/365 at +1 402.475.4125 who can handle any aircraft system problem with immediate exchanges, rotables, loaners or avionics/instrument/accessory repairs and overhauls. Complete service facilities are located in Battle Creek, Michigan; Lincoln, Nebraska; and Provo, Utah. We also have dozens of other facilities strategically located throughout the United States to provide customers with scheduled regional support and the quickest response possible to avionics, engine and airframe Aircraft On Ground (AOG) situations.
For more information about any of Duncan Aviation's services, call +1 402.475.2611 or visit https://www.DuncanAviation.aero/services