Phil Suglia Named VP of Modifications and Completions for Duncan Aviation's Provo Facility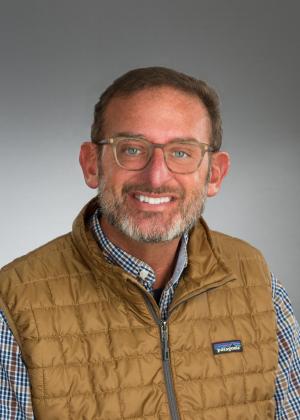 LINCOLN, NEB. — Duncan Aviation takes great pleasure in announcing that Phil Suglia is the new Vice President of Modifications and Completions at the company's full-service facility in Provo, Utah. In this new role, Suglia will be responsible for the Interior, Avionics Install, and Avionics Line teams in Provo, in addition to serving on the company's Senior Management Team.
Suglia was previously located at Duncan Aviation's facility in Battle Creek, Michigan, where he was responsible for Duncan Aviation Regional Managers located throughout the world. Hired as a Line Services Rep in February 2000, Suglia has spent the last nearly 23 years of his career managing various teams and building a culture of quality and trust among Duncan Aviation team members and its clients in order to deliver the highest level of customer service and safety in the industry.
"As my own career has grown at Duncan Aviation, I've focused on encouraging team members to engage in both critical and creative thinking in order to resolve issues, and I've enjoyed supporting their personal and professional growth," says Suglia. "I'm looking forward to promoting and building the Duncan Aviation culture among our newer team members here at the Provo facility. We also have a great opportunity to strengthen relationships among the team members, focusing on the core values that have made Duncan Aviation so great, and also continuing to build the company's reputation and customer base in the area and in the Western United States."
After joining Duncan Aviation's Line Services department, Suglia completed his Bachelor of Business Administration-Advertising at Western Michigan University in 2003. He managed the FBO Line Services in Battle Creek and Kalamazoo for several years before taking on the role of Sales Manager at the Battle Creek location in 2009.
"Phil strongly believes in promoting teamwork, and one of the things he has enjoyed most about his more than two decades at Duncan Aviation is the relationships he's built with team members, vendors, and customers," says Executive VP/COO Chad Doehring. "I am confident that our Interior and Avionics teams will flourish under Phil's capable leadership, and I know our customers will welcome his knowledge and experience."
In his spare time, Suglia has served on various community and industry boards, including the Greater Kalamazoo/Battle Creek United Way Cabinet, as the Committee Chair of the NBAA Workforce Development Subcommittee, on the NBAA Maintenance Committee, and on both the Collins Aerospace and Gogo Business Dealer Advisory Boards.
Although Suglia is aware of all the outdoor activities available in Utah, he's focused right now on relocating from Michigan to Utah. Once accomplished, he'd like to take some time to explore all that Salt Lake City has to offer, including the live music scene, theatres, restaurants, and museums.
About Duncan Aviation
Duncan Aviation is an aircraft service provider supporting the aviation needs of business aircraft operators, government agencies, and other aircraft service providers. Services include major and minor airframe inspections, engine maintenance, major retrofits for cabin and cockpit avionics systems, full paint and interior services, engineering and certification services, fabrication and manufacturing services, and preowned aircraft sales and acquisitions. Duncan Aviation also has international aircraft components solutions experts available 24/7/365 at +1 402.475.4125 who can handle any aircraft system problem with immediate exchanges, rotables, loaners or avionics/instrument/accessory repairs and overhauls. Complete service facilities are located in Battle Creek, Michigan; Lincoln, Nebraska; and Provo, Utah. We also have dozens of other facilities strategically located throughout the United States to provide customers with scheduled regional support and the quickest response possible to avionics, engine and airframe Aircraft On Ground (AOG) situations.
For more information about any of Duncan Aviation's services, call +1 402.475.2611 or visit https://www.DuncanAviation.aero/services