«Spring 2007
Message From Chairman Robert Duncan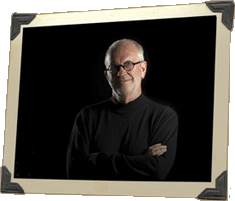 In the last Duncan Debrief I spoke a great deal about how my family and my Duncan Aviation family are virtually indistinguishable to me. Families do many things together, they work, play, learn and grow together. They also help each other and share traditions. They often extend out through their growth and become more inclusive. We've all had friends who were so close they were like family. At Duncan Aviation, many friends who become like family are first called customers.
All these family qualities are found within Duncan Aviation. Because Duncan Aviation's family atmosphere developed naturally over time, employees feel a true sense of togetherness and caring. At Duncan Aviation we have cookouts, appreciation dinners, holiday dinners, and annual summer (picnic) family outing and celebrations of all kinds, many generated from within individual departments. We are concerned about everyone's health and fitness and promote internal sporting events. The people who make up Duncan Aviation display a true sense of togetherness because of these values and we never forget our close friends because they are included in the many fun activities we share as well.
Many employers have made claim to advancing family values within the framework of their companies. Twenty years ago it was fashionable to speak of a family style commitment within well-meaning companies. But these are not fly-by-night, fad types of values. You either have them and they become part of your culture or you do not.
I think one of the reasons family values are so pronounced at Duncan Aviation is because we've never lost sight of the fun factor that a family shares. In many organizations, work becomes the sole factor driving employers and employees. That has never been the case at Duncan Aviation. We know that true families thrive on fun, as well! That's why when family values evolve naturally within a company rather than being artificially instilled, the entire tone of the company becomes different.
Fun is required at the workplace in order to maintain true family values. Duncan Aviation understands this, promotes it and participates in it. It was quite evident in our 50th Anniversary Celebrations in 2006.
I said once before that Duncan Aviation had been built through a "myriad" of small decisions. But true family values were something that was never "decided" on; they came naturally. Many of our competitors are mystified by our success. There's no mystery to time-tested family values. It's another Duncan Aviation secret that's really no secret at all.
Sincerely,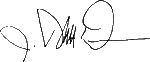 Chairman,
J. Robert Duncan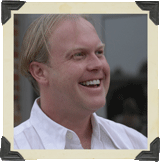 Todd Duncan:
A Future Full of Opportunities
"I've learned so much from my dad (Robert Duncan) and grandfather (Donald Duncan). Their passion for aviation covers more than 50 years and they did a fantastic job of reacting to industry forces and molding Duncan Aviation into the company it is today. The challenges of the 21st Century will be far different from anything we have faced to-date.
"The future is always full of opportunities and pitfalls. Duncan Aviation though Robert and Donald's leadership navigated challenges successfully for more than 50 years. I feel confident that the teams Duncan Aviation has in place today and the company's characteristic work ethic, unique culture and excellent people will serve us well as we now position Duncan Aviation for future generations."