«Spring 2007
News briefs Spring 2007
Jerry Cable Becomes New Accessory Technical Representative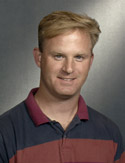 Jerry Cable has accepted the position of Accessory Technical Representative for Duncan Aviation. In this capacity, Jerry will provide customers with accessory component technical support and troubleshooting, as well as training to both production and customer service employees for Duncan Aviation's Lincoln, Nebraska, accessory teams. This new position will strengthen Duncan Aviation's technical support for customers and ensure continued growth of personnel, capabilities and services.
Jerry came to Duncan Aviation in April 1997 as a technician on the hydraulic team. Since then, Jerry has cross-trained on five teams within the accessory shop. He has served as a crew leader and team leader in the accessory shop prior to being named a Master Technician. Jerry is also a Qualified Inspector.
If you have accessory related questions, please contact Jerry at 800.228.4277 ext. 8112 or call him direct at 402.479.8112.
New "BowesBerry Team" Connects Customers with Duncan Aviation's Parts, Components and Services Group (PCS)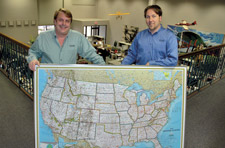 Duncan Aviation has a new dedicated sales team to help customers with all their parts and component service needs. This new team of Lee Bowes and Dave Molsberry (a.k.a. BowesBerry) will help customers understand the broad scope of Duncan Aviation's capabilities in these areas.
Lee and Dave are proud to represent the top-rated avionics and instrument facility in the U.S. as determined by Professional Pilot magazine's annual PRASE survey. They will be your ongoing sales contacts for help with all your parts, accessories, propellers, avionics, instruments and rotables needs. Let them know how they may be of service to you.
Duncan Aviation Installs and Updates STC for Honeywell's EPIC CDS/R System in GIII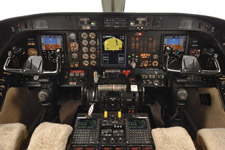 Duncan Aviation recently installed and updated the certification for Honeywell's Primus EPIC Control Display System/Retrofit (CDS/R) for a Gulfstream GIII. Duncan Aviation, a full-line Honeywell dealer, performed the three-display CDS/R installation and updated the Supplemental Type Certificate (STC) for the latest EPIC version and software. Duncan Aviation also offers the EPIC CDS/R solution for the Falcon 900, the Hawker 800/800XP/1000 and the Challenger 601-3A/R.
"Duncan Aviation is offering the EPIC CDS/R as a continuation of our Glass Box Project, a focused program to evaluate, install and certify the best of the emerging flat-panel retrofit technologies in select airframes," said Gary Harpster, Duncan Aviation Avionics EPIC Sales Leader. "Our customers are surprised at the low price and minimal downtime required for a major panel changing event."
The EPIC CDS/R is an integrated system featuring large 8x10-inch LCD displays, increased situational awareness capability, comprehensive system flexibility and a clear path for upgradeability that will allow for Electronic Charts and Graphical Satellite Weather display within a year. This latest EPIC version retains the existing Autopilot, Air Data Computers, FMS and reliable Pro Line II Radios. The system also provides the benefits of advanced system integration resulting in reduction of weight and parts count. Each Primary Flight Display alone replaces up to 10 conventional
instruments, resulting in fewer units to maintain.
Duncan Aviation's Glass Box Project, introduced in 2004, is a focused effort to make available the latest in the emerging flat-panel retrofit technology. Reduced downtimes, risk and investment are being delivered with thorough preplanning with customers, the FAA, avionics and airframe OEMs and our in-house engineering team. With 26 retrofits on six different platforms already completed and many more projects in work, Duncan Aviation is leading the AMLCD (Active Matrix Liquid Crystal Display) avionics retrofit movement into multiple airframes with systems from leading equipment manufacturers.
Duncan Aviation Completes First-Ever Pro Line/ IDS in a Hawker 800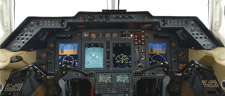 Duncan Aviation's Glass Box Project recently added the Pro Line/IDS solution for the Hawker 800 series. Pending certification, this first-ever project was completed at Duncan Aviation's Battle Creek location and includes four Collins Pro Line 21/IDS 8x10-inch active-matrix LCDs. The LCDs will be used as Primary Flight Displays and Multi-Function Displays. Final STC certification is expected soon.
For the first time ever in a Pro Line 21/IDS retrofit solution, mechanical engine instruments were eliminated and the engine parameters are now displayed on the center Multi-Function Displays. A newly fabricated one-piece panel allowed Duncan Aviation to install four displays instead of only three. Dual IFIS-5000 File Servers were also installed providing Electronic Charts, Graphical Satellite Weather, enhanced moving maps and electronic charts creating the path for a paperless cockpit. The RVSM approval was refreshed to include the altitude/vertical information on the LCDs. The Pro Line 21/IDS solution offers the future upgrade capabilities for planned WAAS and LPV approaches, enhanced vision technology and the recently announced ADS-B. The aircraft retained the existing Autopilot, Air Data Computers and the reliable Pro Line II avionics.
Duncan Aviation Offers New King Air Six-Year Landing Gear Inspection Service
Duncan Aviation has offered an ultra-thorough King Air Landing Gear Overhaul inspection service for many years. Today, Duncan Aviation has expanded that service to a new inspection that satisfies Hawker Beechcraft's basic six-year gear requirement minimums. In addition to costing less than the overhaul, the new inspection is completed with less downtime.
Duncan Aviation Announces Major Reduction in Hawker Landing Gear Overhaul Costs
Duncan Aviation has reduced the price for Hawker landing gear overhauls to $92,900. This price includes the parts and labor to overhaul a full set of Hawker 400/600/700/800/800XP or 1000 landing gear. This is a savings of more than $17,000 for Duncan Aviation customers.
For additional details about this major cost reduction please contact Joy Damian at 402.479.8104 or Bryan Hermsen at 402.479.4216.
John Biever Promoted to Vice President of Aircraft Service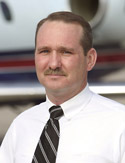 John Biever was recently promoted to Vice President of Aircraft Service for Duncan Aviation's Battle Creek facility. This is a new position, created to strengthen the leadership team in Michigan in support of Duncan Aviation's vision for continuing growth. In this new role, John will provide leadership for our Battle Creek airframe, engine, accessory and paint production areas.
John came to Duncan Aviation in 1985 as an Airframe Team Leader in Lincoln. During the last 21 years he has moved from Team Leader to Night Shift Supervisor to Airframe Assistant Manager and then to Manager of Airframe Services. His success at growing the Lincoln shop over the past 10 years has prepared him well for the opportunity ahead in Battle Creek.
John began his responsibilities in Michigan in January and he and his family will soon relocate to Michigan. John can be reached by calling 269.969.8447.
Ted Miller Appointed Manager of Modifications & Completions Sales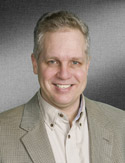 Ted Miller was recently selected as Manager for Duncan Aviation's Modifications and Completions Sales Group in Michigan. This is a new position, created to strengthen the leadership team in Michigan in support of Duncan Aviation's vision for market growth. Ted will provide leadership for our Michigan-based Installations, Interior and Paint sales teams and the Completions Design team.
Ted's aviation career began with J.E.T. Electronics in Grand Rapids, Michigan, as an avionics technician. He joined Duncan Aviation in 1986 as Manager of our satellite Avionics Shop located in Chicago before moving to Lincoln in 1988 as an Avionics Technical Representative. In 1993, he joined Duncan Aviation's Parts Support Services in an avionics sales role and became the leader of this group in 2002.
Ted and his family are relocating to Michigan and Ted may be reached at 269.969.8435.