«Fall 2013
Crossing Borders: Importing and Exporting Aircraft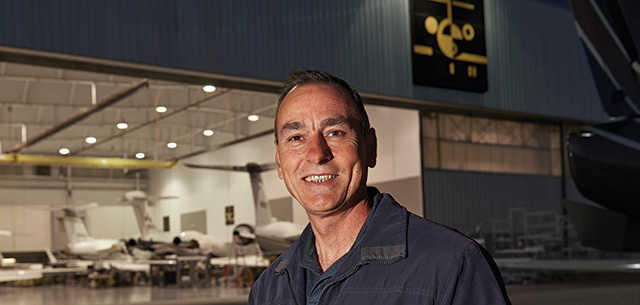 Crossing Borders: Importing and Exporting Aircraft
During the last several years, the business aircraft industry has seen increased numbers of new and preowned business aircraft being sold overseas. As a result, aircraft buyers, sellers and service facilities are increasingly involved in cross-border transactions.
Dan Moody, a Major Repair and Alteration (MRA) Project Coordinator with Duncan Aviation, is often involved in these types of transactions. So he is constantly researching and conforming procedure to ensure his customers comply with everything they need to during the transaction.
"It's not an exact science, and it can change," says Dan.
There are two major processes that have to take place when an aircraft is sold to a buyer in a different country: an export and an import. First, the aircraft has to be deregistered, or exported from the country of registration with an Export Certificate of Airworthiness (C of A). The aircraft is transported and clears customs. An Import C of A will need to be issued for the new country of registration, which is only released if the aircraft has conformed to the local aviation authority's regulations and requirements.
Dan has helped Duncan Aviation customers import and export nearly 60 aircraft during his career. This extensive experience allows him to easily spot things that may cause an aircraft to be stuck in a hangar for months, accruing additional costs while attempting to complete an import. He says a little extra planning can avoid an abundance of issues.
TEAM MEMBERS LIKE DAN HELP KEEP CUSTOMERS AVOID THE ISSUES AND POTENTIAL TRAPS BUYERS AND SELLERS MIGHT FACE DURING A CROSS-BORDER TRANSACTION.
Because Dan acts as a consultant to customers purchasing aircraft as well as a repair and alteration expert for Duncan Aviation's modification services, he sees it all. One big problem he detects time and time again is that the importing country requires the installation of certain equipment or may not recognize an upgrade or modification performed in another country. He explains something as simple as a coffee maker installed in an aircraft may lead to the customer hiring engineers to draw up designs for the modification as well as a Designated Airworthiness Representative (DAR) to inspect the coffee maker. That customer is still left crossing his or her fingers, hoping it's approved.
"And after all that, if the buyer can't obtain field approval for the installation, they have to pay for the installed modification to be removed and the original configuration reinstalled," says Dan. "It can be a frustrating and uncertain process."
Since every country has different tax laws, a variety of civil aviation authorities with differing regulatory requirements, contrasting legal requirements, varied customs qualifications and a medley of ways to conduct business, an already complicated process can become even more so.
At Duncan Aviation, team members like Dan help customers avoid the issues and potential traps that buyers and sellers might face during a cross-border transaction.
Pre-Purchase Evaluation
When a prospective buyer wants to import an aircraft, Duncan Aviation prefers to be involved from the very beginning. Acting as consultants, we walk with the customer through the pre-purchase evaluation to ensure realistic expectations are set for the status of the aircraft. A detailed evaluation and a thorough review of the records determine whether everything lines up and are vital to a competitive offer.
"WE LAY OUT OUR EXPECTATIONS UP FRONT AND OVERSEE THE PROJECT AS IT GOES. IF THE CUSTOMER HAS ANY QUESTIONS, WE CAN ANSWER AND SOLVE THEM ON-SITE."
Rene Cardona, an international representative with Duncan Aviation's Aircraft Sales and Acquisitions team, says a solid evaluation is key, especially with an international aircraft.
"When a customer purchases an aircraft internationally, we have to take into account different processes and products used in that country, and being aware of these differences when evaluating an aircraft can prevent a lot of hiccups later on," says Rene.
One example of this is the deicing fluid used overseas, which is much more corrosive than domestic products. Also, because of limited hangar space, aircraft are often not stored indoors, sheltered from the elements. Consequently, those aircraft require new paint more often than a hangared plane in the United States.
Taking these varied items in account, a purchase price is negotiated, a workscope is defined in preparation for the necessary modifications and required engineering in order to issue a C of A for the new country of registry, the pre-purchase evaluation is completed, the aircraft is exported and the transaction is closed.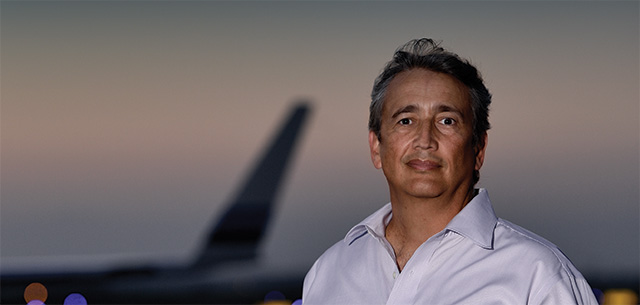 Modify and Approve
As an authorized Maintenance Repair and Overhaul (MRO) organization, Duncan Aviation is heavily involved when modifications of the aircraft are needed for import. During the past few decades, we've tried to make this part of the process, which is often the most complicated portion, as transparent and smooth as possible.
"We lay out our expectations up front and oversee the project as it goes. If the customer has any questions, we can answer and solve them on-site," says Dan.
"OUR STANCE IS ALL SYSTEMS HAVE TO BE OPERABLE AND IN A CONDITION FOR SAFE OPERATION TO COMPLETE THE IMPORT/EXPORT PROCESS. THAT'S JUST A DUNCAN AVIATION STANDARD. WE DON'T PRODUCE OR CERTIFY PARTIAL PRODUCTS."
Duncan Aviation has a requirement that all certification and operational discrepancies found on the aircraft must be fixed and reconciled. The aircraft must meet its certification basis as well as any post- manufacture alteration approvals.
Of course, this can be a tricky time for the sale because the seller no longer wants to invest in an aircraft they're selling and the buyer doesn't necessarily want to fix an aircraft that doesn't yet belong to them. Also, if the sale falls through, the completed modifications may have to be removed or reworked to get aviation authority approval to return to the country of origin, meaning the seller could potentially pay twice: once for the modification and again to return the aircraft to its original state.
"The import/export process details can get all caught up in the sale, but our stance is all systems have to be operable and in a condition for safe operation to complete the import/export process," says Dan. "That's just a Duncan Aviation standard. We don't produce or certify partial products."

In addition to the modifications, some engineering may need to be done to obtain approval. Instead of hiring an outside engineering company to draw up the designs and a DAR to inspect the aircraft to ensure it meets standards, Duncan Aviation does all of that in-house.
Customers have access to Duncan Aviation's talented team of engineers with years of aeronautical, mechanical, electrical and industrial manufacturing experience producing certified designs and data. This talent allows us to keep costs down because relying on our internal expertise means we don't have to consult outside experts or pay third-party engineering firms for design data. We can work with Original Equipment Manufacturer (OEM) data or produce conceptual designs in-house and pass along those cost savings to our customers. We also want our customers to be confident that our team members have the experience and expertise to meet all of their needs without having to outsource any of the work.
Once the required engineering is completed, Duncan Aviation's Organization Designation Authorization (ODA) allows us to certify our own work, which means we may perform interior and airframe modifications, replace and upgrade avionics systems, approve all necessary design data and conduct the tests and analyses without waiting for FAA approval.
"WE DON'T COME IN AT THE END AND HOPE EVERYTHING LINES UP," SAYS DAN. "WE DO A LOT OF PLANNING AND OUR WHOLE TEAM IS INVOLVED FROM THE VERY START."
Duncan Aviation holds an Air Agency Certificate as a Certificated Repair Station (CRS) issued under 14CFR Part 145. The Federal Aviation Administration (FAA) issues those Certificates to qualified organizations to work on various aircraft. Our Operations Specification (OpSpecs) grants us authority as a class 4-rated repair station. This means that Duncan Aviation has demonstrated it can work on nearly any make/model of aircraft as long as we have the appropriately certified personnel (such as A&P, Repairmen Certificates, FCC licenses, etc.), facilities, equipment (jacks, stands, tools, etc.) and technical data (maintenance manuals) to do the work. The delegated authority granted in the ODA allows Duncan Aviation to self-approve repair and alteration data, issue Airworthiness Certificates, manufacture parts under PMA approval, and issue an STC (Supplemental Type Certificate) for domestic aircraft alterations on behalf of the FAA.
"We don't come in at the end and hope everything lines up," says Dan. "We do a lot of planning and our whole team is involved from the very start, so we know there won't be any hiccups at the end of the process when we issue an Airworthiness Certificate."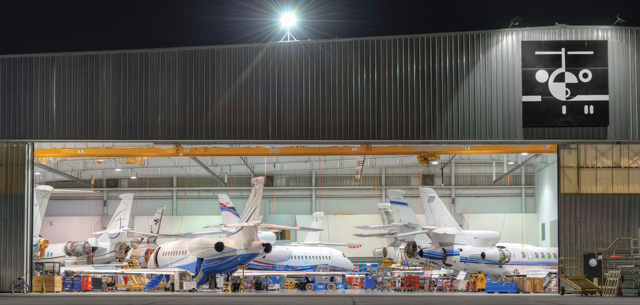 Deregister/Register Timing
The process of deregistering an aircraft and registering it is similar to buying a home or car, but internationally. When a customer wants to buy or sell an aircraft, it must be deregistered and Duncan Aviation often advises the purchase price be placed in an escrow account. Once the sale is complete, the new owner, with assistance from the title company, submits the required paperwork to the oversight authority for the new country of registry.
The escrow suggestion helps smooth over some otherwise difficult buyer-seller struggles as the buyer usually wants the aircraft to be deregistered and the notice of deregistration to be delivered to the new country's oversight authority prior to the closing. That would allow the aircraft to be immediately registered in its new country.
On the other hand, the sellers may be concerned that the buyer will default or back out of the deal after the aircraft has been deregistered. If this happens, the seller could be unable to move the aircraft until it is registered in his or her home country again.
Cross-border sales also involve different currencies, but the price is typically determined in USD. The buyer or seller may want to speed up or slow down the process a bit depending on the strength of the U.S. dollar, and these fluctuations are something our sales team watches for during the transfer of funds.
Tax laws are another concern when buying or selling an aircraft. For example, Dan says Switzerland requires at the time of deregistration that taxes be paid on all work completed outside the country on the aircraft. This can be a pretty hefty price tag that needs to be paid before the seller can complete the transaction. A tax expert is usually consulted to help prevent unexpected surprises at the time of the sale.
Complete the Transaction
THE BUYER OR SELLER MAY WANT TO SPEED UP OR SLOW DOWN THE PROCESS A BIT DEPENDING ON THE STRENGTH OF THE U.S. DOLLAR, AND THESE FLUCTUATIONS ARE SOMETHING OUR SALES TEAM WATCHES FOR DURING THE TRANSFER OF FUNDS.
Once the aircraft is evaluated and the modification workscope to meet FAA requirements is defined, a Letter of Confidence is issued to the prospective buyer outlying exactly what remains prior to receiving his Standard Airworthiness Certificate. This Letter informs him of the application process and outstanding issues once his aircraft is placed on the FAA Registry. At that point, the aircraft can be modified to meet FAA standards, with the seller's permission, or simply sold and deregistered from the Foreign CAA and registered with the FAA. Shortly after registration, provided all maintenance and modifications are complete, the aircraft receives its Standard Airworthiness Certificate.
Because of the additional processes, international aircraft sales can be costlier than domestic ones, but the option of purchasing or selling an aircraft worldwide gives the buyer more choices and the seller more prospects.
With some extra planning, a wealth of knowledge based on experience and an MRO that can take care of nearly every step in the process to reduce cost and shorten the overall timetable, international sales are a viable option for Duncan Aviation's customers, regardless of their location.
Navigating an Import
The aircraft import and export process isn't easily replicated. Very rarely are any two alike, and decades of experience come in handy when navigating through the process. That's where Duncan Aviation's experts come in.
Dan Moody, MRA project coordinator, spent four extra days overseas working diligently to complete the U.S. import and inspection of a Swiss aircraft as well as issue a Standard Airworthiness Certificate.
Because the aircraft was registered in Switzerland and was required to be de-registered there, Dan had to inspect the Falcon 7X in country, so he flew overseas to Geneva to serve as the customer's consultant.
After the aircraft was de-registered and placed on U.S. Registry, Dan needed to obtain a special flight authorization to get the aircraft within the United States to complete the import process.
"I contacted the nearest FAA office in Frankfurt, hoping to simply send the necessary paperwork their way, and they informed me I needed to hire a Designated Airworthiness Representative (DAR) to come inspect the Falcon and approve the authorization," says Dan.
Facing an unknown delay based on the DAR's availability, Dan approached the customer with two options: wait for the DAR to arrive and hopefully approve the flight authorization or Dan could stay a few extra days and complete the entire import process, negating the need for the authorization.
"Experience is the only thing that can prepare you for something like this," says Dan.
Dan was able to complete the import on foreign soil and issue the Standard Airworthiness Certificate during the extra days he was in Switzerland.
"The customer was overjoyed. In fact, He asked Duncan Aviation to paint the aircraft at its Battle Creek, Michigan, location," says Dan.