«Fall 2013
Design That Fits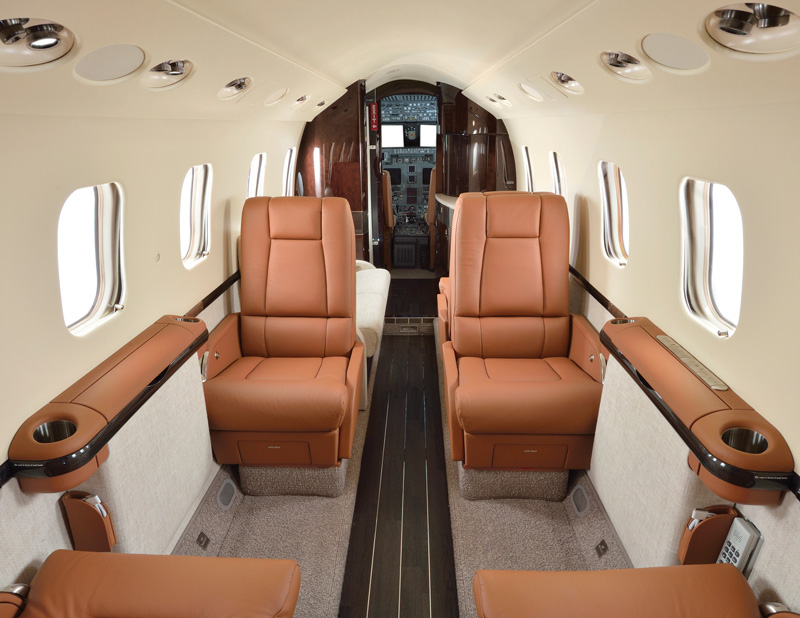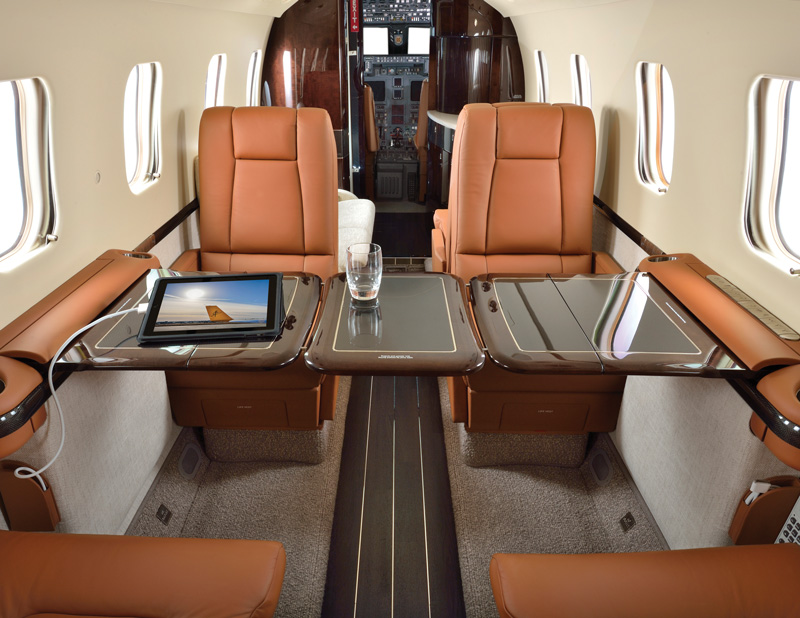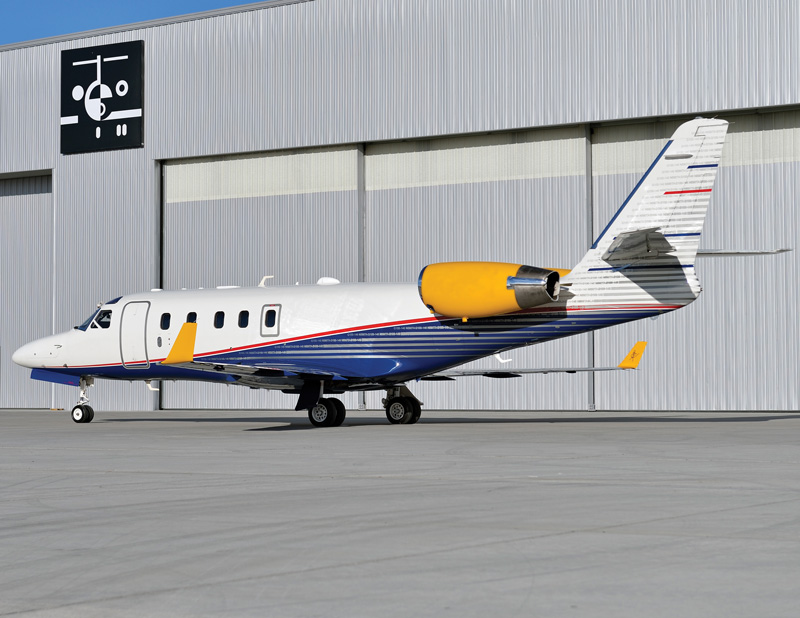 Design That Fits
Your style. Your needs. Any size
When Dr. Carlos Otaola, owner of Venezuela-based Astrajet Services, purchased his Gulfstream 100 to replace a previously owned Astra, he chose to bring the aircraft to Duncan Aviation for a complete paint and interior refurbishment, including avionics upgrades.
CUSTOM HIGHLIGHTS:
TABLE BRIDGE
INTRICATE PAINT SCHEME
CAPRA GRAIN LEATHER
CARBON FIBER DETAIL
IPHONE HOLDERS
ACCENT FLOORING
"My previous experience with Duncan Aviation was very good," he says. "Then, we completed a multi-shop project, renewing the whole cockpit, interior and paint scheme. I had the opportunity to work very closely with the Duncan Aviation team, hand-picking every material to be installed and I left with what felt like a brand new plane. There were no doubts I'd return when I bought another one.
"On my second visit, I was impressed by the company's continued expansion and the same commitment the Duncan Aviation team members had to find solutions for my needs. I enjoyed each step of the design process and take great pleasure in designing everything I own. I can be a very demanding customer, but my designer, Rachael Waverka, was open to all of my ideas and saw to it that all of my wishes came true. The results surprised me."
AVIONICS UPGRADES:
AIRSHOW 4000
DUAL WAAS/FMS
NEW 17" MONITOR
AVIATOR 300 BROADBAND
CABIN OUTLETS
IPOD INPUTS
Good design is more than skin deep; it communicates emotions, personalities and solves functionality issues in all shapes and sizes. Duncan Aviation design professionals take standard floor plans for all aircraft makes and models, and customize them to customer styles and needs.
Rachael, an Aircraft Completions Designer, explains, "When I have the opportunity to visit with our customers face-to-face, I get to know them on a personal level. This helps me to customize an aircraft that fits their personality. In the end, everyone involved on the project develops an attachment to the plane."
Dr. Otaola agrees that the personal touch allows customers to leave satisfied and in an aircraft as individual as they are. "Duncan Aviation does an excellent job of being truly committed to satisfying the customer. If you're planning to refurbish a unique plane, I believe this is the place to do it!"