«Spring 2013
AEA Taps Duncan Aviation Tech Reps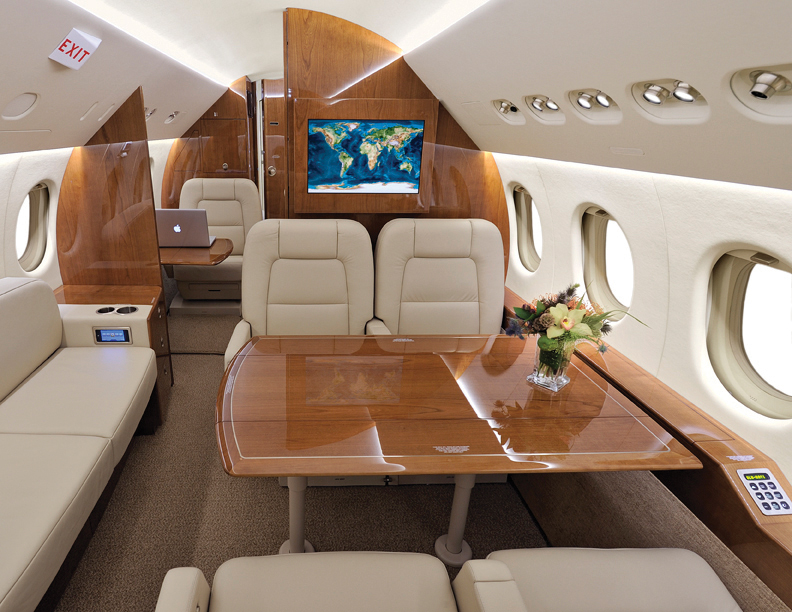 Hundreds of customers over the years have relied on Duncan Aviation Avionics Tech Reps as a valuable resource for information and support when it comes to repairing their aircraft avionics systems. Duncan Aviation has always been a strong supporter of the Aircraft Electronics Association (AEA) organization and when asked if we would be part of their training events, it seemed like a natural fit.
This year, Scott McKenzie, Dan Magnus and Chris Christianson conducted training at the United States AEA National Convention. Duncan Aviation representatives will also present the same classes at AEA's Regional meetings.
High Frequency (HF) Troubleshooting
Scott and Dan teamed up to explore the mysteries of high frequency (HF) troubleshooting. They field numerous calls from customers who need assistance in troubleshooting their HF systems when they have a squawk. Most communication systems on aircraft are relatively simple, with a transmitter/receiver, the corresponding antenna and a controller. The HF system is a little more complex as there are additional components needed to get the job done. They will be putting their decades of experience together to assist attendees in resolving common HF issues.
The class will cover the basic HF technology and get into the quirks inherent in these systems. Discussion will include tuning, grounding and idiosyncrasies of different systems, including antennas. The session will conclude with an opportunity for questions and answers and the critical exchange of pilot and crew debriefs.
Cabin Management Systems (CMS)
In response to the recent explosion of new and exciting cabin management system (CMS) entertainment and control options for business aircraft, Duncan Aviation has written a Straight Talk book and developed this presentation for AEA to help guide operators through their many options. Every day, Duncan Aviation Tech Reps like Chris field questions on cabin management and entertainment, and these resources cover the most common equipment requested by Duncan Aviation customers and explain what equipment is available and how it can benefit aircraft cabin systems.
This presentation will cover the basics of CMS systems and get in to the nuts and bolts of installing, interfacing and supporting various systems. Discussions will include everything from switching to displays, Wi-Fi and more. The sessions will conclude with a time for questions and answers.
The AEA in particular is a great asset to the aviation community and Duncan Aviation is pleased to be asked to support the organization and its members.
Download Duncan Aviation Resources, including the CMS Straight Talk Book, here.
CATCH THE AEA REGIONAL PRESENTATIONS AND MEET OUR PRESENTERS:
September 25-27 at Fort Lauderdale, Florida
November 6-8 in Kansas City, Missouri
Scott McKenzie
Scott McKenzie's aviation career began in 1995 with the U.S. Coast Guard. After attending the USCG Aviation Technical Training Center to become an aviation electronics technician, Scott was stationed at USCG Air Station Elizabeth City, North Carolina, where he worked on the avionics systems installed on the HH-60J Jayhawk and HC-130H Hercules aircraft. Scott was also trained as a member of the HC-130 flight crew as a navigator, which is what led his career to Duncan Aviation. On a cross-country flight aboard an HC-130, the aircraft landed in Lincoln for refueling, and that was the first time Scott became familiar with Duncan Aviation. When his time was up with the Coast Guard, Scott returned to his home state of Nebraska and was hired by Duncan Aviation as an avionics line representative in 1999. Scott worked his way up to crew leader until July 2012, when he took his current position as an Avionics Technical Representative. Contact Scott.

Chris Christianson
Chris Christianson began his career in electronics in 1993 and expanded into aviation electronics in 1997, joining Duncan Aviation in 1999. Since that time, Chris has held the positions of Modifications Technician, Modifications Crew Leader, Modifications Team Leader, Avionics Line Technician, and now Avionics Tech Rep. This varied experience in the avionics installations realm has allowed Chris to be a part of just about every major avionics retrofit that the Lincoln, Nebraska, facility has seen since 1999. Chris has been a part of everything from glass cockpits to multiple versions of CMS and major safety systems like TCAS, EGPWS, and FMSes. He says, "I don't know how or why the timing has been right over the years for this to occur, but it has been pleasurable being able to have been a part of it all. Now as Tech Rep, I continue to enjoy supporting our teams and the company, tackling whatever comes our way." Contact Chris.

Dan Magnus
Dan Magnus has been solving avionics issues for 37 years. As an Avionics Tech Rep, Dan handles a variety of issues daily including ADF, Comms, Control Heads, CVR, DME Gables Control Heads, Receivers, Nav Comm/Receivers, Radar Systems, GPS, GNS, Transponders and UNS Components. "This is the ideal job for me because I really enjoy helping people," Dan says. "Sometimes, I get to solve an issue that has stumped others and that is very rewarding." Contact Dan.