«Spring 2013
Get Cash for you Avionics Stash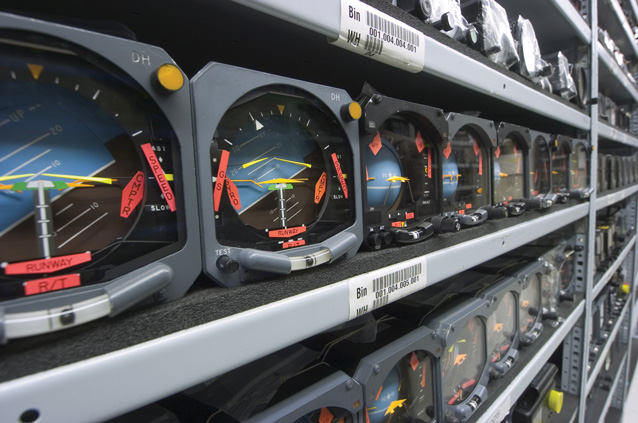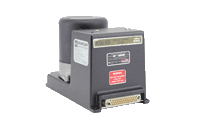 060-0013-01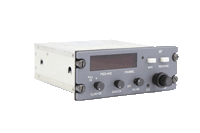 064-1016-03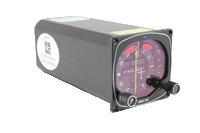 066-3046-01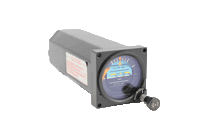 501-1105-03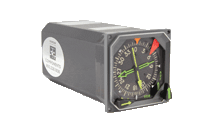 520-3137-307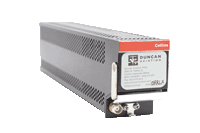 622-1270-001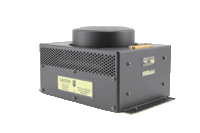 622-6136-001
The business aviation industry is growing rapidly and the demand for good, serviceable avionics parts to support our customers' current and future needs is strong. So Duncan Aviation Parts & Rotables Sales has stepped up efforts and increased on-hand inventory of avionics parts by seeking out and buying excess or surplus inventories of avionics units for all makes of business aircraft, including modifications packages removed for avionics upgrades.
Every day, customers reach out to Jamie Blackman, Duncan Aviation's Avionics Acquisitions Manager, offering a list of inventory for the company to purchase. She says most purchase lists average 20-50 part numbers, but can be as high as 5,000. Aircraft inventory companies purchase an aircraft to part-out and approach Duncan Aviation to sell the avionics units, knowing our customer base will likely be able to use the inventory. Directors of Maintenance will sell their rotable pools if their aircraft is traded in for a larger or newer aircraft. These pools consist of good, serviceable units they no longer need. So they sell the units and then turn around and buy inventory for their new rotable needs.
"We have no limits on how large or small of a list we'll buy," says Jamie. "If a customer presents us with a list, we'll take it all whether we have repair capabilities or not." This makes it easier for the customer, she says, saving them the time it takes to go to multiple outlets to sell their inventory.
Best Price First
The Avionics Acquisition team won't haggle on price. Jamie explains why, "We always offer our best price out of the gate, never low-balling a customer or engaging in time-consuming negotiations. We won't waste their valuable time exchanging emails or phone calls to come to pricing terms. By offering them the fairest price upfront, we save ourselves time and make them money."
William Calgagni of the Calin Corporation explains why he selected Duncan Aviation to sell his avionics parts. "Out of the three companies I contacted, Duncan Aviation was the easiest to work with and the best fit for my needs, offering a competitive price."
Jamie also believes that offering the fairest price upfront goes a long way to ensure the seller will come back the next time they have additional units for sale. William agrees, "The next time I have any avionics units to sell, Duncan Aviation will be on the short list again."
"We are more than happy to explain how we arrived at our offer," explains Jamie. When a list is received, it is examined and compared to all of the historical data that has been collected by Duncan Aviation. Each Individual part number is researched to find sales history as well as repair capabilities and average repair costs. Even Duncan Aviation's own stock quantities are examined to determine the current number of units on hand. All of this information together provides the most accurate fair market value and is used to formulate the purchase offer extended to the customer.
Duncan Aviation's offers are competitive and, in most cases, higher than others because Duncan Aviation has more than 45,000 different repair manuals and a large team of avionics repair professionals. These in-house repair capabilities keep costs under control, allowing us to offer more money for the units. And our wide and active customer base ensures that we are able to maintain multiple units in our inventory.
Best Price Fast
Not only will this team give their best offer out of the gate, they'll make that offer within one to two business days of receiving the list. There is no waiting up to two weeks to hear back about an offer or to find out that most of the list is rejected. Austin Chambers, Parts & Rotables Sales Business Representative, enters the lists into a proprietary computer program that compares individual part numbers to Duncan Aviation's entire historical experience with each unit. "With a click of a button, I am able to replicate the thoroughness of manual line-by-line research, but have results within a matter of a few hours."
Over the past two years, Duncan Aviation Parts & Rotables Sales has doubled, if not tripled their avionics inventory. In 2012, we added $2.5 million worth of additional avionics units to our inventory. For the next 12 to 24 months, the Avionics Purchasing Program will begin the process of building an inventory of avionics units for which Duncan Aviation doesn't have repair capabilities. "The market demand for these newer systems is beginning to grow," says Jamie. "Our customers need these units and we want to be able meet those needs by being their best source."
Bottom Line
If you have avionics inventory, whether it is one unit or thousands of piece parts, we will be the first to respond and with the best offer. When receiving your payment you have the option of cash, trade or putting credit on your account for future Duncan Aviation work, anywhere in the company.
JAMIE BLACKMAN

In 1996, Jamie Blackman joined Duncan Aviation as a Customer Account Rep assisting customers to schedule and send in their avionics units for repair. For the last two years, she has been instrumental in building the Avionics Purchase Program into what it is today. In the beginning, she admits it was a part of the business that was relatively unknown to her, processing two or three lists a week. But in the spirit of learning the business and through trial and error, she has streamlined the process, began offering a fair-market price and now her team processes three to four lists every day.
She says the business has changed a lot over the years. "The internet has had an impact, both positive and negative. Duncan Aviation ranks high when part numbers are entered into search engines, such as Google. The number of incoming calls requesting to send us parts lists has increased significantly. By the same token, because many people are doing a lot of research on their own, they are better informed and more aware of the market and what's available. As a result, the industry has become more competitive with pricing and warranty."
Jamie gives credit to her team for having the greatest impact to their success. "The automated program we have to process the incoming lists is amazing. When I first started researching lists, I spent hours going line by line. Now, because of some very innovative thinkers in our department and programming expertise, we are now able to process these lists within minutes, not days."
---
Contact Duncan Aviation to sell your excess avionics inventory by emailing an Excel spreadsheet of your parts list, including part numbers to WeBuyAvionics@DuncanAviation.com. We are also interested in purchasing surplus inventories of airframe and engine accessory components.