«Spring 2013
Proper Planning Makes Easier Certification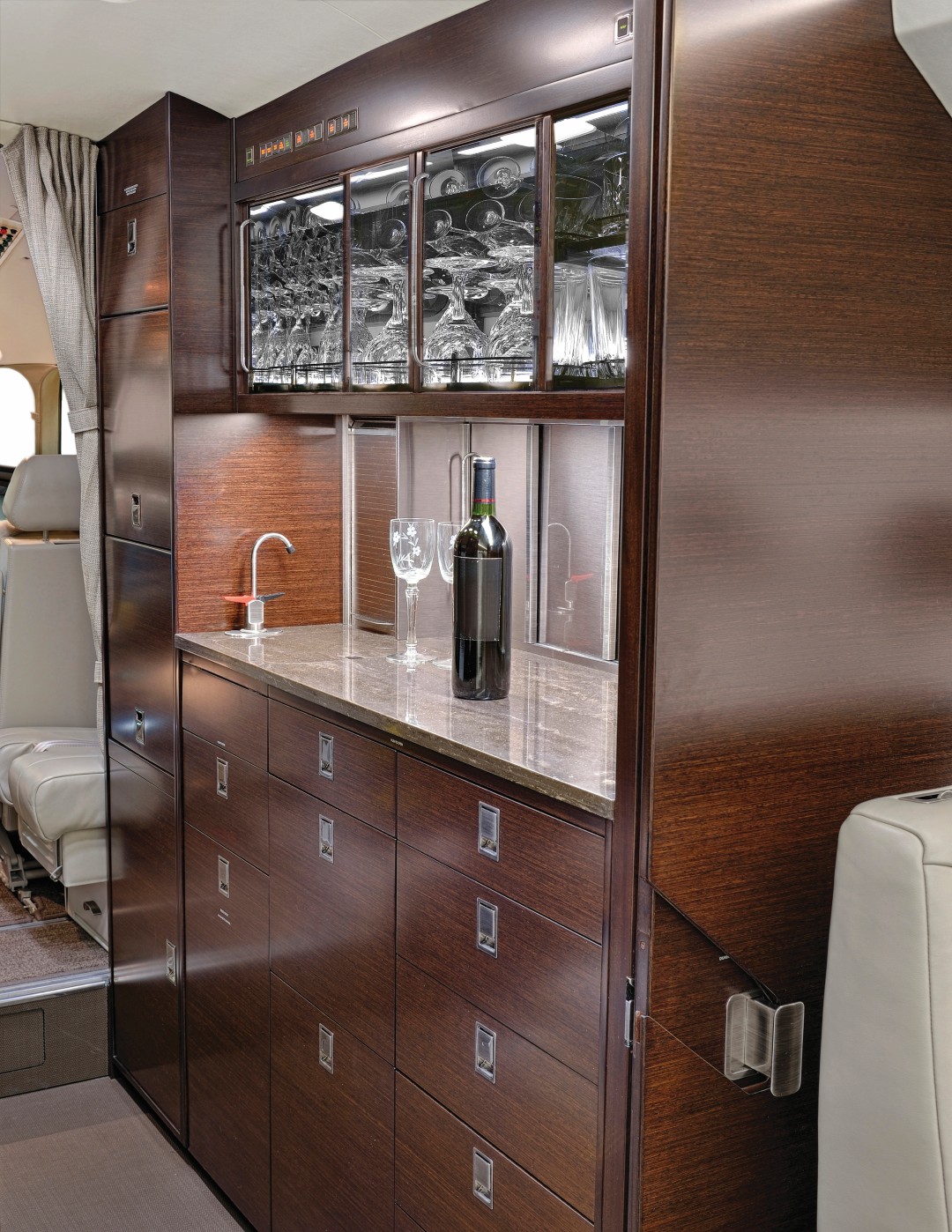 Proper Planning Makes Easier Certification
Customers from around the world have come to Duncan Aviation for maintenance, repairs and overhauls. Whether it's a request to reupholster seats, replace an aging cabin management system or install a new Flight Management System (FMS), those customers can be confident that the Duncan Aviation team understands not only how to service, refurbish and install equipment, but also how to work with oversight authorities worldwide, providing the proper documentation and certification required to return the aircraft to service.
Working with EASA
Aircraft are complex and safety is crucial. So navigating a certification is not a simple process. Whether they are working with the Federal Aviation Administration (FAA), the European Aviation Safety Agency (EASA) or another regulatory agency, Duncan Aviation team members have devised a process with extensive backend preparation to ensure a smooth production process and on-time delivery.
"WE KNOW IT'S NOT A SIMPLE PROCESS. BUT WE'LL HELP CUSTOMERS, MAKE SURE THEY HAVE A GREAT EXPERIENCE AND GET THEM HOME ON TIME."
- Mary Bill, Engineering Alterations Planning Specialist
"We know it's not a simple process," says Mary Bill, Engineering Alterations Planning Specialist. "But we'll help customers, make sure they have a great experience and get them home on time. All we need is a solid plan that accounts for a variety of scenarios and requires nearly all the paperwork to be done prior to the aircraft's arrival."
As European aviation authorities continue to harmonize their specifications under the EASA umbrella, Duncan Aviation's team members are constantly working to stay up-to-date on new regulations in order to walk customers through every step of the process, from the initial review of design data to the Design Organization Approval (DOA) and approval for return to service.
Duncan Aviation has formed a series of partnerships with EASA-approved DOA firms. These firms provide design approval and certification for the work we do on EU-registered aircraft. Because these relationships are firmly established, Duncan Aviation can seek the necessary certification from these entities without tacking on additional downtime for customers.
And in some cases, like a recent project completed by Heron Luftfahrt GmbH & Co. Aviation, all this pre-planning can help get a customer back in the air even before they anticipated.
An Early Delivery for Heron Aviation
From the moment Duncan Aviation and Heron Aviation signed the proposal for inspections, partial interior work, upgrades, avionics and paint for the German-registered Falcon 900, the customer tracked down aircraft data needed to obtain design change approvals that complied with EASA standards.
Duncan Aviation requested Heron Aviation provide flammability data, floor plans, the interior maintenance manual and completion specifications, among other documents.
"It's important to request this information up front; otherwise we won't be successful with the project. We're transparent about the process early on because setting realistic expectations is vital to our overall success," says Suzanne Hawes, Completion Sales Representative.
This data is needed for design approvals, but tracking down exactly what the DOA needs in a sea of paperwork can be a daunting task. Consequently, when an aircraft is placed on the schedule, Duncan Aviation immediately assigns a certification coordinator, project manager and a variety of team leaders who provide hundreds of years of experience working with and for the customer to hone in on the right documents.
"There are a variety of different names and descriptions for exactly what we need and it can be more than confusing, which is why we help the customer during this initial process," says Mary.
Once the Duncan Aviation team and the customer find all the necessary data, Duncan Aviation compiles the plan for approval and determines whether or not any pertinent information is missing. If not, the team will submit design changes to one of several DOAs Duncan Aviation routinely partners with for approval. If data is missing, the certification coordinator makes every attempt to track it down. "After exhausting all resources and relationships to obtain the data, we can re-engineer it in house, but that takes extra time and adds to the overall cost, so we really try to work with the original source," says Jerri Becker, Certification Coordinator for Duncan Aviation.
Fortunately, because of Duncan Aviation's extensive preplanning for international aircraft modifications, if re-engineering is required, it is done prior to the aircraft's arrival so it doesn't affect overall turntime.
"There are times when the data just isn't available," says Suzanne. "When this happens, we have other methods we can use, which are not always optimal, but we're actually currently working on an aircraft where we have to sample panels to get the data we need. It's not optimal, but if we're able to plan for it, it's attainable."
Heron's Falcon was scheduled for an airframe 2C inspection, 144-month routine upgrades as well as due items, avionics Traffic Collision Avoidance System 7.1 installation, partial interior refurbishment and partial paint refurbishment. Fortunately for Heron Aviation, the customer was able to supply the data and the DOA approved Duncan Aviation's plan.
Of course, even with all that planning, the process isn't foolproof.
"The DOA on this particular project had to change its process in the middle of everything, so we adapted," says Jerri. "That's why all the team members are involved from the very start through delivery, so we can shift all the moving parts together when the unexpected materializes."
After approval, EASA issues a part number for each compliant part. Those numbers have to be physically inscribed on each part prior to final installation and engineering bulletin signoff, completing the production process.
"We did a check flight, fixed a handful of minor squawks the following morning and the aircraft departed five days before expected delivery," says Jerry Tollas, Project Manager. "Heron Aviation was ecstatic."
Since regulations continue to change and no two aircraft projects are identical, Duncan Aviation's Certification Planning Team excels at problem solving, extensive planning and a little extra elbow grease to ensure an on-time delivery.
Read More: Proper Planning Makes Easier Certification » Where in the World » Proper Planning Starts at the Beginning » Turntime Guarantee » Flammability Testing