Engine FOD: A Picture Is Worth A Thousand Reminders
February 2018
Engine FOD (foreign object damage), because of its ability to cause damage beyond the front visible compressor stages, can go unnoticed and have no cockpit effect.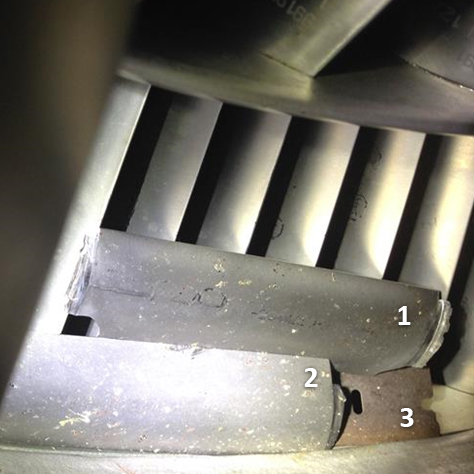 This photo is an important reminder of performing a periodic detailed inspection for engine FOD.
Note the pieces found at the 6 o'clock position up against the compressor stator during a routine preliminary walk around. Items 1 & 2 are broken stator blades. Number 3 is an old razor blade.
Although there was no apparent fan damage nor noticed engine de-grade, the migration of this FOD during the next engine cycle could have compromised both safety or at the very least, somebody's checkbook.