16 Important Aircraft Parts Sales & Core Exchange Terms
December 2018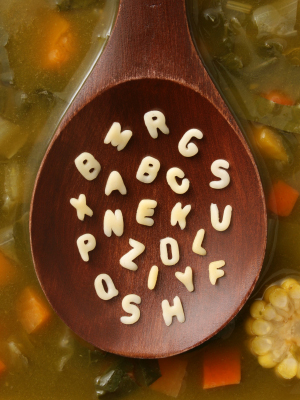 The acronyms and terms used in aviation are an alphabet soup. It can be very confusing and seem like a foreign language.
Entering into an agreement without fully understanding the language in an aircraft parts sales or exchange quote can cause confusion, delays, and customer frustration. Never enter into an agreement to purchase or exchange aircraft parts before fully understanding the terms and conditions of the contract.
Below are 16 aviation acronyms and terms typically used in aviation parts sales and exchange quotes.
| | |
| --- | --- |
| ARO —After Receipt of Order | Part order must be placed prior to part being shipped. An ARO quote is good for a limited time only. |
| AOG—Aircraft On Ground | Aircraft On Ground. |
| AR—As Removed | The part is being sold in the condition it was in when removed from the aircraft. |
| Consignment Inventory | Parts are being sold on behalf of someone else. Consignment Inventory parts may not have traceability. |
| C—Core | Unit or part being returned from an exchange sale. |
| ETA— Estimated Time of Arrival | Estimated time when a part will arrive. |
| Exchange | A unit or part sold to a customer in exchange for the same core unit in return. |
| Late Fees | Additional charges for core returns being returned late. Most vendors give 14 or 21 days to return core units, after which extended use fees, late fees and even outright billing may apply. |
| LT—Lead Time | Amount of time until the unit or part is available for shipment. |
| OEM | Original Equipment Manufacturer. |
| Outright Sale | No core return is expected from the customer (i.e. not an exchange unit). |
| OHC—Overhauled | A unit or part repaired per an overhaul manual. |
| SVC—Serviceable | A unit repaired to satisfy a declared squawk only. It is not an overhauled unit. |
| Squawk | Explanation or description of why a unit has failed. |
| WOR—Work Out of Repair | Unit needs repair attention before it is available for sale. |
Duncan Aviation has authorized in-house repair capabilities on more than 52,000 different part numbers and inventory exceeding 723,000 line items valued at over $104 million. Our parts and repair capabilities can be located in an online searchable database.
Through our online parts & capabilities search, you are able to view our inventory of aircraft parts and repair capabilities on the go with your phone or via an online search engine.
You are also able to contact a Customer Service Rep and request a quote.
Search now at https://myduncan.aero/online/parts/index.jsf