A Quick Look At The Latin America Pre-Owned Aircraft Sales Market
August 2019
As this year's LABACE convention approaches, I wanted to share a few thoughts about the current pre-owned aircraft market in Latin America.
The Latin American market is an important part of business aviation. The world's 2nd and 3rd largest business aircraft fleets are in Mexico (with more than 1,000 jets) and Brazil (with more than 800 jets). With scheduled airline connectivity still in development, these large economies have relied on business aviation to assist many entrepreneurs and companies in their commutes between cities, financial centers, industrialized areas, natural resources sites, and agriculture and livestock farms. Business aviation is critical to the economies of these countries. Aviation is part of Brazil's heart and soul, home of Santos-Dumont and the legendary 14 Bis, who paved the way over the last century in the development of knowledge and innovation in the aerospace industry.
There has been a significant decrease in the pre-owned fleet for sale in Latin America where the inventory of aircraft less than 10 years old came down from 80 to 30 units in the last few years. On the other hand, the 1st half of 2019 saw 16 new aircraft added to the region, which is possibly the best number for the period in the last few years. The light and midsize cabins have been the preference with more than 75% of deliveries. Brazil and Mexico remain responsible for at least 66% of the deliveries in the region.
Although the economic and political scenario for the region is still weak, with near zero GDP growth for the year as well as exchange rate challenges and market volatility, it appears that there is a small but consistent appetite for both new and young pre-owned inventory showing that the region does need business aviation to support the geography and accessibility challenges for entrepreneurs looking at opportunities despite the overall regional scenario!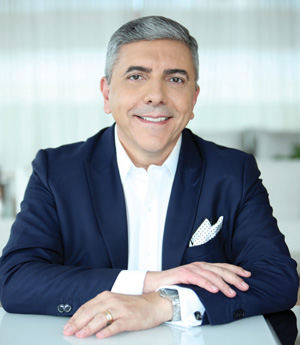 I am pleased to join other Duncan Aviation representatives attending LABACE to support customers who rely on our 63 years of experience in business aviation. We provide complete aircraft acquisitions, sales and nose-to-tail services for business aircraft.
If you will be attending the LABACE show, please stop by Duncan Aviation's Booth #2003. We would love to say hello and answer any questions you might have about aircraft services, fleet changes or the aircraft sales market. I hope to see you there.