Honeywell Service Bulletin AS907-72-9084 and Bimodal Events
June 2020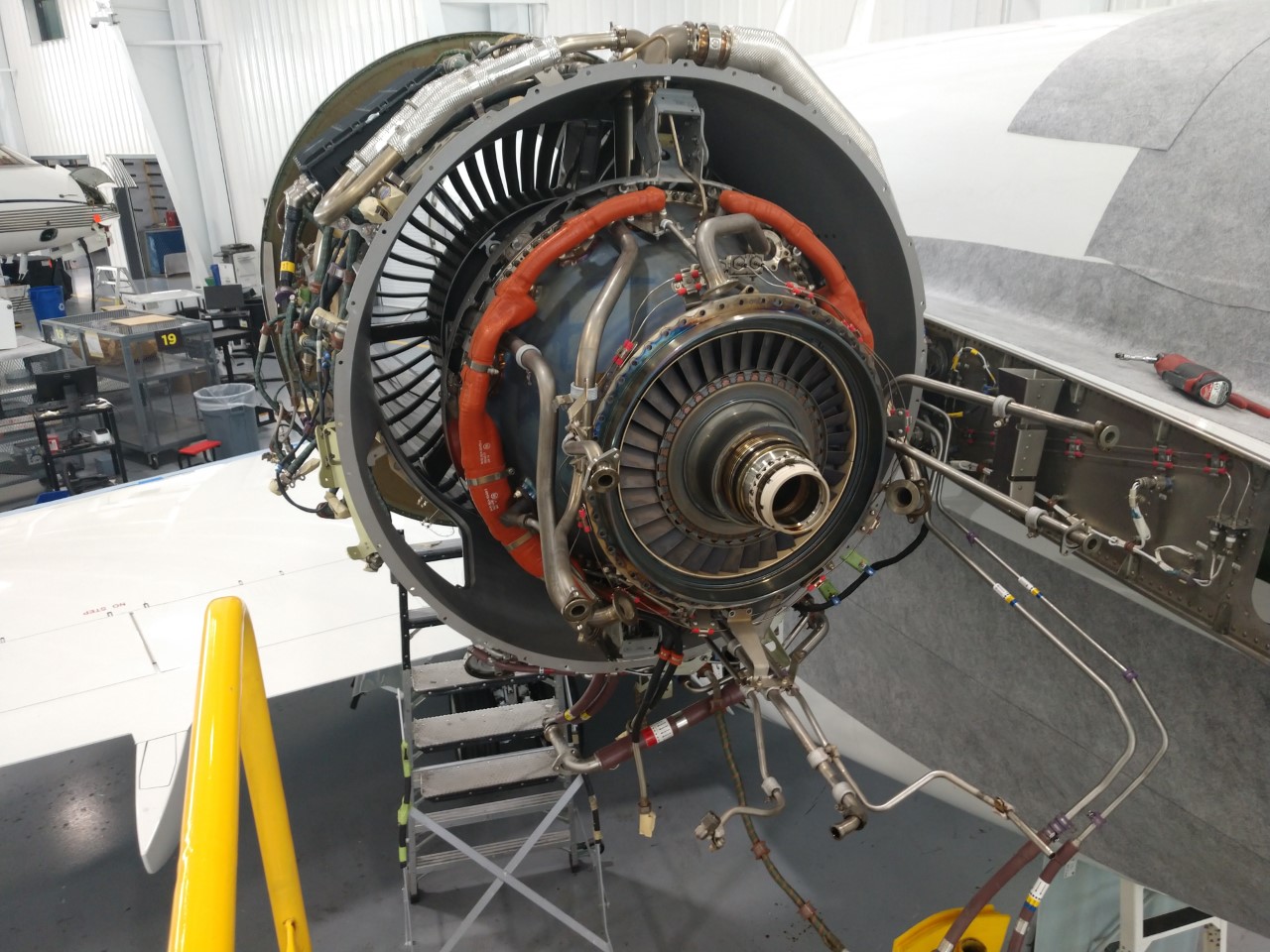 Honeywell SB (Service Bulletin) AS907-72-9084 is recommended for trend monitoring of the non-bearing components in the aft sump of all Honeywell AS907 series engines for early detection of an impending aft sump issue. This SB was initially released in June 2019, with the latest Revision 2, released in April of 2020. The aft sump issue that is identified by the proactive trend monitoring per AS907-72-9084 is referred to as Bimodality.
The bimodal events that are proactively identified on all AS907 series engines are a direct influence from the oil pressure in the engine aft sump (number 4 and 5 carbon seals). The ECU records a snapshot of the engine oil pressure at take-off. In the case of bimodality, the oil pressure trends widen over time, indicating there may be a #4 carbon seal wear issue. This is the cause for the shortened ECU download intervals of 25–35 days, as recommended in SB AS907-72-9084. If the ECUs are currently being downloaded more frequently, it is recommended to continue with the current practice. The ECU downloads are monitored by CAMP and reported to Honeywell. Honeywell then runs the download data through a Bimodality algorithm, evaluates the results, and, based on the level of Bimodality, will identify engines that are required Aft Sump service. Honeywell will then notify operators directly if their engine(s) have been flagged to recommend that they schedule service within 90 days of being notified.
Service Bulletin AS907-72-9084 also requires shortened intervals of 150 – 250 hours for engine oil SOAP samples. The purpose of the shortened SOAP sample intervals is to monitor possible carbon grit in the engine oil, and carbon build-up in the oil filter. The carbon present in the oil may also indicate carbon seal wear.
The replacement of the #4 carbon seal will require incorporation of SB AS907-72-9090, which implements a new part number carbon seal per engine serial number. The new #4 carbon seal is an interim design improvement that increases the accuracy of Bimodality trend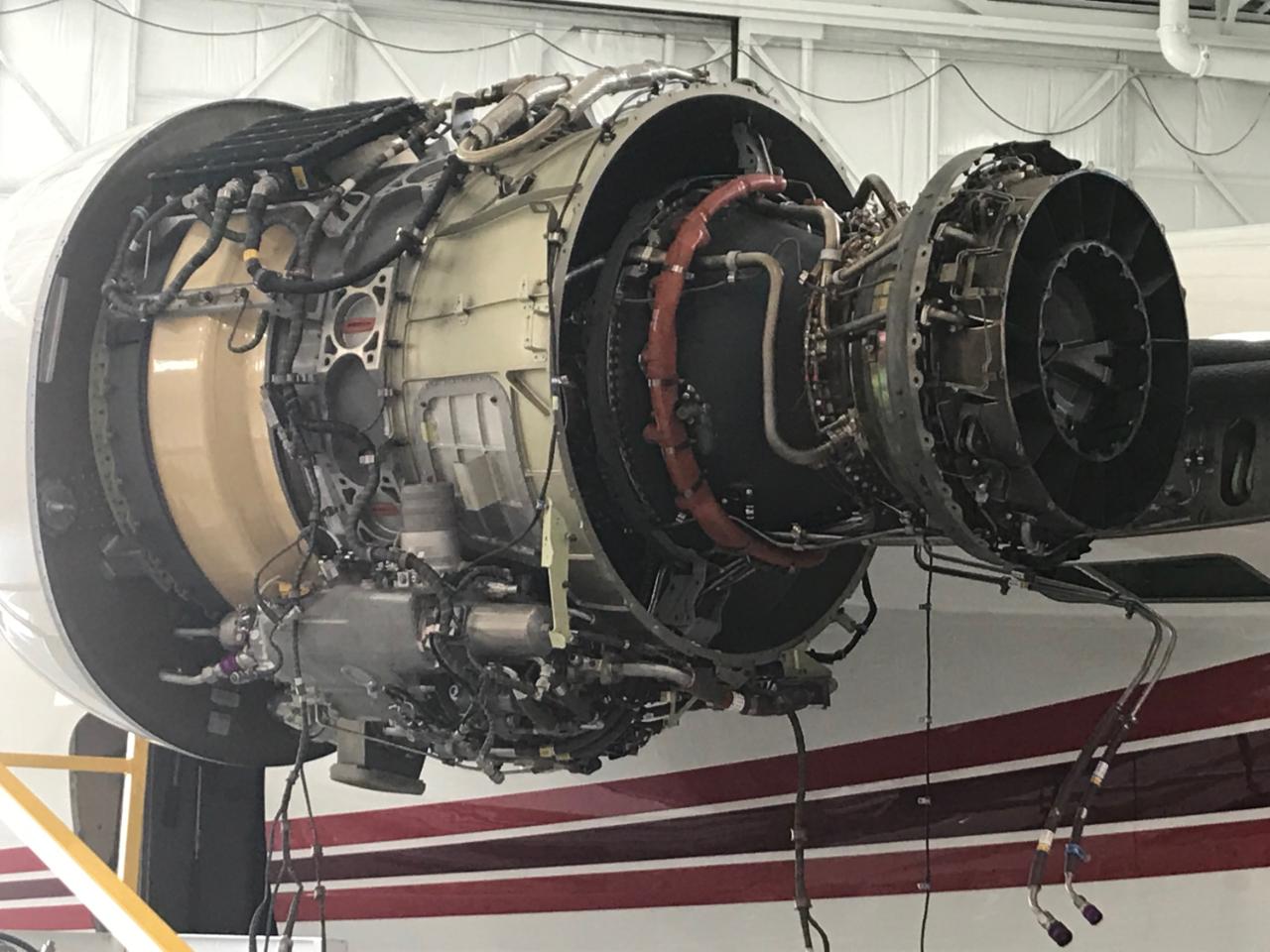 monitoring. Honeywell is currently designing and testing a final design improvement to the #4 carbon seal that will be available in 2021. Honeywell also recommends oil filter replacement in conjunction with compliance of SB AS907-72-9090. Service Bulletins AS907-72-9080 and AS907-72-9045 are also incorporated if it is discovered through logbook research that the engines qualify for these SBs, and they have not been previously complied with. These related SBs will be incorporated at the time of a bimodal event since access necessary for completion will occur. AS907-72-9080 is the replacement of the #4 bearing. AS907-72-9045 is the installation of improved annular ball bearing (tower shaft bearing).
Bimodal events can be accomplished by a Honeywell Authorized Minor Level Service Center, such as Duncan Aviation. The #4 carbon seal and related SBs will be performed on wing with the engines remaining installed on the aircraft. This maintenance can be accomplished on the road at your hangar or any of Duncan Aviation's full-service locations.
If you have questions about bimodality or Service Bulletin AS907-72-9084, call Shawn Schmitz, Engine Tech Rep., at +1 402.730.8767 or email: Shawn.Schmitz@DuncanAviation.com.
To schedule your bimodal event with Duncan Aviation, don't hesitate to call me.