Spare The Grease, Spoil The Gear
September 2021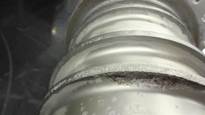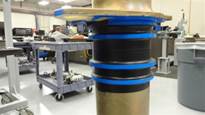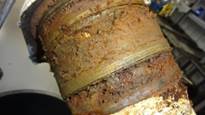 The landing gear is dirty and greasy and, quite frankly, it gathers grime just standing still. But that is just fine; greasier is better in my book.
Grease alone is the number one defense against corrosion. Corrosion cannot be prevented, but the effects of it can be lessened and controlled if you are aggressive with your grease gun.

For example, Duncan Aviation landing gear technicians have recently worked several detailed inspections where they have found corrosion. A common corrosion point is the nose strut assembly, where they found moisture and corrosion beneath the steering sleeve assembly and around the journals of the nose gear main fitting.
The corrosion repair for this includes a proprietary coating (black in color) along with adding additional grooves to allow moisture to drain.
To keep the corrosion from becoming too damaging, heavily grease this area until it begins to ooze out. This will force the electrolyte out and prevent it from retaining moisture.
Corrosion Is Expected
During landing gear inspections and restorations, Duncan Aviation gear technicians expect to find some measure of corrosion. It doesn't matter the make or model, corrosion is inevitable. But it doesn't have to be detrimental.
Even if you operate in a corrosive environment, the amount of care and effort you put forth leading up to a large gear inspection is a predictor to the amount of corrosion found.
Taking the preventive steps now to control the electrolyte will lessen the likelihood of major structural damage in the future.