Beware Of Aircraft Sales Email Scammers
June 2022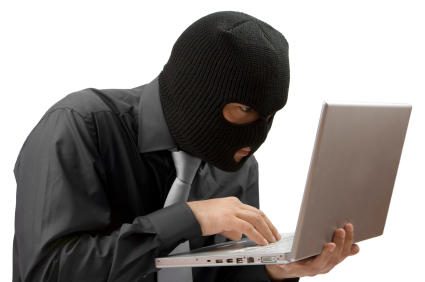 Scammers will stop at nothing to get your money. Each time we identify and delete their attempts, they become stealthier and more creative.
Lately, I have noticed quite a few spurious emails in my inbox that appear to be from some leading names in the aircrafts sales industry but are quite fake. These scammers are counting on you quickly reading and reacting to the information they send without closely examining the actual details of the email. It is in the details where you will find the red flags.
For example, I received an email from what appeared to be Insured Aircraft Title containing a general notification of a change of bank accounts. The email address was from @insuredairrcraft.com rather than @insuredaircraft.com. Did you catch the difference? The first email address has an additional R.
Another bogus email I receive was from a well-known well-respected commercial aircraft manufacturer with an urgent invitation to attend a meeting. The email address also had a subtle yet deliberate typo.
This second email instructs you to down load a PDF for more meeting information. However, the PDF contains an embedded link that downloads a malicious script that runs continuously, stealing credentials, screenshots and webcam data, browser and clipboard data, and system and network info.
I have been a scammer's target spoofing my email account. Emails that looked like my email signature were sent out, but the address was @duncansaviation.com and included a US telephone number (I am located in Europe). The is no S in Duncan Aviation, and the phone number switches to an electronic voicemail message that isn't me.
Unlike the other scam emails, there was no link to click. It was unclear at first how this fraud was likely to work. A couple of weeks later, things became apparent when an escrow agent contacted me to confirm that the deal to sell a particular aircraft was not going to proceed.
I was confused because I had no mandate to sell the aircraft in question. I asked what email address the communications had been sent from and was not surprised to learn it was the same fake email account I mentioned above. What is most concerning is that a leading broker had deposited $2 million in escrow to purchase the aircraft!
The scam continues, and there are still emails being generated from my @duncansaviation.com account. I have alerted many people through social media posts to get the word out, but it's not easy to pre-empt where the scammer will strike next.
My goal now is to create awareness before someone else falls prey.
From my personal experience, I offer the following advice:
Always look more closely at the origin of the emails
Always speaking to a human on the other side of the deal.
Do Not rely on email communications
Do not click a link in an email unless you're 100% certain you know who it's from.
If in doubt, pick up the phone and call.
You have been warned.