Bombardier Global Advisory Wire: Restoration of the Brake Assembly
September 2022
Bombardier recently revised Advisory Wire (AW700-32-0804, Rev 1) that applies to the following aircraft:
Global Express / XRS
Global 5000
Global 5000 Vision Flight Deck
Global 6000
Global 5500
Global 6500
This Advisory Wire introduces a new brake assembly restoration procedure as an optional 60-month task. It also reminds operators that a little preventive maintenance now saves a lot of headaches and expenses in the future.
Advisory Wire In A Nutshell
We encourage you to read Bombardier Advisory Wire AW700-32-0804, Rev 1. Here are the highlights.
Global aircraft brakes are very robust and collected fleet data show they may remain on-wing for nearly 20 years before needing an overhaul or first shop visit. While this maintenance-free period sounds good, issues like corrosion and leakage may occur over time on the torque plate leading to damage to the carbon heat sink stators.
The brake assembly restoration procedure ensures the torque plate remains in good condition throughout the life of the aircraft, preventing further damage to the heat sink. The restoration also includes new seals for the adjusters.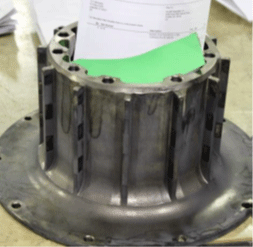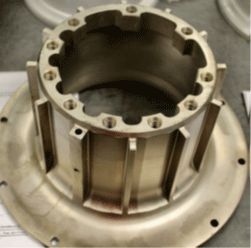 Before and after the Nickel plating restoration of the torque plate (Photo from Bombardier Advisory Wire)
Duncan Aviation is a Bombardier Authorized Service Facility approved to support this brake restoration task.
To schedule the brake assembly restoration on your aircraft, please contact the Bombardier Parts Services Customer Repair & Overhaul (CR&O) at the following coordinates: